20% OFF
Save £220.00 - Don't miss out!
CMI Certificate in Management and Leadership Level 5 (RQF)
Get in touch with us and we'll call you back
Get in touch with us and we'll call you back
SALE

Savings End Midnight Friday 29th September

SALE

Savings End Midnight Friday 29th September
CMI Certificate in Management and Leadership Level 5 (RQF)
This Course at a Glance
Begin to develop specialist skills for middle management roles
Learn about the importance of innovation and reflective practice
Gain a nationally recognised higher Level 5 CMI qualification
Equivalent to a Foundation Degree
Available to anyone aged 18+
100% online
No exams
About Your Certificate
Progress to the next qualification in the suite of Level 5 CMI courses offered by learndirect. This Level 5 Certificate in Management and Leadership is perfect for anyone looking to begin developing a specialist skillset for middle manager jobs.
Learn to Transform Organisations, Teams and Individual Performance
A business is only a success if it has an effective workforce driving it in the right direction. As a middle manager, you need to be able to manage both individuals and teams in the organisation so they are satisfied and thrive in their roles.
Through this course, you will learn both the theoretical and practical approaches to leading and managing teams successfully. This involves learning how to establish methods of monitoring and managing individual and team performance, measuring present and future capabilities and implementing approaches to respond to them. All of this will help you inspire, motivate, and support them to exceed expectations.
Innovative and Reflect
Not only is the workforce critical to organisational success, but so is the opportunity for innovation and using past activity to create a better future.
This course will teach you how to create a culture of innovation and entrepreneurship so that new ideas and initiatives can flourish. Plus, how reflective practice must be used for meaningful personal and professional development to take place.
Getting Started
learndirect is the leading UK online course provider, giving anyone the ability to learn through convenient and flexible education. This CMI Level 5 Certificate in Management and Leadership is a nationally recognised qualification that will prove to employers you have the specialist skills to help drive their business towards success.
The Best You Can Get
By opting to study management and leadership with The Chartered Management Institute (CMI), you're getting the highest standard of education possible. This is because the CMI is the benchmark professional body for the management and leadership sector, and it's the only organisation in this domain that can award Chartered status to leadership and management professionals.
Flexible Education
We don't believe education is just for those who can commit to full-time study. That's why our courses aren't bound by classes or timetables, so you can log in and learn when it suits you. This makes it entirely possible to juggle your existing commitments with your studies and get qualified when you're ready.
Also, if you aren't already a CMI member, you will gain access to a free Affiliate membership with the CMI for the duration of your studies!
Modules
Unit CMI 526: Principles of Leadership Practices
Guided Learning Hours – 30
Total Unit Time – 80
Credits – 8
Upon completion of this unit, you will:
Understand leadership practice in an organisation
Understand leadership styles
Understand the impact of leadership within organisations
Unit CMI 503: Principles of Managing and Leading Individuals and Teams to Achieve Success
Guided Learning Hours – 25
Total Unit Time – 50
Credits – 5
Upon completion of this unit, you will:
Understand approaches to managing and leading teams
Know how to achieve a balance of skills and experience in teams
Know techniques for managing and leading individuals and teams to achieve success
Unit CMI 517: Principles of Innovation
Guided Learning Hours – 23
Total Unit Time – 50
Credits – 5
Upon completion of this unit, you will:
Understand the role of innovation within organisations
Understand the process of managing innovation in an organisation
Unit CMI 525: Using Reflective Practice to Inform Personal and Professional Development
Guided Learning Hours – 16
Total Unit Time – 50
Credits – 5
Upon completion of this unit, you will:
Understand the value of reflective practice to inform personal and professional development
Know how to apply reflective practice to inform personal and professional development
Entry Requirements
As this is a higher level qualification, learners will be expected to have an excellent command of written English, including knowledge, understanding and application of referencing. In addition, learners will need to demonstrate, through the work presented, that they have completed their own research and reading into the subjects being studied.
Minimum age restriction
You must be aged 19 or older to enrol on this course.
Average completion timeframe
The average time it takes to complete this course is 12 months.
Assessement requirements
Your assessments will consist of: Q&A, Case Studies, Essay, Reflections
Placement or Practical required
A placement would be beneficial, but it's not compulsory as a case study approach can be taken.
If placement or practical required, when?
Learners need to be in an appropriate work setting for the duration of the course.
Is Membership Required?
Membership is required and purchased by us.
Observation by us required
Learners will be observed by a work-based mentor during the course.
Certification Timeframe
You should receive your certificate in 12 weeks, but that can be extended if an EQA sample is required.
Course Fees
All course fees, inclusive of all payment plans including our Premium Credit Limited option, must be settled before certification can be ordered.
*You will have access to the course for 24 months.

Assessment
There are no exams involved in this course. Instead, you will evidence your understanding by passing a range of assessments.
Please note that you will need to sign and date a Statement of Authenticity to confirm the assessments you submit have been completed by yourself and not a third party.
Qualifications
CMI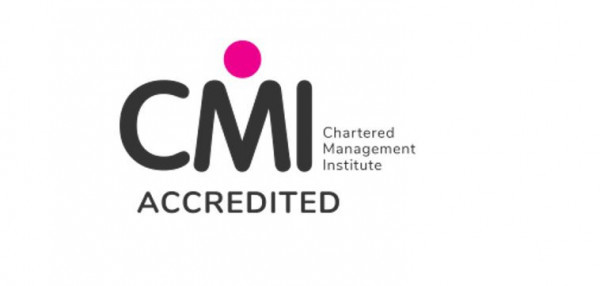 Upon successful completion of this online course, you will have achieved a nationally recognised Level 5 Award in Management and Leadership (qualification number: 603/2391/7).
The Chartered Management Institute is a professional institution for management based in the United Kingdom.

By completing this Level 5 Certificate in Management and Leadership, you will be well versed in a host of specific management areas that will ready you to take on more responsibility in a middle management role.
Not only will you have a highly regarded advanced CMI qualification, but you will also have the confidence, skills, and resources to pursue roles further up the chain such as:
Departmental Manager
Divisional Manager
Operations Manager
Regional Manager
Specialist Manager
Further Qualifications and Prospects
After this Level 5 Certificate, you can progress to the final Level 5 CMI qualification on offer through learndirect and advance your abilities even further.
This would be through the:
From this point, you can continue to build your knowledge and skillset as a management professional for roles towards the top of the ladder through our range of Level 7 CMI Qualifications in Management and Leadership.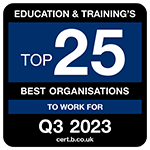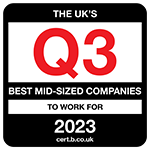 Sign up to our Newsletter