online only!

extra 5% off
20% OFF
Save £165.00 - Don't miss out!
CMI Award in Principles of Management and Leadership Level 3 (RQF)
Get in touch with us and we'll call you back
Get in touch with us and we'll call you back
SALE

Savings End Midnight Friday 29th September

SALE

Savings End Midnight Friday 29th September
CMI Award in Principles of Management and Leadership Level 3 (RQF)
This Course at a Glance
Get on the path to a leadership and management career
Develop the skills to help drive organisational success
Obtain a nationally recognised qualification
Complete this course in a few months
For learners aged 16 and above
100% online study
About Your Award
If you're contemplating a leadership and management career, whether you're already working in the world of business or you have no prior experience, this course can help you take your next steps with confidence.
No Experience, No Problem
This Chartered Management Institute (CMI) course is specifically aimed at aspiring Managers. While it's a perfect avenue of progression for those in Junior Manager and Supervisory roles, it's also ideal for you if you have little to no experience in this line of work.
This is because the course has been designed to build your knowledge, as well as develop your skills and behaviours so that you can effectively lead an organisation towards success.
For this reason, the course materials focus on enhancing your personal effectiveness as a management professional. Not only will you get to grips with how organisations operate, but you will also learn how to apply management and leadership approaches for beneficial effect.
Take Charge Effectively
Your learning aims to equip you to:
Set and monitor business goals and objectives
Supervise or manage teams to achieve defined results
Instruct, direct and guide others
Oversee the day-to-day running of projects and operations
Getting Started
learndirect is the leading UK online course provider, helping thousands of learners just like you to achieve their academic goals on their terms. This CMI Level 3 Award in Principles of Management and Leadership is nationally recognised and evidences your commitment to receiving quality training ahead of your new career.
A Quality Education
The Chartered Management Institute (CMI) is the benchmark professional body for the management and leadership sector. In 2002, it was elected as the standard-bearer for this profession in the UK and is the only organisation in this area that can award Chartered status to leadership and management professionals.
Learn On Your Terms
This course is delivered online and is not restricted by set classes or timetables. This means you can work through the course content at your pace and achieve your award faster than would be otherwise possible. What's more, if you aren't already a CMI member when you enrol, starting this course will give you access to a free Affiliate membership with the CMI for the duration of your studies.
Modules
Unit CMI 301: Principles of Management and Leadership
Guided Learning Hours – 33
Total Unit Time – 70
Credits – 7
Upon completion of this unit, you will:
Understand how organisations operate
Understand the management role
Understand the application of management and leadership approaches
Understand the knowledge, skills and behaviours to be an effective manager
Entry Requirements
As this is a Level 3 qualification, learners will be expected to have a good standard of written English and will be expected to use an appropriate referencing system.
Minimum age restriction
You must be aged 16 or above to enrol on this course.
Average completion timeframe
The average time it takes to complete the course is 6 months.
Assessement requirements
Your assessments will consist of: Q&A, Essay
Placement or Practical required
No placement required but learners do need to be in an appropriate work setting to allow them to satisfy the criteria of the qualification.
If placement or practical required, when?
Learners need to be in an appropriate work setting for the duration of the course.
Is Membership Required?
Membership is required and purchased by us.
Certification Timeframe
You should receive your certificate in 12 weeks, but that can be extended if an EQA sample is required.
Course Fees
All course fees, inclusive of all payment plans including our Premium Credit Limited option, must be settled before certification can be ordered.
*You will have access to the course for 24 months.

Assessment
There are no exams involved in this course. Instead, you will evidence your understanding by passing a range of assessments.
Please note that you will need to sign and date a Statement of Authenticity to confirm the assessments you submit have been completed by yourself and not a third party.
Qualifications
CMI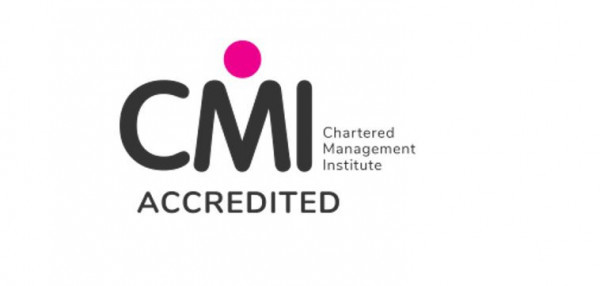 Upon successful completion of this online course, you will have achieved a nationally recognised Level 3 Award in Principles of Management and Leadership (qualification number: 603/2019/9).
The Chartered Management Institute is a professional institution for management based in the United Kingdom.
By completing this Level 3 Award in Principles of Management and Leadership, you will have evidenced your commitment to a career in this profession by obtaining the most credible and respected type of qualification there is.
With this award under your belt, you can take the next step in your career and move into roles such as:
Foreperson
Project Officer
Shift Manager
Supervisor
Team Leader
Further Qualifications and Prospects
You could also continue your quest for knowledge and further climb the ladder by completing higher-level qualifications on offer with the CIM.
At Level 3, this includes the:
Level 3 Diploma Principles of Management and Leadership
After which you can go on to study CIM courses at Level 5 and Level 7 and even pursue Chartered Manager status.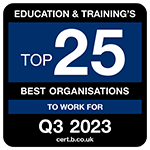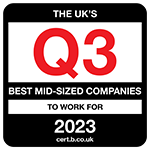 Sign up to our Newsletter