Business Contracts (Byte Size Skills Course)
Business Contracts (Byte Size Skills Course)
Overview
Business Contracts Course
In this course you will be introduced to the law of contracts. If there is one pervasive activity in the world of commerce it is involvement in contract. All of the following are achieved through the medium of contracts. It is essential, therefore, that you learn and understand the basic rules which govern contractual relationships.
sales of goods and the provision of services
the employment of workers
the occupation of premises
transportation of materials and goods.
At the end of this course you will be able to:
define what a contract is
describe how the agreement which is the basis of a contract is achieved and signified q recognize when agreements will be legally binding
explain how the parties make their agreement legally enforceable
explain the effect on the contract of flaws in the making of that contract
evaluate the impact on a contract of problems concerning certainty, lack of capacity and lack of formality
recognize the effect on a contract of untrue statements made during its negotiation
identify the contents of a contractual agreement and the various types of contractual terms
explain the controls imposed on the exclusion or limitation of liability for breaking the terms of a contract
describe the various ways contracts can be brought to an end at some point prior to complete fulfilment of the parties' obligations
consider and evaluate the factors which influence the availability of compensation for losses suffered from a breach of contractual obligations
identify and describe remedies other than damages which may be available to the victims of a breach of contract.
Section One: Making a Contract
What is a contract?
Creating the contract
Agreement - offer
Concluding the agreement - acceptance
Intention to create legal relations
Consideration
Summary of section one
Section Two: What Can Go Wrong During the Making of a Contract and how it affects the contract
Lack of certainty
Lack of necessary formality
Lack of capacity
Illegal contracts
Misrepresentation
Summary of section two
Section Three: Contractual Terms
The contents of a contract
Terms and pre-contractual statements
Contractual terms - express and implied
Conditions, warranties and innominate terms
Terms which exclude or limit liability
Summary of section three
Section Four: Discharging a Contract
How contracts come to an end
Discharge by performance
Discharge by agreement
Discharge by breach of contract
Frustration of contracts
Remedies
Summary of section four
Additional questions
Additional questions: guidance
Tutor-marked Question Paper
Reading list
Modules
Assessment Method
After each lesson there will be a question paper, which needs to be completed and submitted to your personal tutor for marking. This method of continual assessment ensures that your personal tutor can consistently monitor your progress and provide you with assistance throughout the duration of the course.
What's Included
All study materials
Study Guide
Full Tutor and Admin support
Requirements
There is no experience or previous qualifications required for enrolment on this course. It is available to all students, of all academic backgrounds.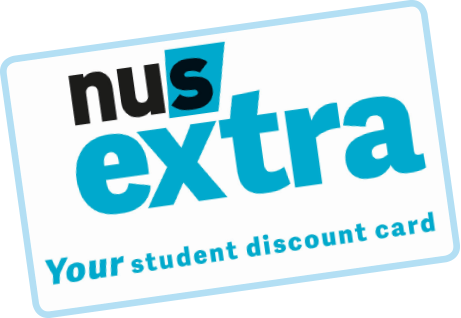 Get your NUS Extra card
All professional development students are eligible for the NUS Extra card, which gives you access to over 200 UK student discounts with brands like Co-op, Amazon and ASOS. Apply and find out more at http://cards.nusextra.co.uk/