Anatomy and Physiology
Overview
With 206 bones and more than 600 muscles in the human body, along with an intricate network of blood vessels, nerves and other integrated systems, the human body is a complex organism. Anatomy is the study of form and physiology the study of function. As form and function are connected, the study of both anatomy and physiology are intrinsically linked, and therefore studied together.
About Our Anatomy & Physiology Course
In this anatomy and physiology course the student will develop comprehension of the structure and function of the human body, of the inter-relation of the body systems within the human organism and develop an understanding of the principles of human anatomy and physiology.
What Could I Do After Taking This Anatomy & Physiology Course?
This course has been designed for use in the complementary health therapies. The acquisition of knowledge of human anatomy and physiology is essential in these therapies. Whether you are studying to be a reflexologist, a massage therapist, or even a yoga instructor, this course will provide a foundational understanding of the human body and how it functions.
At the end of this course successful learners will receive a Certificate of Achievement by ABC Awards and a Learner Unit Summary (which lists the details of all the units you have completed as part of your course).
Definition of Anatomy and Physiology
Reproductive system
Characteristics and maintenance of life
Organisation of the human body
Cells, tissues and cellular metabolism
Skin and integumentary systems
Support and movement of the human body
- Skeletal system
- Muscular system
Understanding of the basic pathological disease process

Integration and Co-ordination
- Nervous system
- Endocrine system
- Special and somatic senses
Processing and transporting systems
- Digestive system
- Respiratory system
- Cardiovascular system
- Lymphatic system
For a more detailed syllabus on this course, click here
Requirements
There is no experience or previous qualifications required for enrolment on this course. It is available to all students, of all academic backgrounds.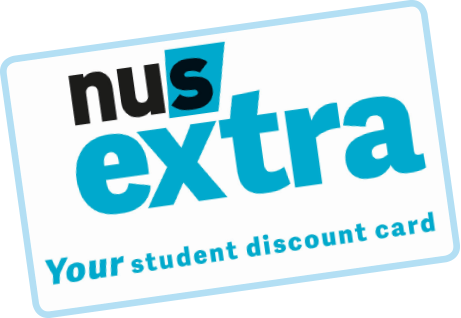 Get your NUS Extra card
All professional development students are eligible for the NUS Extra card, which gives you access to over 200 UK student discounts with brands like Co-op, Amazon and ASOS. Apply and find out more at http://cards.nusextra.co.uk/

Deko loans

Our 3 year 0% loans are provided by our partners Deko. Loan applications are processed over the phone with a member of our team and a decision can be provided within a matter of minutes.
All loans are subject to status & and Credit check Call now to speak to a member of the team 0800 101 901.