25% OFF
Save £137.50 - Don't miss out!
A-Level Business Studies - exams not included
Get in touch with us and we'll call you back
Get in touch with us and we'll call you back
OUR PASS RATE
A-Levels
(National Average 81.4%)

96
%
SALE

Savings End Midnight Tuesday 12th December

SALE

Savings End Midnight Tuesday 12th December
A-Level Business Studies - exams not included
This course at a glance
Get access to a number of different learning resources
Emerging study materials that highlight important and evolving business concepts
Engaging topics that are relevant in today's market both in the UK and globally
Relevant skill development – you will develop the skills needed to understand how a successful business operates
Adaptable learning schedule
Studying your A-Level
Business Studies is one of the most widely studied subjects in the world. As a broad subject, it focuses on Accountancy, Finance, Organisations, Human Resources and Marketing.
A-Level Business Studies asks students to consider the context of business from the perspective of local, national and global markets. You will also learn the concept of the interrelated nature of business which will help you to understand how markets function.
You will be challenged to consider the importance of context to decision-making in relation to the competitive market. You will also get to grips with the factors that determine the success of that decision and how to analyse performance.
This A-Level course will also help you to understand the influences on functional decisions and plans. These can include ethical and environmental issues, stakeholders, functional issues and practical limitations.
A-Level Business Studies will allow you to continue your studies further in either Business, Economics, Finance or a Business related degree at university.
Getting Started
learndirect is one of the UK's leading providers of distance learning courses. Unlike most providers, all of our courses are completely online.
This means, as soon as you enrol, you will have access to all your course materials and assignments. This gives you complete freedom in terms of how and when you study.
You can complete your learning and assignments at your own pace. Moreover, you can fit your distance learning around your home life and work commitments, thereby taking some of the stress out of the process. The only specific deadline to work towards is your exam – exam sittings are held once per year in May or June.
You will have a qualified tutor assigned to you during your studies. They will be on hand to offer advice and guidance throughout your A Level. They will also mark your assignments. Each one will come back with clear feedback so you will know what you can improve upon.
Pursuing your career
An A-Level in Business Studies can allow you to go on to study business and related social sciences at university. However, your desired university will have specific entry requirements so be sure to check the grades required to avoid disappointment.
Modules
During your studies you will cover the following modules:
Introduction to Business & Economics
What is business?
Managers, leadership and decision making
Decision making to improve marketing performance
Decision making to improve operational performance
Decision making to improve financial performance
Decision making to improve human resource performance
Analysing the strategic position of a business
Choosing strategic direction
Strategic methods: how to pursue strategies
Managing strategic change
Entry Requirements
There are no entry requirements, but a GCSE or IGCSE in this subject would be beneficial.
Average completion timeframe
The average time it takes to complete the course is 2 years.
Exams required
Exams are not included.
Is Membership Required?
No membership is required to enrol on this course.
Extension Rules
£40 for six months, maximum of twice. If expired more than six months ago, or have already had two extensions, then they need to restart the course and pay again.
Course Fees
All course fees, inclusive of all payment plans including our Premium Credit Limited option, must be settled before certification can be ordered.
*You will have access to the course for 24 months.

Assessment
At the end of each unit you will find a Tutor Marked Assignment (TMA). This is completed online and submitted to your tutor. Once assessed your tutor will return your work complete with its final grade and feedback. Once you've successfully passed each assignment you'll be ready to take your exam!
Qualifications
If you decide to take the A-Level exam at the end of this course and pass, you will have gained an A-Level in Business Studies. This will enable you to progress to further and higher education programmes.
OUR PASS RATE
A-Levels

96
%
(National Average 81.4%)
400
guided
learning hours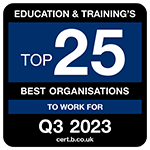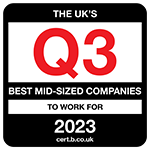 Sign up to our Newsletter