Travelling by plane for many is an exciting concept. We arrive at the airport well in advance of our flight's departure, giving ourselves enough time to browse the selection of shops on offer or even have a tipple in one of the many airport bars.  
Though, it can also be a very stressful experience. Whether it's passengers running late, lost luggage or miscommunications about their flight details, conflicts can arise both in the air and on the ground before the flight has even departed.   
So many things can lead to disputes in airports and on aeroplanes. Airline staff know all too well how easily a seemingly trivial disagreement can escalate into something much worse, but they are often not equipped with the proper tools to handle the situation.  
When passengers' emotions rise, untrained airline staff can exacerbate the situation. If they don't know the appropriate conflict management methods, they aren't likely to be able to calm a passenger once they become irate, never mind effectively communicate the airline's policies and values. Without these skills, they can damage the company's reputation and put staff and passengers at risk.  
Onboard Aeroplane Conflict 
Aeroplane conflict or 'air rage' as it has otherwise been dubbed, relates to disagreements, verbal abuse and physical attacks within the aviation industry. It could be anything from a passenger who attempts to open the emergency exit door mid-flight to one who inflicts physical harm on another passenger or crew member.  
Overall, it is any behaviour that threatens the safety of passengers or crew members. During a flight, this can take several forms and is often made worse by the vulnerability of being in a plane miles high in the air.  
Once the passengers have boarded the plane, flight attendants only have a short amount of time to perform the essential pre-flight safety checks.  
These include: 
Making sure all passengers are seated 
All seatbelts are fastened 
Tray tables are stowed 
Seats are in an upright and in the locked position 
Luggage is properly stowed 
Aisles are clear 
All movable equipment is secured 
The flight attendant's own equipment is working properly 
All exit doors and windows are unobstructed 
If these and any other safety provisions aren't met, the airline could be fined. This is why even something seemingly trivial like rudeness can cause safety problems. If a flight attendant has to stop performing their duties because they are dealing with a passenger who is being rude, or won't listen to instruction, their attention isn't fully focused on the important task at hand.    
This is why front-line employees must be appropriately trained to handle even the smallest of interruptions. Safety measures can then be properly performed and situations are resolved before they worsen.  
Staff who handle aircraft disputes in a calm and caring manner can prevent disputes from becoming aggressive or violent. This minimises the safety risks to others, company reputation damage and potential for expensive legal fees should cases go to court.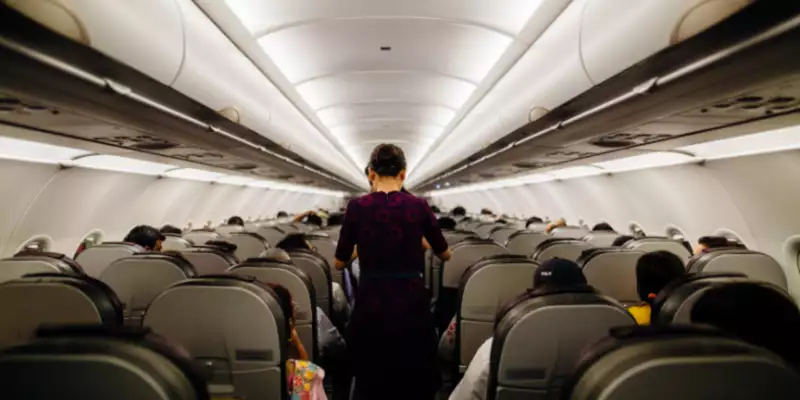 Airport Conflict 
Flight attendants certainly get the brunt of the abuse mid-air, but airline staff on the ground get their fair share of exposure to problem passengers. 
Conflict situations in the airport in many instances are less prepared for than those that take place on the aircraft. When, in fact, more training at this stage of the passenger journey can help minimise the conflict that takes place later on. If the staff at the gates, check-in and other key areas of the airport are trained to identify potential offenders, they can step in and take action before they get anywhere near the plane.   
For instance, many airline conflicts stem from intoxicated passengers. To prevent passengers from being too drunk by the time they reach the plane, airport staff must be trained to spot when a passenger has had too much to drink.  
Then, they can either stop them from boarding or communicate the state of the passenger to the flight attendants so they can manage their alcohol consumption during the flight.    
By knowing how to spot and handle potentially aggressive and disruptive passengers and working more closely with the cabin crew and flight attendants, air rage crises can be avoided before they get out of hand.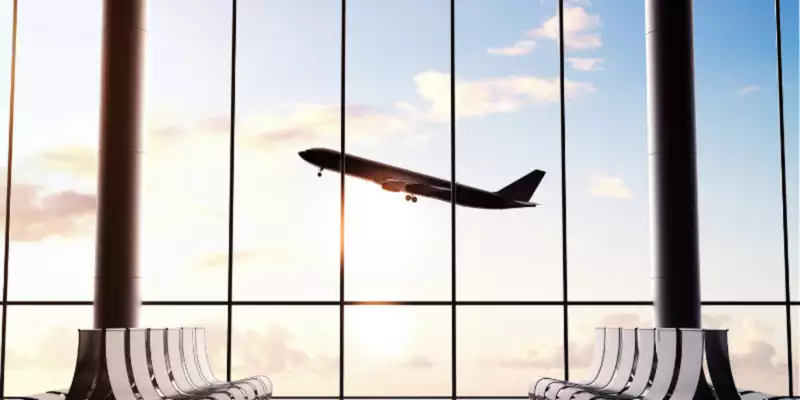 How Conflict Management Training Will Help 
Airline and airport conflicts can have disastrous outcomes if they aren't effectively managed. Not only can other passengers and airline staff be put at risk of harm, the airline can incur significant costs through the lawsuits and public relations damage control that is required following poorly handled disputes.  
This is in addition to the heightened recruitment costs that come with replacing the airline employees that refuse to be put in those situations any longer. Airlines that don't value staff training will no doubt lose their skilled team members who would have stayed if they only knew how to better manage and avoid these conflict situations.  
If you're aspiring to work in the aviation industry or want to boost your conflict management skills for your current role, the Airline and Airport Conflict Management course provided by learndirect will help. 
By learning more about the nature of conflict and how to effectively handle conflict situations through deploying appropriate methods, you can: 
Improve the passenger experience 
Enhance the public's perception of the airline 
Lower the airline's long-term costs by reducing the need for legal fees and public relations expenses 
Reduce airline staff turnover by developing skills that enhance your role, and passing them onto others who would benefit from them 
Keep passengers and staff safe and happy 
Study Airline Conflict with learndirect 
By studying everything from conflict and anger, to negotiation and crisis mediation, you can learn how to handle any conflict situation you face in your aviation-related career.  
This Airline and Airport Conflict Management course helps you see the difference between certain types of conflict, how you can become a better listener and the strategies you can use to rescue difficult situations.  
All these skills and more will allow you to take care of problem passengers and become better at evading challenging behaviours in the first place. What's more, you can gain these airport and aircraft conflict management skills around your existing commitments.  
Being entirely online, you can study the course materials when and where it suits you. So, if you need to learn outside of your current aviation role or alongside other commitments, you can still comfortably work towards achieving your goal.  
Find out more about this course and what it can lead to by contacting our Course Executives today. They will answer all your questions and help you get enrolled.  
Call them now on 01202 006 464, contact them online or click to view the Airline and Airport Conflict Management course in more detail below!