If you're looking to start working in social care, or you're already working within social services and want to expand your skill set, there isn't a much better way to achieve your goal than through a dedicated course.
Courses in social care are dedicated to providing you with the essential knowledge to work in the sector. No matter if you study top-up courses in health and social care to gain specific skills, or you take a higher education course in health and social care to reach a particular gated career, each is just as valuable as the next if it allows you to reach your goal.
There are numerous colleges that do health and social care courses, but if you aren't free to study in the day or even at set times in the evening, going into a classroom may not be a viable option for you.
Thankfully, many e-learning courses in health and social care exist that allow you to gain your education on your terms. Below, we explore the many learndirect health and social care courses you can study online and what they can help you achieve.
Accountable Social Care
In social care, employees need to maintain high standards of professionalism in all manner of circumstances, no matter how challenging. Working with people who are ill, at risk or vulnerable requires you to be accountable for your actions at all times.
However, there are occasions in social care where employees, management or even organisations fail to act lawfully, ethically or carefully. This course helps you understand just what is required to assure quality service, create and sustain a quality social care environment and protect people in your care effectively.
Ethics and Values in Social Care
Due to the nature of the situations you can encounter as a social carer, you need to have a comprehensive understanding of what is right and wrong and how best to approach tricky situations. That's why this course is focused on teaching you everything from the values in practice and moral philosophy to self-determination, oppression and respect.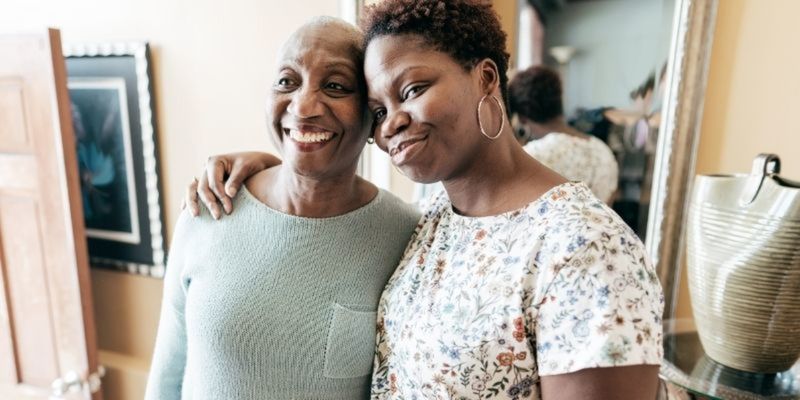 Human Growth and Development in Social Care
From childhood to adulthood, humans go through numerous stages of growth and development. Professionals in health and social care can work with people of all ages and even the same individuals over the course of many years. Each stage of growth and development can present new mental and physical challenges. So, it's important for social workers to be aware of these so they can effectively cater to the individual's needs as they change. This is exactly what this course aims to do.
Loss and Social Care
Loss is a significant aspect of social care. The people you support are likely to be experiencing loss in some shape or form, this could be due to:
Bereavement
The loss of a person due to removal from home
Losing employment, material possessions, a familiar environment and companions
Loss of security or status
The loss of health or physical capabilities, which leads to the loss of prospects, aspirations or self-esteem
As such, you need to be aware of how to factor in these types of loss into your approach at work, this course will help you do just that.
Mental Health and Social Care
People working in social care have specific responsibilities related to mental health, just as they do when working with individuals with special educational needs, or any other needs at any stage of life. By studying mental health and social care courses, you'll learn exactly what these are and how to cater to peoples needs effectively.
Mentorship in Health and Social Care
If you don't necessarily like the idea of going into management, but you would like to impart knowledge to others working in social care, becoming a mentor would be an excellent way to do this. This course will help you to critically reflect, explore and apply principles of mentorship, work-based learning and assessment within your practice settings.
Preparing to Work in Adult Social Care (RQF) Level 3
The entry requirements to a number of social care jobs is a Level 3 qualification, which is why this course is ideal for anyone wanting to break into the sector. Adult social care courses like this aim to equip you with a broad range of social care knowledge, but specifically in relation to working with adults. During the course, you will explore everything from the principles of safeguarding and protection in health and social care to what is involved in the role of a social care worker.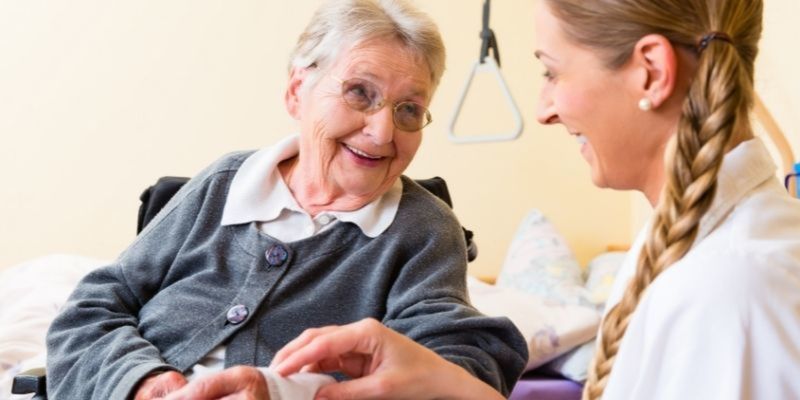 Health and Social Care Access Course
While many careers are accessible with Level 3 social care qualifications, others are only available to people with a degree. This is why an access to social care course is an excellent way to progress in your career in social care. This is because access courses provide you with the equivalent of three A Levels, which enable you to enrol onto health and social care degree courses. After which, you will be able to pursue gated roles in health and social care, such as a Social Worker, Adult Nurse, Counsellor or Occupational Therapist.
Study Social Care with learndirect
The above are just a selection of the social care courses you can study with learndirect. As the leading UK online learning provider, we can help you achieve your learning goal, no matter what it is.
Our learners range from those who want to study to break into a new profession, to established professionals who are looking to upskill to progress their career or maintain registration with CPD.
Our Access to Higher Education Diploma (Health and Social Care) is by far the most all-round social care course we offer. It will allow you to enter the profession as well as climb the ladder by completing university level qualifications.
What's more this course is completed entirely online, so you don't have to worry about juggling your responsibilities to fit in your learning.
Get Started
Find out more by chatting with our Course Executives today. They will run through all of the social care courses we have and answer any of your questions.
Simply call them on 01202 006 464, contact them online or click below to view our access to social care course in more detail.