If you want to study at degree level or achieve a qualification in further education, then you're likely going to need literacy, numeracy, and ICT skills. The same can be said for individuals who want to go into the world of work. Whatever your ambition is, we can confidently say that studying Functional Skills will help you get to where you want to be. 
Functional Skills, when studied at Level 2, are the equivalent to a pass at GCSE, with many educational institutions and employers regarding them as such. To ignite your motivation to study Functional Skills Level 2 in English, Maths, and ICT, we have picked out the top 5 reasons why enrolling on these courses will boost your career and life! 
1. Develop the Skills You Need in Everyday Life 
When most of us think of qualifications, we generally assume that they are for academic purposes only. While it is certainly the case that individuals gain qualifications to progress in their academic journeys, this is not the only reason to study Functional Skills. In fact, Functional Skills Level 2 courses provide learners with skills that they will use on an everyday basis. 
In GCSE courses, learners focus on in-depth theoretical elements of English and Maths, for example, but with Functional Skills, the approach is different. Instead of looking into theory, you will learn essential skills, giving you basic numeracy, literacy, and ICT skills that you will likely use daily. 
One of the most common misconceptions when it comes to studying certain subjects at school is that you won't use what you learn in real life. Maths, English, and ICT skills are used by adults every day! For example, you will use mathematical skills when doing the following: 
Splitting the bill 
Setting a monthly budget 
Comparing product prices 
Timekeeping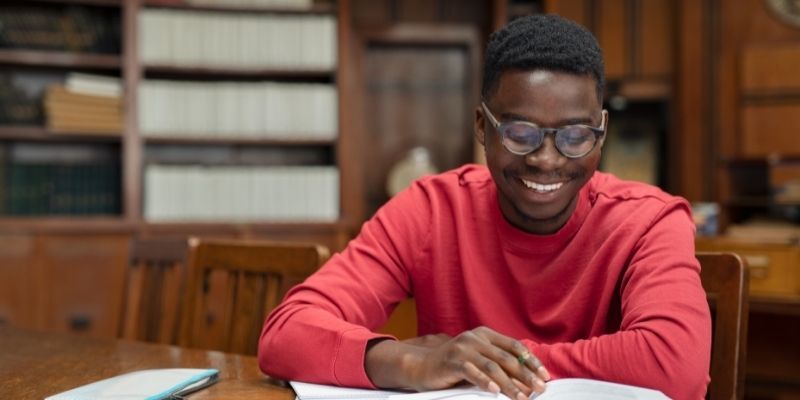 As well as using Maths skills daily, you will be communicating with different types of people, from family to colleagues. To do this confidently, you need a solid grasp and understanding of spoken and written English, which is what you will learn by studying Functional Skills Level 2 English. 
Being able to use mathematical skills and English confidently is essential, while most careers involve the use of ICT. With this in mind, studying Functional Skills ICT will provide you with an opportunity to brush up on your basic techniques. Never again will you have to struggle to use ICT in everyday life! 
2. Get into University without GCSEs 
Plenty of careers require you to have a degree, but to get to university, you need a certain range of qualifications. Traditionally, it was only GCSEs that were accepted as Level 2 qualifications, but many establishments now accept Functional Skills Level 2 qualifications as part of their entry criteria. However, it is important that you check with your chosen university before applying. 
With Functional Skills being accepted, this gives adult learners an opportunity to get their pre-degree qualifications later in life. Many assume that if you haven't got GCSEs, you have missed your opportunity to go to university, but that is certainly not the case! As mentioned, many institutions accept Functional Skills, so by studying for these qualifications, you will be on your way to degree-level learning. 
Select universities accept these Level 2 qualifications because a pass in Functional Skills Maths, for example, is the equivalent of a GCSE grade C/4. 
3. Study Functional Skills Later in Life 
Most learners achieve Level 2 qualifications at school, with GCSE exams being taken at the age of 16. However, not everyone gains these qualifications at that time, but that doesn't mean hope is lost. Functional Skills is designed for adults, so you can enrol on these courses later in life.  
Many individuals decide to change their careers or go back into education at a later stage, while some jobs require Level 2 qualifications in Maths and English. Thanks to Functional Skills, you are able to gain these at any point in your adult life.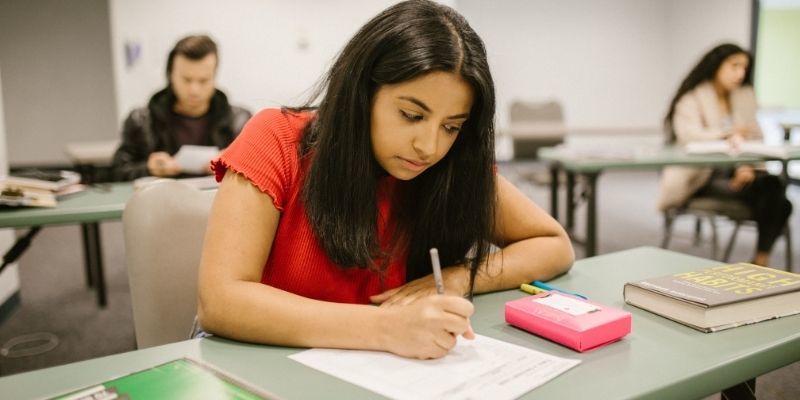 Whether you want to go to university, meet job requirements, or simply brush up on your literacy, numeracy, and ICT skills, then Functional Skills is the ideal route to take. 
4. No Classrooms, Functional Skills Can Be Learned Online 
A major obstacle that prevents many adults from going back to education is the prospect of having to study in a classroom again. Well, learndirect has a solution to this problem. As the UK's leading online learning provider, we have helped millions of learners obtain qualifications that have enabled them to achieve their professional potential. 
Functional Skills Level 2 courses are among our extensive portfolio, which means that by enrolling with us, you will benefit from the following: 
Online learning – Our Functional Skills courses are delivered entirely online, so you can make your way through the course from the comfort of your own home. All you need is a laptop, computer, or tablet and a stable internet connection 
Study at your own pace – When studying in a classroom, you are restricted by timetables and term times. However, by studying Functional Skills Level 2 courses with us, you get the benefit of being in control of your learning journey. With the ability to study from home, you can learn in the evening, morning, on weekends, whenever you choose! 
Tutor support – To help you through your Functional Skills Level 2 course, you will have email access to an experienced tutor. You can also book in two one-hour tutorials via a virtual classroom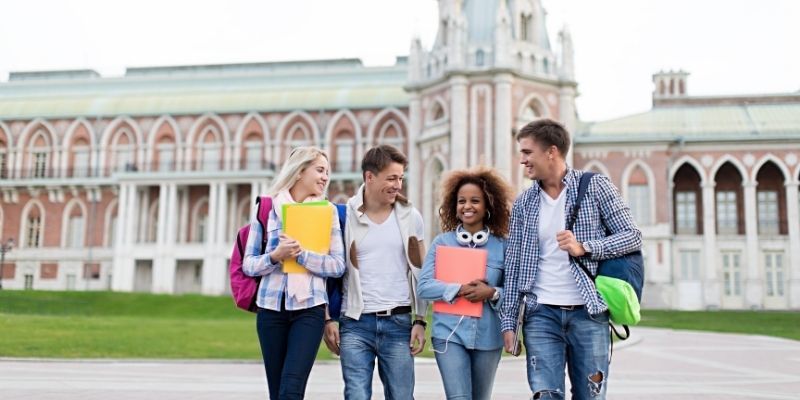 This level of flexibility cannot be offered in traditional learning environments. So, if you work full-time or have children to look after, our online Functional Skills courses are ideally suited. The courses we offer include: 
Functional Skills ICT (exam included)
We also offer online exams for Maths and English separately. Please note that the courses mentioned are at Level 2, which is the equivalent of a GCSE grade C/4. 
5. Feel Confident Applying for Jobs 
Getting qualified in Functional Skills English, Functional Skills Maths, and Functional Skills ICT will help you achieve academic and career goals, but it can do so much more. Having a solid understanding of literacy, numeracy and ICT will give you a boost in confidence when it comes to applying for jobs. 
Many roles require you to have Level 2 qualifications in Maths and English, so by studying Functional Skills, you will be able to confidently pursue jobs that list the criteria. Not only that, but you will feel self-assured when it comes to communicating with others, whether that be in a professional capacity or during your day-to-day routine. What's more, you will have the confidence to problem-solve, something that you may have struggled with prior to studying our online courses. 
Start Studying Functional Skills Today! 
Whether you are keen to study Functional Skills Level 2 Maths, Functional Skills Level 2 English, or Functional Skills ICT Level 2, you can start learning today! As soon as you enrol, you're able to begin making your way through the online course at your own pace. To get started, give one of our Course Executives a call on 01202 006 464 or reach out to us online. Alternatively, you can explore our fantastic Functional Skills courses by clicking below!