Earning a place at university is becoming more competitive following news that higher education establishments are offering students an incentive to defer their course by a year.
As reported by ITV News, the University of Leeds has put forward a cash offer and free accommodation to applicants wishing to study law and business degrees.
The announcement was made after an unprecedented number of applicants achieved the highest grades needed to gain a place on the courses. With the establishment unable to welcome all successful students for the upcoming academic year, it presents a potential future trend.
If record numbers achieve the necessary grades for university enrolment year on year, it could potentially alter the entry requirements. Each grade is awarded a certain number of points, and each university has a points threshold for acceptance.
Given that competitiveness for places is likely to grow, students will need to make sure they stand out from their fellow learners. To be the most attractive candidate for universities, students should aim for a flawless record of qualifications. This can be achieved by taking on high-level courses.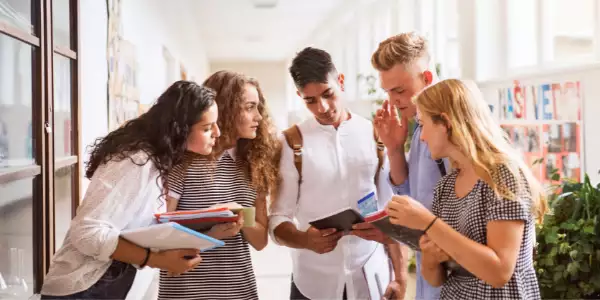 learndirect Can Help
Undertaking Access to HE Diploma courses will put you in a better position to secure a place at university. Not only will an Access to Higher Education Diploma satisfy the points system, but it will give you invaluable foundation knowledge for your future degree.
From nursing and midwifery to business and education, there are an array of accredited courses available at learndirect, one of the UK's largest distance learning providers. Depending on the course you choose, you could undergo a mixture of online learning and practical training. Some of the nationally recognised Access to HE courses available include:
Access to Higher Education Diploma (Nursing)
Access to Higher Education Diploma (Midwifery)
Access to Higher Education Diploma (Education)
Access to Higher Education Diploma (Business and Management)
With the majority of courses online, you can tailor the learning journey to fit around your busy schedule. By learning at your own pace, you can avoid the stress and commitment of attending physical classes. The flexible approach allows you to take full control of your career, giving you the best opportunity to impress universities and secure your position.
What if University Isn't for You?
Depending on the career you're pursuing, you may not need to obtain a university degree to achieve your dream. So, what are the alternatives to university? Some Level 6 qualifications are the equivalents to an undergraduate degree, and with the help of learndirect, you can achieve these qualifications online and in your own time.
For example, if you're interested in working in small animal physiotherapy, you can become qualified for such a role by taking the three-part Veterinary Physiotherapy with Hydrotherapy Level 6 Diploma (RQF). Moreover, if your dream is to help conserve the habitats of wildlife animals, you can apply for a range of roles with a Zookeeping Level 3 Diploma (RQF).
With various options at your fingertips, you have the ability to enhance your record of qualifications. Whether you want to transform yourself into a desirable candidate for universities or study an accredited course to achieve your dream role, learndirect has solutions.