Psychology explores why we behave the way we do. It helps us to understand the human mind and gives us insight into the motives behind our actions.  
Through the work psychologists do we have gained a greater understanding of how the mind functions. Because of this, we're able to identify and build awareness around mental disorders, and by better understanding disorders, such as Obsessive Compulsive Disorder (OCD), we can help people overcome the challenges they bring. 
Psychology can help explain why people react differently in the same scenario, as well as explain why certain people are more prone to developing mental disorders. 
The insight you'll gain from studying a Psychology A Level can help you better understand the people around you. As a result, this will make you more compassionate and give you real-life skills to apply in everyday situations. 
So, if you're interested in building key psychological knowledge, A Level Psychology is a solid choice of course to study.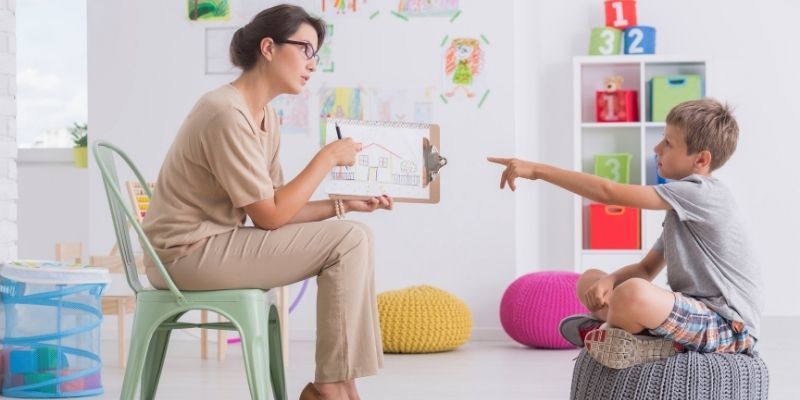 What is Psychology A Level? 
A Level Psychology develops your understanding of the key elements of the subject, answering common questions like 'What is psychology?' and 'Is psychology a science?'.  
Throughout your studies, you'll explore many aspects of psychology such as social, cognitive and developmental psychology. This allows you to gauge what part of psychology interests you most should you wish to carry on your studies and move into one of these areas for certain careers in psychology. 
Social psychology analyses social groups and how they're structured. It focuses on exploring social norms and what that means for the individual's perception of normality. Cognitive psychology studies how the brain influences our perception and interprets our surroundings, whereas developmental psychology covers psychological changes that occur through key developmental stages. 
You will build upon this knowledge in your Psychology A Level course with modules on psychopathology and biopsychology. These modules help us understand the causes behind mental disorders and what effect biological factors can have on the mind. 
Throughout your Psychology A Level you will: 
Explore obedience, how our interactions with people shape our notions of conformity 
Examine the cognitive process behind memories and thoughts and how that affects how we perceive the world 
Discover the changes that are made from birth up until adulthood and their importance 
Explore causes and potential treatments for mental disorders such as schizophrenia, OCD and brain abnormalities 
Investigate how biological factors, such as hormones and the nervous system, can influence the brain's functions 
Analyse established psychological theories and examine case studies to get to grips with key psychological ideas 
When you have completed your Psychology A Level modules, you'll be ready to take your exams and receive your qualification. Once qualified, you'll have a strong understanding of the core principles of Psychology to build on at higher education and beyond.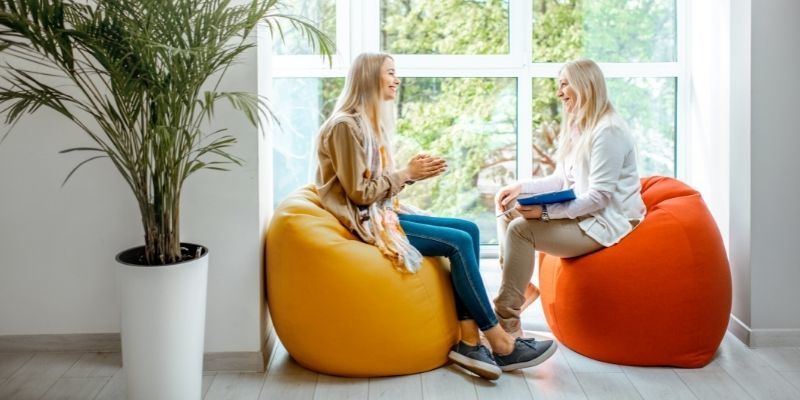 Why Study A Level Psychology? 
Studying A Level Psychology allows you to gain a solid understanding of key concepts and theories. It will explore the fascinating human mind and expand your awareness of why we behave how we do. 
A Level Psychology could be the first step towards an exciting career as it helps you prepare for university study. 
Your A Level Psychology course will develop core skills that universities and employers alike desire. These include: 
Independent thinking 
Critical analysis 
Strong research skills 
A Level Psychology alone is not enough to get you onto a higher education course. However, through these A Level courses you'll learn highly relevant knowledge that psychology degrees will look for when accepting applications. 
Should you choose to continue your psychology studies at university, then you could find yourself in a fulfilling career as a qualified Psychologist, or in many other psychology-related professions. 
Your A Level Psychology course will explore the subject of psychology so that you're able to decide what elements really interest you. Whether that's working as a Counsellor, Clinical Psychologist or Forensic Psychologist, it's up to you. 
The expertise you will possess as a Psychologist can be useful in a range of sectors including mental health, social work, education, business and even sport and fitness. 
Studying Your Psychology A Level Course From Home 
Usually, A Level courses are taught in a classroom environment. However, when considering returning to education, you don't have to attend a bricks and mortar institute to get qualified. 
Distance learning providers offer the same exact qualification as their bricks and mortar counterpart. This is because A Levels are regulated by Ofqual no matter who provides them. Ofqual maintains the quality of learning for A Levels nationwide no matter where you enrol. So, you're able to return to education from the comfort of your own home when you choose to study online A Level courses. 
When you enrol at a physical college you need to attend classes to progress with your A Level Psychology course. Getting the time off from work or finding childcare isn't always easy so you might miss out on your lessons. 
With distance learning providers, you're able to study adult A Level courses around your other commitments. There isn't a need to rearrange your schedule, simply learn whenever suits you best. 
What's more, you won't have to wait until term time begins to start, you can start immediately after enrolling. This gives you a better chance to prepare for the A Level exams which are in May/June. 
There's also a dedicated tutor who guides you throughout your learning. They'll offer you constructive feedback on your psychology assignments and offer any extra assistance where needed.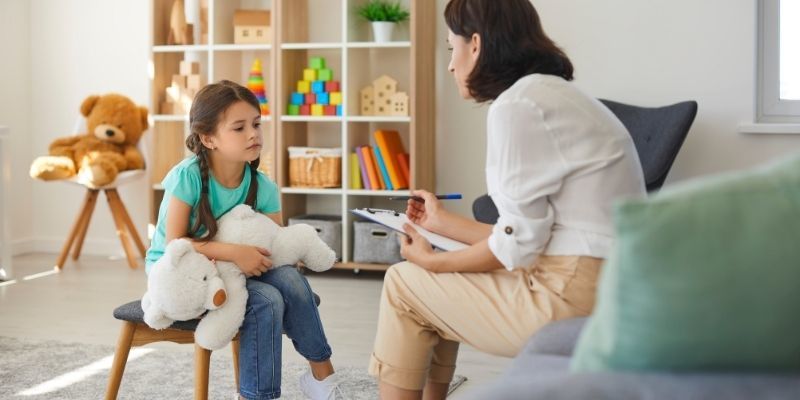 Which Psychology Degree Should You Study? 
As there are a host of internal and external factors that can influence the mind and human behaviour, psychology is a multidimensional subject that takes into account a number of sub-divisions.  
For this reason, you have a number of options available to you when it comes to choosing your psychology degree. By having the option to study single, joint and specialist subject areas of psychology in your degree, you can cater your psychology studies exactly to your interests.  
Just some of the psychology degree options you can take include: 
Anthropology and Psychology 
Applied Psychology 
Biology with Psychology 
Child Psychology 
Clinical Psychology 
Developmental Psychology 
Educational Psychology 
English and Psychology 
Experimental Psychology 
You can also complete a degree in: 
Forensic Psychology 
Social Psychology 
Sport and Exercise Psychology 
Psychology 
Psychology and Business  
Psychology and Counselling 
Psychology with French 
Psychology and Neuroscience 
By studying a joint or combined psychology degree, you can gain a broader perspective and wider skillset that will be appealing to a larger range of employers. 
You can study your degree full-time over three years, as a sandwich degree with a year in industry over four years, or complete a part-time psychology degree over a longer period of time. 
Enrol Today! 
Whatever your plans are for the future, studying A Level courses is a good start. They are a nationally recognised qualification favoured by universities and employers alike. 
At learndirect, we have a broad range of online A Level courses to choose from, which can be studied when you have the time available. This makes our adult A Level courses ideal for learners with even the most hectic schedules. So, if you were looking for night or part-time A Level courses, you need to look no further.  
By completing our A Level training courses online, you can study psychology and any other A Level you choose on your terms. This is why distance learning providers are quickly becoming the preferred mode of education for anyone considering getting back into education.  
learndirect is the UK's leading online course provider, with flexible payment options and expert tutors to guide you.  
Find out more about our Psychology A Level course today by speaking with our Course Executives on 01202 006 464, by contacting us online or clicking below to discover more!