Over the last ten years, there has been a significant rise in the number of children being home-schooled in the UK. Now, online GCSE courses are making this process even more efficient for parents.
If you're looking for an alternative to your children's current education method, home-schooling is an option that can help them potentially soak up more knowledge than they would in a standard classroom. You also won't be left as a fish out of water when it comes to marking their work when you use distance learning courses.  
Why Home-School?
There are any number of reasons why parents choose to home-school their children, and with schooling being an optional element of compulsory education in the UK, British parents have the freedom to tailor their child's education to the way that works best for them.
Just some of the reasons you and many other UK parents may choose to home-school include:
You're waiting for your child to secure a place at a preferred school
You would rather avoid crowded classrooms and give your child a learning experience that's tailored to them
Your child has unfortunately experienced bullying in school that has not been resolved
Your child's needs aren't being supported adequately in mainstream schools
Your child is gifted and needs more hours dedicated to certain subjects
Due to the above and more, over 81,200 children were registered as home-school educated in 2021. As this registration is voluntarily, however, the real number is no doubt much higher.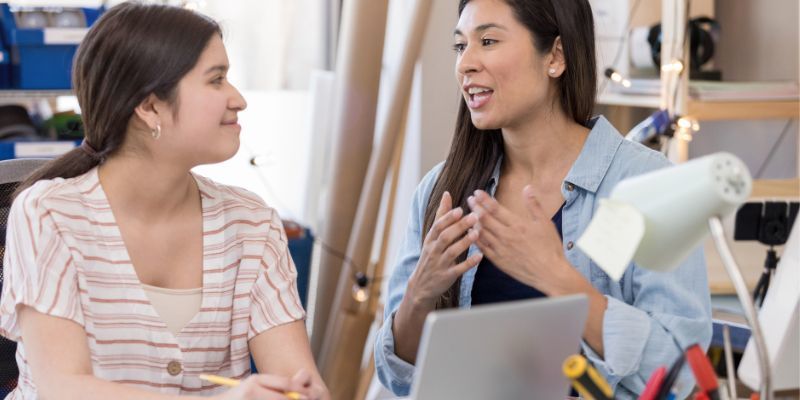 How Online GCSEs Can Help
In the UK, parents who home-school don't have to follow the National Curriculum, nor do they have to aim for their children to acquire specific qualifications.
However, as universities and certain employers typically set qualifications as a barrier to entry, achieving these will give your child the best chance of success in life. While there are various alternatives to traditional qualifications like GCSEs, obtaining these is still the most guaranteed way to meet these entry requirements.
By choosing to use distance learning GCSEs, you will benefit from dedicated tutor support, so you're not left in the dark when it comes to marking and giving detailed feedback on subjects that you might not be so familiar with yourself.
Instead, you will have tutors who are experts in these subjects involved in the process of giving your child a tailored education from home. By taking the stress of feedback and assignment marking off your shoulders, you can focus on fun ways to help your child digest the course content.
What GCSE Courses Are Available?
From key subjects that universities prioritise like English and Maths to other fascinating STEM subjects like the Sciences, and more, learndirect has the GCSE courses to meet your home-schooling needs.
Find out more about how our GCSEs are perfect for home-schooling by speaking to one of our Course Advisors now on 01202 006 464, or by reaching out to us online.