Maternity services across England are due to receive a huge boost of £127 million in funding from the NHS in a bid to enhance the personalised care given to mothers and babies.
The significant investment will aim to improve the culture within maternity units and help grow the workforce, encouraging aspirational Midwives to get registered.
Over the course of three years, NHS England will provide funding to maternity and neonatal services, with the investment broken down into the following:
£50 million  - More than £50m will go to Trusts across England to increase staffing members
£34 million – Around £34m will be used to invest in:

Culture and leadership development programmes
Local maternity systems
Supporting staff retention roles

£45 million – Hospitals will have access to £45m of capital funding so that they can increase the number of neonatal cots across England, providing a better qualify of care to babies
Professor Jaqueline Dunkley-Bent OBE, NHS England's Chief Midwifery Officer, said: "Midwives have a rewarding, important and privileged role, and this new funding will be vital in providing them with a continuous improvement process that that supports them personally and professionally, to enhance the quality of care for women and babies.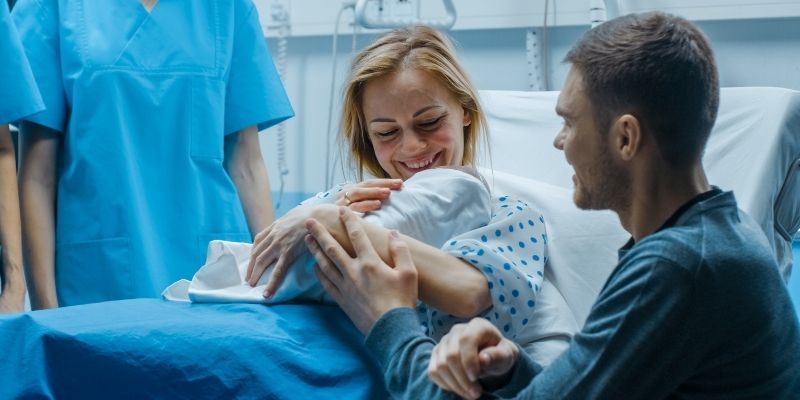 "We want the NHS to be the safest place in the world to give birth and this funding will help us to do this."
The funding announcement comes after last year's news that a £95 million support package will be given to maternity services across England.
At that time, 1,300 new roles were announced, with 1,200 Midwives and 100 Obstetricians. Out of the initial £95m pledge, £8m of it has been earmarked to support the retention of all Midwives and those training to work in the industry.
Begin Your Midwifery Journey
For those interested to pursuing this essential role, then learndirect provides a career route. Through an Access to Higher Education Diploma (Midwifery), learners can prepare for a university degree, which will involve a training programme that will get them qualified.
Find out more information by speaking to one of our Course Specialists on 01202 006 464 or contact us online.