Midwifery is a popular career choice for many reasons, namely because the feeling that comes with bringing new life into the world is something that can only be experienced in the midwifery line of work.  
To monitor pregnancies and deliver babies safely clearly takes a high level of scientific knowledge and skill, something which you can't learn overnight. That's why you need a degree to become a midwife in the UK, clearing up any uncertainty for those wondering if they can do midwifery without university. Getting this midwifery degree also traditionally requires A Levels.  
If you want to become a midwife and you don't have these qualifications, you might be put off the idea of this career if it means going back to college for at least two years. Thankfully, you don't need A Levels to become a midwife. 
Many people wondering how to become a midwife are unaware of the Level 3 alternative Access to midwifery course that allows them to become a midwife without A Levels. Find out more about what it takes to become a midwife, and how you can study a midwifery degree with no A-levels below. 
How Do I Train to Be A Midwife? 
To become a midwife, UK learners, you have to complete a degree in midwifery at university. These midwifery university courses need to be approved by the Nursing and Midwifery Council (NMC). This is to make sure all midwives uphold the same standards.  
Depending on the way you prefer to learn you can opt to study a traditional midwifery degree. This is mostly academic study combined with midwifery elective placements to gain practical skills. Alternatively, you can complete an apprenticeship midwifery course that is for the most part workplace learning, with a smaller amount of academic study.   
What Do Midwives Do? 
Midwifery is an incredibly rewarding vocation for anyone who cares for others and adores babies. Though midwives look after the direct health of mothers, not just the baby, which is a common misconception of midwifery roles and responsibilities. The reality is that midwives are by the side of expectant mothers often from conception, throughout the entire pregnancy and for a time in the postnatal period.   
Throughout this period, the roles and duties of a midwife vary and change, but for the most part, you will: 
Identify high-risk pregnancies 
Monitor mothers and support them throughout labour and in giving birth 
Educate soon-to-be-parents on how to feed, care for and bathe their babies 
Provide full antenatal care, as well as parenting classes, clinical examinations and screening 
As you will work with mothers of all backgrounds and religions, you need to be socially adept and respectful of all cultures and beliefs if you want to become a midwife, and UK learners. With such a variety of birthing preferences and facilities that offer support, midwives can work in a wide variety of settings. As such, you could be based in hospitals, as well as homes out in the community.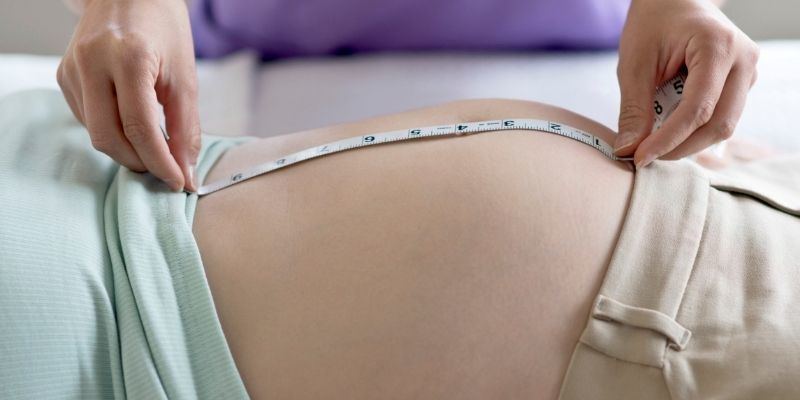 What Qualifications Do I Need to Start Midwifery? 
There are certain midwifery uni course entry requirements you need to satisfy in order to study a degree. Traditionally, this consists of certain school and college qualifications. However, there are now alternatives available that not only provide another way of meeting the midwifery degree requirements but a quicker way of doing so.  
Firstly, a midwifery degree would want you to have GCSEs in English and Maths at grade C/4 or above. Some university midwifery courses may also ask for a Science subject too. If you don't have the GCSEs for midwifery courses, you can now study Functional Skills courses that can be completed in just a few weeks or months instead.  
The second set of requirements to fulfil for a midwifery degree would be A Levels traditionally, but now you don't need A Levels to be a midwife. Instead, you can study an Access to midwifery course that can give you a Level 3 qualification in much less time.  
How Long is a Midwifery Course? 
Instead of taking the time to complete multiple A Levels (typically 2 or 3 in Biology, Chemistry, Sociology or Psychology), you will complete just one access to midwifery course to get the skills and knowledge needed for university.  
So, if you want to become a midwife without A Levels, the Access to Higher Education Midwifery course is perfect! The best thing about it? The Access to midwifery course can be completed in just one year! While you have two years to finish it, on average learndirect students who study an Access course complete their studies in 9-12 months. So you can get onto the next stage of your midwifery qualifications much faster. 
What Does the Access to Midwifery Course Involve? 
The content of the Access to midwifery course focuses specifically on giving you the skills and scientific grounding for a midwifery degree. 
Your studies will be broken down to cover the various aspects of midwifery, as well as the basics of the human body. This will include modules on cell biology, human nutrition, the digestive system, growth and development, the human musculoskeletal system and approaches to health. 
There are also modules designed specifically for aspiring midwives, such as: 
The History of the National Health Service 
The Role of the Midwife in Antenatal Care 
The Role of the Midwife in Intrapartum Care 
The Role of the Midwife in Postnatal Care 
Other areas of study in your midwife course include human disease and prevention, the brain and the nervous system. 
You will also get an introduction to psychology, social factors in health care, inequalities in health and illness, poverty and health and equality and diversity within health care. 
This Access to Higher Education Midwifery course has been assigned 60 credits. Of these, 45 credits are from graded units for academic, subject-specific areas such as scientific, biology subjects, and midwifery specific subjects, and 15 credits are through ungraded units (such as Academic Writing Skills, Preparing to Study, and Preparing a Written Assignment).  
By the time you have completed the online midwifery course, you will be fully prepared to take the next step on your journey to becoming a midwife. On successful completion of learndirect's Access to midwifery course, you will receive a QAA-recognised Access to Higher Education Diploma (Midwifery) at Level 3.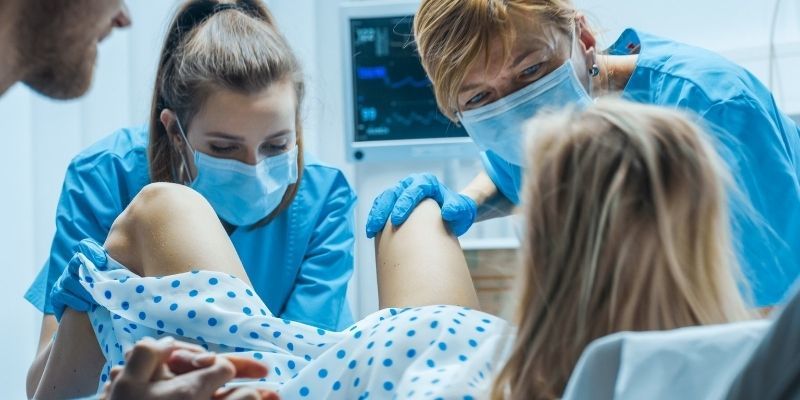 How Long Does It Take to Become A Midwife? 
A midwifery degree takes on average three years to complete. Your Access to midwifery course can be completed more flexibly when studied online with learndirect, which can help shorten the overall time it takes you to qualify as a midwife in the UK.
Choosing to study midwifery courses online can really alleviate the pressure associated with traditional entry routes into university and you won't need to give up your day job. learndirect also differs from most online course providers because you can start your online midwifery course whenever you like throughout the year.
Can I Afford to Become A Midwife?
When you study online midwifery courses with learndirect, there are a number of payment options available to make studying towards a midwifery career affordable.
Our online access to midwifery course is designed to provide you with flexibility in your studies, just as our payment options are designed to give you more choice as to how you manage your midwifery course fees. This way, everyone can have access to education, no matter their situation.
Find out more on our payment options page.
Start Your Midwifery Education Today! 
If you're ready to make your midwifery career ambitions a reality, learndirect will help you get there quickly.  
Our Access to midwifery course provides a fast track to midwifery and can be studied conveniently from home. To find out more speak with our Course Executives today, they will run you through everything the online midwifery course has to offer, the tutor support you will receive and how to navigate the online student portal. 
Contact them now to discuss your options and get enrolled on our midwife course, call them on 01202 006 464 or contact them directly online.