Knowing that you want to be a Dental Nurse and passing your exams is one thing, but making the right impression at that all-important interview is another! We know how nerve-racking job interviews can be, so we've prepared five tips for giving the best first impression.
Tips for making a great impression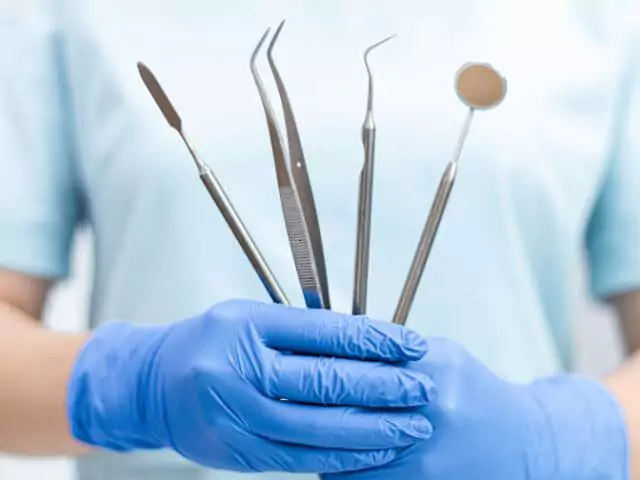 Research
Make sure you have done your research on the practice you are interviewing for. Before any job interview, take some time to find out as much as possible about the dental practice you are interviewing with. Then, a few days before you attend, ensure you have fully read through the practice website to get their backstory, look them up and see who they are and their brand values.
This will also help you to formulate some good questions to ask in the interview; interviewers like candidates that show a genuine interest in the company. Finally, if you want to be proactive, you could call up to ask if they have appointments available.
Planning And Preparation
You've all heard the saying, 'Fail to prepare is preparing to fail'. Preparation, along with organisation, is a crucial skill of a Dental Nurse in practice, so it's vital to display these skills at any interviews you may have.
Ensure you know exactly where you are going a few days before you attend. Plan your route, leaving plenty of time for public transport delays. The last thing you want to do is arrive late and flustered, or even worse, unable to find the location!
Planning will help you keep your cool on the day so that your focus can remain on making the best impression. Of course, the best plan is to go and visit before your interview, but if this isn't possible, leave plenty of time for traffic jams and in case you get lost!
Appearance
Studies have shown that it only takes seconds for someone to form an impression of you, even before you open your mouth! First impressions count regarding job interviews, and you want to ensure you give the right one. Ensure you are dressed smartly and look professional and approachable. This is not the time for bold fashion statements!
Remember, a vital skill of a Dental Nurse is neatness and organisation, so scruffiness will be a red flag to an interviewer. We recommend against false nails or nail polish; these will not be allowed during dental procedures. Looking and behaving like you would easily fit into the team is a surefire way to make a great impression.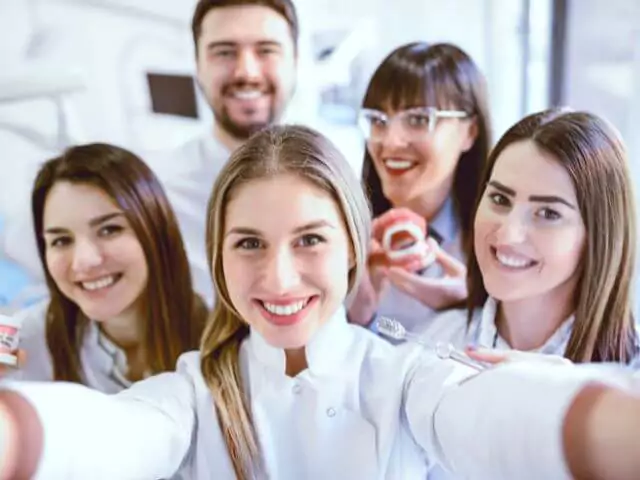 Enthusiasm
A genuine passion for dentistry and helping patients will shine through in any interview. Don't be scared to let your interviewer see how much you love dentistry and how caring you are. Job interviews shouldn't feel like torture – they are your chance to shine!
Talk about what you love about your course and any further training that interests you. The practice is looking for someone who wants to make a positive contribution.
Don't Forget To Smile!
As the saying goes, 'Smile, and the world smiles with you'. One of the most neglected tips in interview techniques is smiling (yes, that means smiling through the nerves!). In dentistry, this is especially important; a smile makes you more approachable and personable without you even having to speak. Make eye contact, smile, and impress the interviewer with your knowledge and passion for the dental industry.
Follow Up
After the interview, it is a great idea to email thanking the dental practice for their time and reiterating your interest in the position. Proactive candidates stand out.
What Does a Dental Nurse Do?
A Dental Nurse completes a variety of roles, with the primary emphasis being on supporting dentists during procedures and appointments. As well as working closely with dentists, you will be responsible for interacting with patients, easing any anxiety ahead of appointments, and advising them on oral hygiene.
It is a fulfilling and varied role, including preparing fillings, sterilising dental instruments, keeping patient records, and ensuring a clean workspace. Dental knowledge and a personable approach are the main attributes you need to thrive in this position.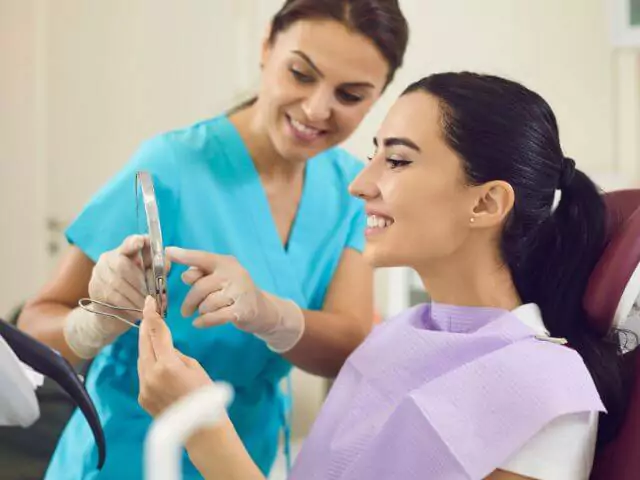 How Do You Become a Dental Nurse?
You need an accredited qualification to become a Dental Nurse. Through learndirect, you can study your NEBDN National Level 3 Diploma in Dental Nursing, equivalent to level 3 which is nationally recognised. The course covers various topics within the GDC (General Dental Council) Scope of Practice. UK learners will need to apply for a role as a trainee working at least 16 hours a week (although most dental practices prefer you to work for more).
Working as a Trainee Dental Nurse
Trainee Dental Nurses will be supervised while working at a dental surgery. In addition, you will be required to carry out various clinical tasks related to dental nursing. This process can be completed either at a dental surgery you already work at or at a placement that you have arranged. The Record of Experience (RoE) needs to be completed at this stage. It should contain a portfolio of evidence highlighting your competence as a Dental Nurse when carrying out clinical tasks.
Get in Touch Now to Start Your Dental Nursing Course
If you are keen to start your dental nursing journey, then get in touch with learndirect today to begin a nationally recognised course. As soon as you enrol, you can access our online platform with course materials to get started instantly!
To speak to one of our Course Advisers, give us a call on 01202 006 464. Alternatively, you can send your query to our support centre. From course enrolment to flexible payment options, we can answer any questions. Get in touch now to begin your journey today!