Some view online courses with mistrust. For whatever reason, the idea that you can gain a qualification without sitting in a physical classroom is uncomfortable.
In fact, unlike other online businesses, online educators are regulated by a host of different governing bodies to ensure you get the education you have paid for.
Providing you have enrolled with an accredited online course provider then the qualification you are studying towards will be recognised by other educational institutes and any future employer.
Regulating Online Courses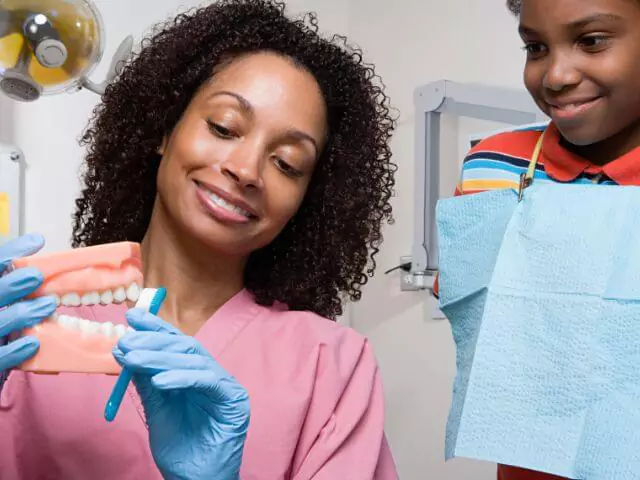 Any online course that offers you a recognised qualification – such as an A Level – has to be regulated in the same way as any other course.
Ofqual (the Office of Qualifications and Examinations Regulation) regulates all awarding organisations regardless of how the learning is delivered. This ensures the student is protected.
If you are studying a dental course, then the course needs to be recognised by the General Dental Council (GDC). If it isn't then you're unlikely to be able to practice with the qualification you earn.
Qualifications awarded by the National Examining Board for Dental Nurses (NEBDN) are held in particularly high regard by the profession. So, factor this into your decision-making process when choosing a course.
This NEBDN regulation ensures that everyone is essentially getting the same level of education. While some dental nursing courses may vary slightly in subject matter or how the learning is delivered, the outcomes will be the same.
In addition to this regulation, distance learning courses are developed by subject experts so you can be assured that the material you cover will be relevant.
Some universities even work with online course providers. This is to make sure the student has the most up-to-date knowledge ahead of undergraduate study.
The NEBDN works in a similar capacity, so all dental nursing students complete their course with the knowledge they need to do the job safely and correctly.
The result, when you pass your dental nurse course, you are guaranteed a nationally recognised diploma in dental nursing.
Required Qualifications
Currently, there are two ways you can qualify to become a Dental Nurse.
There are several dental nursing courses available, and all will help you achieve your goal of becoming a dental nurse.
Just check that the dental nurse course is recognised by the GDC before you enrol. If it doesn't clearly state anywhere on the course description page, or that the qualification is awarded by the NEBDN then contact the course provider for clarification.
The advantage of studying dental nursing online is that you can start studying right away and complete the dental nurse course as quickly as you want to.
This is a big advantage over a traditional setting with set term dates. Especially if you want to change careers sooner rather than later.
It's worth noting that some dental practices will want 1-2 years of experience in addition to qualification before they'll take you on as a fully qualified dental nurse.
The other option is a level 3 apprenticeship in dental nursing. This allows you to gain a dental nursing qualification while working as a trainee dental nurse or dental nursing assistant. It will require you to carry out many of the duties of a dental nurse as you learn.
You will then have assignments to complete in the evening.
All dental nurses start as trainees. You do not need any formal qualifications to be a trainee dental nurse, just a willingness to learn.
How long will it take to Qualify?
This, of course, depends on the route you take into dental nursing and what your existing commitments are.
If you opt for gaining your dental nursing qualification through dedicated study, then the duration of your studies will vary.
In a traditional setting, the dental nurse course takes roughly a year to complete.
Online learning providers will give you a target examination date of approximately 9-12 months. This means you can qualify and move into your new role as a dental nurse in less than a year.
Studying online means you can start studying the same day you enrol and work your studies around your existing commitments. No classrooms, no timetables. You decide the pace and the way you learn.
This gives you the best return on time and investment as it will allow you to get into the new role relatively quickly.
A word of warning – whichever route you take, GDC registration requires passing exams and completing your RoE.
learndirect is one of the UK's leading distance learning providers. Enrolling on our courses provides instant access to your learning material so you can start studying immediately. You will also have access to a dedicated tutor who will help you through the process.
Click below to enrol on our NEBDN-certified and GDC-approved, National Diploma in Dental Nursing. Places are limited so don't delay.