In today's fast-paced world, people are becoming more and more conscious about their health and fitness with an estimated 15% of the UK population now a member of a gym – that's almost 10 million people. As a result, the demand for Personal Trainers has increased significantly over the past few years with many looking for professional support to help them smash their health and fitness targets.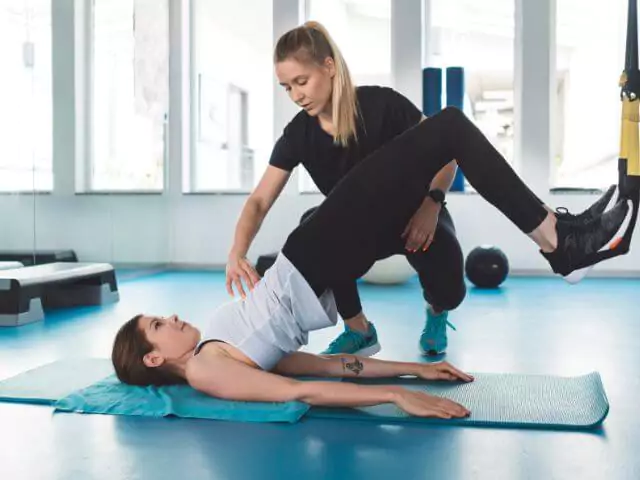 What Is A Personal Trainer?
A Personal Trainer is a certified fitness professional who is qualified to a minimum of Level 3 standard. They use their expertise to guide and motivate individuals to achieve their fitness goals, whether it be losing weight, building muscle, toning or improving overall fitness.
The role of a Personal Trainer is significant as they are responsible for designing and delivering bespoke training plans for their clients based on their individual fitness goals and physical capabilities. Their experience and knowledge of the fitness industry allow them to help their clients to overcome challenges and achieve their potential through motivation, support, and expertise. Personal Trainers also provide advice on proper form and technique to ensure that their clients remain safe and get the most out of each exercise.
How To Become A Personal Trainer In The UK
Becoming a PT is an exciting, rewarding, and active career path, but it can be overwhelming trying to work out how and where to start.
The first step to take on your journey to become a Personal Trainer is to get qualified. In the UK, to become a Personal Trainer, you need to be at least Level 3 qualified. This means that you need to obtain a certification that meets the national standard for personal training qualifications.
There are many courses available online that provide the necessary training to become a Level 3 qualified Personal Trainer such as learndirect's Level 2/3 Gym Instructing and Personal Training Practitioner (RQF) which encompasses both the Level 2 and Level 3 requirements, ensuring that upon completion of the course, you are ready to hit the ground running.
To achieve Level 3 Personal Trainer status, you need to have a solid understanding of anatomy and physiology, exercise planning, and nutrition. You also need the skills to perform fitness assessments, create and deliver exercise programmes and provide advice on healthy eating habits. The work required to achieve this qualification will be challenging, but nothing worth having is ever easy to achieve, and the prize for your hard work is a career doing something you love.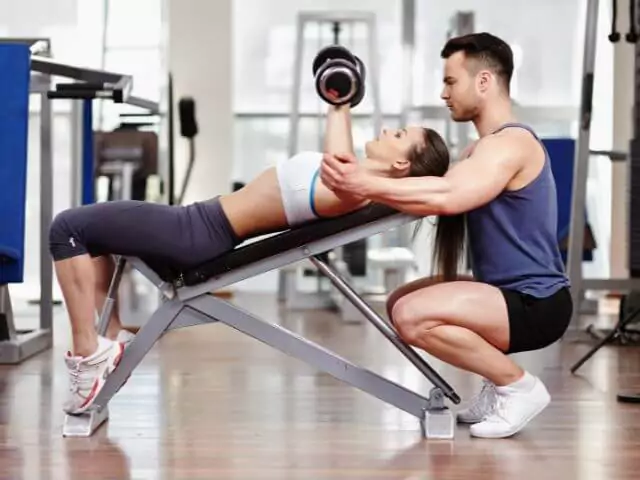 Here are the top 5 tips to get qualified quickly and start your career as a Personal Trainer:
Choose A Reputable Online Course Provider
This is crucial for those who want to pursue a career in the fitness industry or simply expand their knowledge and skills in personal training.
When choosing your course provider, it's important to consider a number of factors such as the providers:
Experience and whether the people training you can provide the level of support you need to optimise your study and gain your qualifications quickly.
Reputation. Are the people supporting you through your learning respected throughout both the online learning industry and the fitness industry?
Reviews: What do other learners say about studying with them and what were their experiences? Researching the company you'll choose will provide you with some really valuable insight into the quality of training you will receive and what type of experience you can expect as a learner.
Course Content. Are the modules you'll cover as part of your course up to date and accurate, and are they constructed in a way that will allow you to consume and retain the information easily?
Study Consistently
Dedicate as much time as possible to your studies. Studies show that consistent studying helps to reinforce important concepts and make them easier to remember. It also improves your critical thinking and problem-solving skills, which are essential to a career in fitness and wellness.
Additionally, studying as often as you can helps you identify areas where you may need some additional focus or support with. With dedicated and consistent studying, you can learn new skills and training techniques quickly, which will ultimately help you achieve your career goals faster.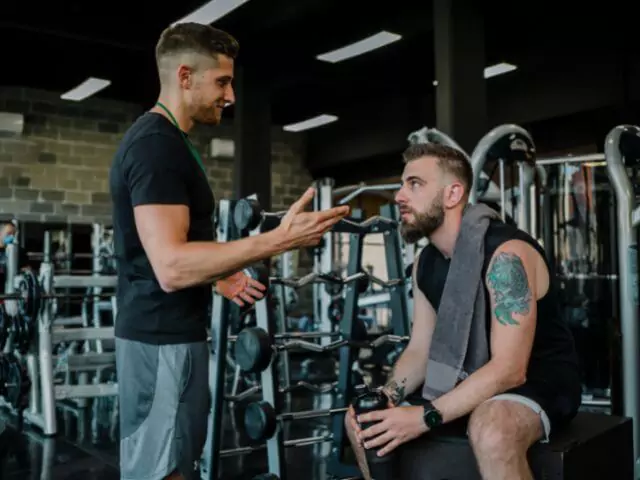 Stay Motivated

 
When you remain motivated, you are more likely to put in the necessary time and effort to excel in your learning. It can even help you organise and manage your time effectively, enabling you to balance your academic workload with other responsibilities. What's more, it can boost your confidence, help you set and achieve goals, and ultimately lead to a sense of accomplishment and satisfaction.
Practice What You Learn
Practising newly acquired skills is crucial for personal growth and development and helps individuals to improve their talents. Regular practice of new skills can even lead to increased retention of information. When we practice a new skill repeatedly, we are creating new neural pathways in our brains. By incorporating regular practice into our daily routine, we can enhance our ability to learn and remember, leading to long-term benefits in our personal and professional lives.
Network
Networking is a crucial component when it comes to developing new skills. By building connections with individuals who possess the expertise you seek, you can gain valuable insights and knowledge from their experiences. Networking can help you discover new opportunities, such as job openings or projects that allow you to put your newly acquired skills to the test.
Additionally, networking allows you to establish a support system of like-minded individuals who can offer advice, support, and encouragement as you navigate the process of learning and developing new skills. Building a strong network can also lead to collaborations and partnerships that can help you achieve your career goals. Overall, networking provides an excellent platform for gaining new knowledge and experience, as well as opening doors to exciting opportunities.
Summary
If you're wondering how to become a Personal Trainer, studying online in your spare time is a great way to turn your passion for fitness into a rewarding career. With the right course provider and a lot of hard work and dedication, you can become a Level 3 qualified Personal Trainer in no time. Some excellent entry-level course options include:
Level 2/3 Gym Instructing and Personal Training Practitioner (RQF)
Level 3 Personal Trainer Online Specialist (RQF)
Level 3 Personal Trainer Nutrition Specialist (RQF)
The above courses are 100% online and will allow you to study at your own pace and in your own time giving you the ability to take full control of how quickly you get qualified. The course materials are designed to be fun, engaging, and easy to follow, and you'll also remain supported throughout your training by some of the best in the business.
learndirect's partnership with LEAP Academy means you will be guided throughout your course by successful and active PTs who are setting the standard in the fitness industry. These course guides inspire millions of people across their highly successful social media channels and are respected throughout the world of health and fitness.
Get started on your fitness journey and speak with one of our Course Advisors today, who will be happy to answer any questions you might have.