Do you love hitting the gym in your spare time? Would you like to turn this passion into a career? Well, you can certainly do that by studying a Level 3 Personal Trainer course. With this qualification, you will be able to work as a qualified Personal Trainer, helping clients set and achieve their fitness goals. 
Many people who frequent gyms get stuck in their own routines without much direction, but you can help change this. By becoming a Personal Trainer, you can guide individuals towards fitness targets that are suitable for their goals and progression. With your help, clients can see visible changes, knowing that their hard work is paying off. 
If you have the desire to become this inspirational figure for gymgoers, then continue reading to discover the best Personal Trainer courses. Not only will you learn how long a Level 3 Personal Trainer course takes, but also the earning potential that comes with this fun and exciting role.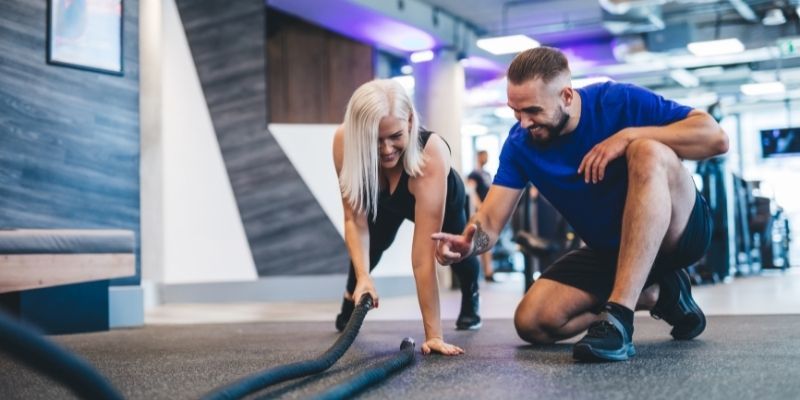 What Does a Personal Trainer Do? 
Before you begin your journey to becoming a Personal Trainer and enrolling on an online Personal Trainer course, UK learners should become familiar with the responsibilities of this role. Essentially, a Personal Trainer is responsible for providing clients with exercises and fitness routines that will help their clients achieve fitness targets. 
For example, some clients may want to drop a dress size or lose weight in a certain area of their body, while others may need help strengthening muscle after recovering from an injury. Whatever the purpose of hiring a Personal Trainer, you will be responsible for providing support and motivation, as well as devising personalised workouts. 
The responsibilities involved in this role include: 
Leading workout sessions, either one-to-one or in a group 
Creating exercise plans that are tailored to each client 
Monitoring the progress of your clients 
Staying up to date with personal training techniques 
Building positive relationships with clients 
Using motivational tactics to keep clients engaged and on target 
Keeping records of client sessions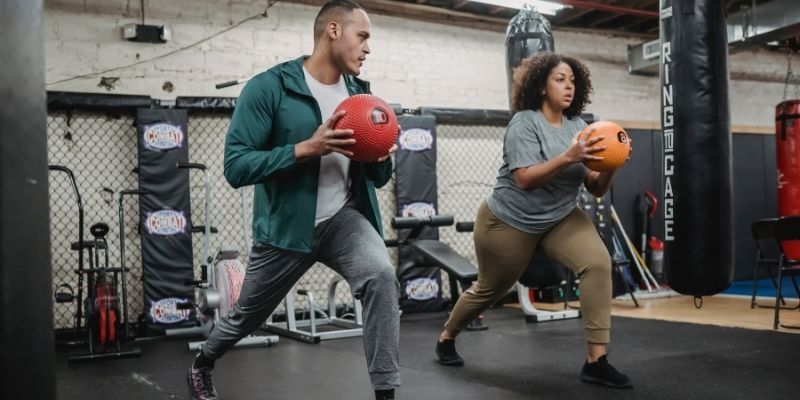 What Courses Do I Need to Become a Personal Trainer? 
To work professionally in a gym or as a self-employed Personal Trainer, you should be qualified at Level 3, and with the help of learndirect and LEAP Academy, you can achieve this. Our online Personal Trainer course consists of a range of modules that will get you prepared for a job in this role. 
If your goal is to become a Personal Trainer that delivers personalised workout plans to clients, then enrol on the Gym Instructing and Personal Training Practitioner Level 3 Diploma (RQF). This online Personal Trainer course will give you a qualification that enables you to work in a gym, fitness studio, or club. 
Alternatively, you could use the business acumen you gain from the course to set up your own personal training business. What makes this online Personal Trainer course that much better than other courses out there is that it combines the Level 2 Gym Instructing Certificate and Level 3 Personal Training Diploma. This means that you can fast-track your way to becoming a Personal Trainer if you have no experience. 
On the other hand, if you are already a qualified Level 2 Gym Instructor, you will be able to complete the early modules with ease and take the next step in becoming a Personal Trainer. The accredited course is delivered online through a mixture of interactive quizzes, written materials, and more than 100 course videos. You will have everything you need to achieve your qualification! 
During the course, you will explore a range of topics, including the following: 
Anatomy and Physiology for Exercise 
Applied Anatomy and Physiology 
Nutrition for Physical Activity 
Client Consultations and Lifestyle Management 
Planning and Delivering Gym Programmes 
Planning and Delivering Personal Training Programmes 
Maximising the Customer Experience in the Exercise Environment 
Business Acumen for Personal Trainers 
Some of the units included in your online Personal Trainer course will be assessed by a multiple-choice theory exam, while others will be assessed through written assignments, video submissions, programme cards, and reflection documents. 
How Long is a Personal Trainer Course? 
It will only take you a matter of weeks to complete this Level 3 Personal Trainer course as it is set at 396 guided learning hours. The reality, though, is that you can complete our online Personal Trainer course at your own pace and in your own time! 
You have the freedom to learn when you want, so if you have existing commitments, such as working full-time or looking after children, you can tailor your study schedule around this. No matter where you're at in your life, you can transform your career path by gaining the qualifications you need through online learning. 
How Much Does a Personal Trainer Earn? 
There is no set figure when it comes to salary for personal trainers, it is all dependent on the individual's experience and their qualifications. In general, a professional that is starting out in their career will likely earn around £15,000 per year, while an experienced Personal Trainer could pocket up to £60,000 per year. 
It is important to note that if you get qualified at Level 3, you are likely to earn a higher salary than if you stayed at Level 2 qualification status.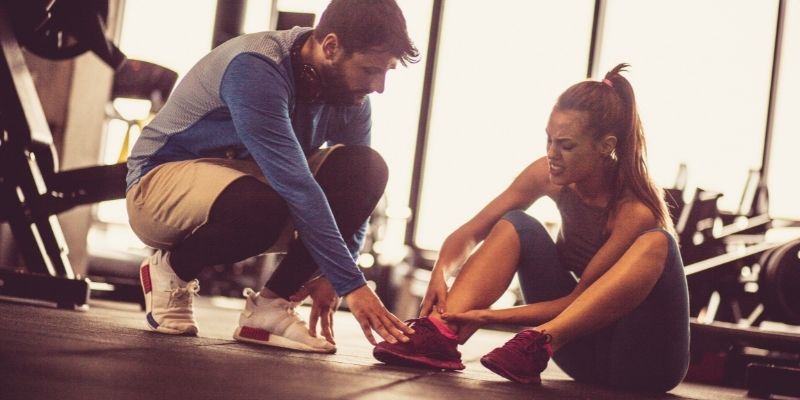 Is it Worth Becoming a Personal Trainer? 
There is the potential to earn an impressive salary if you become an experienced Personal Trainer in this field, but the benefits of working in this role extend to more than financial. Reaching fitness targets is difficult to do alone, and as a Personal Trainer, you will be qualified to help so many achieve the end results they are looking for. 
The importance of health and fitness cannot be understated, and you can become a voice to help others live a balanced and healthy lifestyle. Plus, once you have qualified through your Level 3 Personal Trainer course, you can extend your skillset by enrolling on the Advanced Sports Nutrition Level 4 Certificate (RQF). Having this qualification will enable you to create personal nutrition plans for your clients. 
Enrol Today! 
If you are keen to kickstart a career as a Personal Trainer, then we can get you qualified! Our Level 3 Personal Trainer course will enable you to work professionally in this role. To find out more information about the best Personal Trainer courses around, give one of our Course Executives a call on 01202 006 464 or reach out to us online. You can also explore our range of accredited courses by clicking below.