Having a passion for wildlife animals doesn't have to be limited to a personal interest or a hobby, you can carve out a rewarding career for yourself. By transforming your love of animals into a career, you will not only experience job fulfilment, but you can also play a role in the world's conservation efforts. 
Out of all of the wildlife animals on our planet, among the most magnificent and majestic are elephants. This intelligent species has so much to offer, and the study of elephants has allowed us to protect and preserve their natural habitats, allowing them to thrive. If you are wondering about the different types of jobs that work with elephants and how you can make a career out of your passion, continue reading. 
The Importance of Elephants to the Animal Kingdom 
We all know the grand presence that elephants possess, whether we have been lucky to see them up close or through photos, media, and digital platforms. Even those who do not possess much in-depth knowledge about elephants will know that they are an incredibly intelligent species. 
Through the study of elephants, you can delve into the characteristics and behaviours of the animals, how they have evolved, and their biological makeup. As a keystone species, elephants help to maintain an ecosystem's biodiversity, which refers to the various types of life in one area. This extends to more than the animals; it also includes the plants, fungi, and even the microorganisms that nature produces. 
Essentially, the biodiversity of an ecosystem is every living thing that is in it. With that in mind, the role of elephants is integral. In fact, you can consider them as engineers! Elephants are able to create pathways in dense forested areas with their strength, allowing for other animals to pass through.  
The sizeable footprints left encourage the creation of microecosystems, which are smaller systems made up of multiple species. For example, if water fills an elephant's footprint, tadpoles and other organisms can live and grow. They also provide the following: 
Water – Elephants use their tusks to dig for water as part of their survival in dry environments, but this method also provides water for other animals 
Plant growth – After eating vegetation, elephants leave gaps which allows for plants to grow and small animals to pass through 
Cultural significance – Due to their high level of intelligence, they have earned respect across Africa and Asia, cementing themselves as part of the culture 
Funding opportunities – Given the global interest in elephants, they are one of many wildlife animals that attracts funding for conservation efforts 
Through the study of elephants, you will be able to dig further into the importance of elephants and their vital presence in the animal kingdom.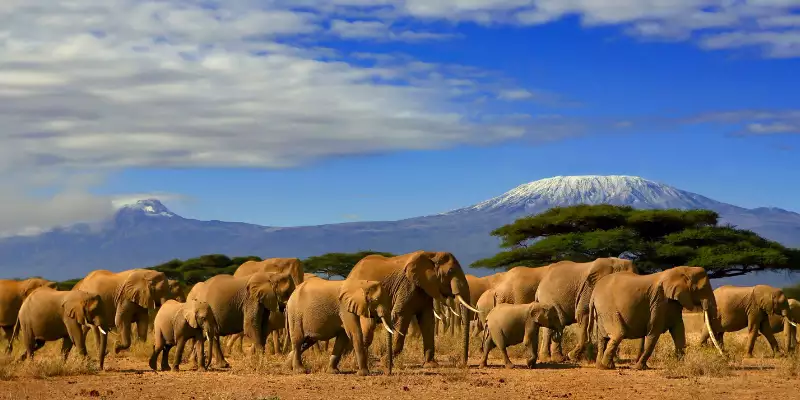 What is the Study of Elephants Called? 
If you are considering pursuing jobs with elephants, then you are probably asking yourself, 'what is the study of elephants called?' Well, there is no official term for this type of study. When you come across any academic courses related to elephants, they are generally referred to as Elephant Studies. 
How to Study Elephants 
If you are wondering how to study elephants, then you should consider enrolling on an accredited course with learndirect. The Elephant Studies Level 3 Award (RQF) delves into the evolution, biological, ecological, and behavioural development of the species. By undertaking this course, you will be able to explore the various conservation work that is ongoing to protect and preserve the habitats of elephants. 
Not only that, but you will also grasp a strong understanding of how elephants respond in captivity, and how you can play a significant role in caring for and promoting their welfare. As part of your course, you will cover the following units: 
Unit 1: Elephant Evolution, Biology, Ecology and Behaviour 
During this part of the course, you will learn about the following: 
How elephants have evolved over the years and understand the key principles of elephant biology 
The details of elephant ecology, which will give you a deeper understanding of the role elephants play in the ecosystem 
The various behaviours of elephants, such as feeding habits and how they react to certain situations 
Unit 2: Elephants in Captivity and Conservation 
After completing Unit 1 of your study of elephants, you will progress on to the following: 
Learn the key principles of looking after animals in captivity, ensuring that they remain as close to their natural habitats as possible 
Delve into the various health problems that are commonly associated with elephants in captivity 
Become familiar with behavioural problems that elephants tend to experience when in captivity 
With conservation being key, a significant part of your study of elephants includes learning the key principles of elephant conservation 
With no prior qualifications needed, you can enrol on the Elephant Studies Level 3 Award (RQF) instantly, as long as you are aged 16 or older. You have 2 years to complete the course with learndirect, but on average, most students gain their qualification in 9-12 months. 
One of the many great things about this course is that you can embark on the study of elephants without having to take exams! You will be assessed through internal online assessments, which will be issued at the end of each unit. Our qualified animal tutors will assess the assignments and provide feedback.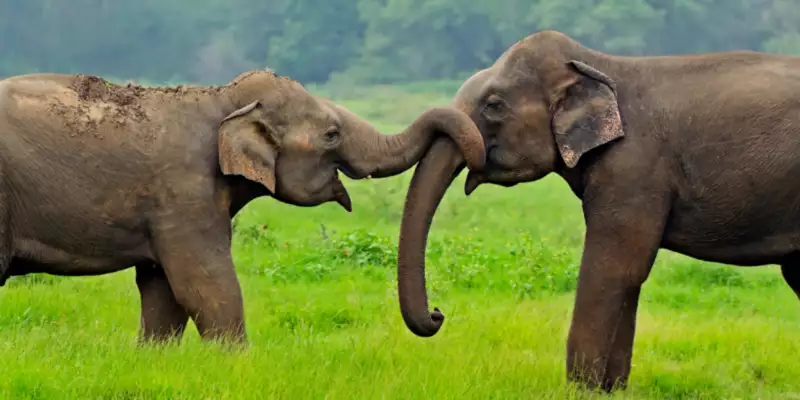 Career Prospects 
We have already explained how to study elephants, but once you have obtained your accredited qualification, you will be wondering what you can do with it from a career standpoint. With this level of knowledge, you will be an attractive candidate for various jobs with elephants.  
For example, if you want to work closely with elephants in a zoo, then a prospective employer will likely be impressed with your desire to obtain specialist knowledge. The study of elephants can lead to numerous job roles, including the following: 
Zookeeper 
Conservation Officer 
Wildlife Biologist 
Please note that for many jobs with elephants, including some in the list above, you will need to obtain additional qualifications. 
There is no doubt that the study of elephants can result in a rewarding career, but you may also want to study the Elephant Studies Level 3 Award (RQF) for your own personal interest. By embarking on this course, you will learn everything you need to know about your favourite animal!  
If wildlife is a passion of yours, then you may also want to consider studying other wildlife courses, including the following: 
Enjoy Flexible Study 
By enrolling on the Elephant Studies Level 3 Award (RQF), you will have complete freedom over when and where you study. This is because your accredited course is completed online through various assessments, and you will have 24/7 access to all of your course materials through the duration of your study of elephants. 
learndirect is the UK's leading online learning provider, helping more than 4 million students achieve their desired qualifications and transform their careers. Whether you work full-time, have children to look after, or other commitments, you can study around your existing priorities.  
Long gone are the days when you were confined to a classroom! This level of freedom means that you can transform your passion into a career at any stage of your life. 
Get Started Today! 
To begin your learning journey, enrol today and get instant access to everything you need! If you have any queries regarding your course or you want more details about how to study elephants, speak to one of our Course Advisors by calling 01202 006 464. Alternatively, click below to find out more! 
You can also keep track of all animal awareness days and events with our FREE calendar! Download it here.