In today's world, we use digital software on a daily basis, in both professional and personal settings. The globe has become reliant on technology, so if you are considering a career in information technology, then there will always be career options for you. Computer science in particular is a facet of the industry that can lead to a range of professions. 
Studying a computer science course will put you on a path to achieving a rewarding career that has the potential to be very well-paid. Below, we have explained what computer science is, highlighted what computer science online course you should consider taking, and the career options that will be at your fingertips once you have qualified.   
What is Computer Science? 
Computer science is a subject that involves designing, problem-solving, and developing. A qualified computer scientist will be responsible for designing new software, developing new and different ways to use technology, and solving problems related to computing.  
If you want to pursue computer science jobs, you will need to have a strong understanding of computational thinking, which refers to the way in which you look at a problem. The purpose is to identify an issue and consider how a computer can solve this problem. The process of computational thinking is to analyse a problem and plan the solutions. 
In practice, professionals who use computational thinking try to find the most efficient solution, and there are a number of steps they will take to solve the issue. If you are a natural problem solver who has a strong interest in technology, then studying a computer science course will benefit your career prospects long-term. It will open a realm of possibilities for you! 
What Courses Should I Take for Computer Science? 
A computer science degree is the best way to progress in this sector. This level of computer science course is highly desirable for anyone looking to work in technology professionally. To gain a spot at university, you will need to have certain prior qualifications, including the following: 
GCSEs at grades C/4 or above or equivalent (some universities may require grades in specific subjects) 
A-levels or Level 3 equivalent 
If you are starting from scratch and do not already possess the above qualifications, you can study for GCSEs and A-levels with learndirect, the UK's leading online learning provider. If you would like to gain foundational knowledge of computer science through a computer science online course, then consider an Access to Higher Education Diploma. 
This Level 3 qualification is widely regarded as the equivalent to 3 A Levels, and most universities accept Access to HE Diplomas as part of their entry requirements. However, we advise that you check with your chosen university before applying.  
The purpose of an Access course is to prepare you for degree-level study, and by focusing on the subject matter, you will have a strong knowledge before you even begin your computer science course at university. 
With learndirect, you can study online, at your own pace and in your own time. Rather than be restricted by classroom learning, you will have the freedom to study around your existing commitments.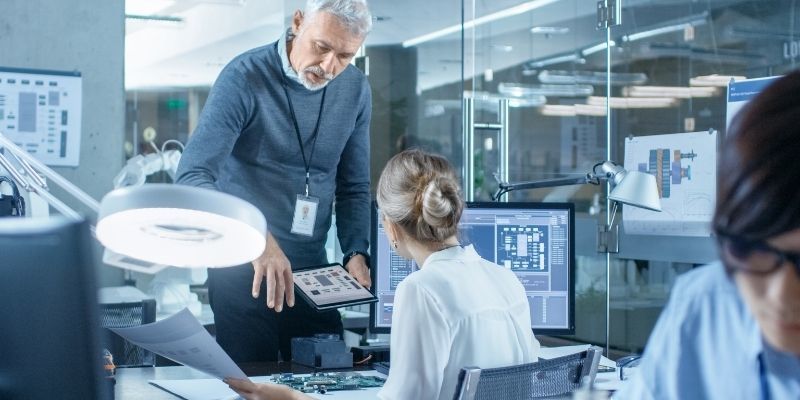 What is in Computer Science Course? 
If you are going down the route of Access to Higher Education Diplomas, then you have two options with learndirect, of which we have outlined below: 
Access to Higher Education Diploma (Computer Science and Maths) 
Mathematics is an essential part of computer science, and if you are looking to study computer science courses online, then the Access to Higher Education Diploma (Computer Science and Maths) is ideal. 
Our computer science online course covers a range of mathematical practices, including trigonometry, algebra, and calculus, all of which will help you understand the practical elements of computers. Having a natural flair for numbers is beneficial, but by studying this Maths-centric computer science course, you will be able to develop your knowledge and skills. 
The course is made up of a range of modules, some of which are focused on academic writing skills that will help with university preparation. You will delve into advanced mathematics, as well as the principles of computing, cyber security, data analysis, web design, and much more. 
Access to Higher Education Diploma (Computer Science) 
This computer science online course is not dominated by mathematical practices but is more focused on the overall properties and principles of computer science. If you opt to study the Access to Higher Education Diploma (Computer Science), you will touch on advanced mathematics, but will also delve into data analytics, cyber security, and web design. 
The modules of this computer science course are the same in name as the Computer Science and Mathematics course, but they differ slightly in content. There will be fewer mathematics units and you will focus more on creative computing and data analysis. 
How Do You Achieve the Diploma? 
Unlike traditional learning, studying computer science courses online with learndirect means that you will not have to undergo classroom study or have exams. Instead, you will be assessed through a series of assignments based on the units you learn. 
Your assessments will be marked by an experienced tutor, and you will be given constructive feedback to help you progress through the course. Upon successful completion of your computer science course, you will be issued with an accredited Level 3 Diploma, the perfect preparation for university.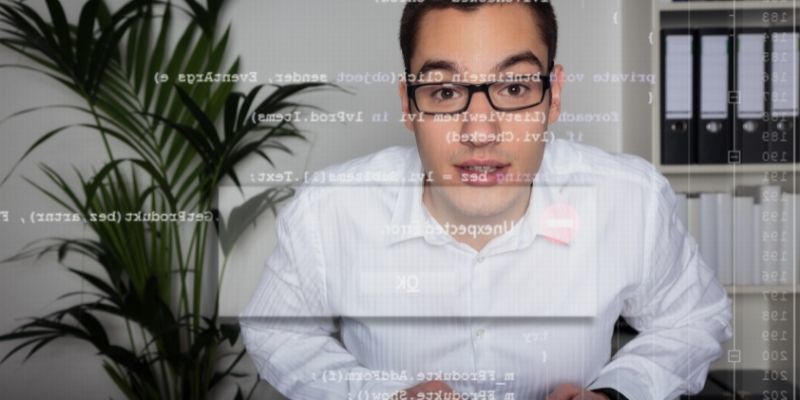 Your Career Options 
A degree in computer science will provide you with excellent preparation for the working world. There are various opportunities that will be open to you once you have gained the qualifications that evidence your skills in the technology sphere. 
From IT management and communications to software engineering and game developing, there are various avenues you can take when it comes to computer science jobs. You may want to consider the following: 
Applications Developer 
Data Analyst 
Cyber Security Analyst 
Game Designer 
Game Developer 
Software Engineer 
Forensic Computer Analyst 
IT Consultant 
Your career options also include: 
Information Systems Manager 
Web Designer 
Database Administrator 
Systems Analyst 
UX Designer 
What is the Highest Paying Computer Job? 
One of the many benefits of studying a computer science course is that it can help you pursue a career that comes with high financial reward. According to job search site Indeed, the current highest salary for computer science-related jobs in the UK is around £72,000 per annum, with the role being a Software Architect. Other high paying roles in this sector include: 
Development Operations Engineer – average £65k pa 
Senior Software Engineer – average £58k pa 
Data Engineer – average £56k pa 
Full Stack Developer – average £51k pa 
Front End Developer – average £50k pa 
Data Scientist – average £49k pa 
Software Engineer – average £43 pa 
Developer – average £41k pa 
Enrol Today! 
If you have an analytical mind, a flair for numbers, are a keen problem solver, and have a passion for technology, a career in computing is the perfect route for you. With learndirect, you can gain accredited qualifications from regulated computer science online courses. This will allow you to push on and study a degree and eventually work towards a rewarding career. 
To find out more information about how we can help your career progression, speak to one of our Course Executives by calling 01202 006 464 or contact us online. You can also browse through your course options by clicking below.