Is Computer Science a Good Course for Career Prospects?
With technology becoming a pivotal part of our everyday existence, it is no surprise that jobs are in demand in this sector. Having a solid understanding and knowledge of computer technology is hugely beneficial as your expertise is not only necessary, but it could lead you towards a well-paid job.
Computer science covers a breadth of IT-related applications, from creating and developing animation to analysing data and stopping cyber security threats. If you have an analytical mind, are a natural problem solver, and feel passionate about all things digital, then computer science jobs could fit you perfectly.
Below, we have delved into the principles of computer science and explain why studying a computer science online course could be the best thing for your career.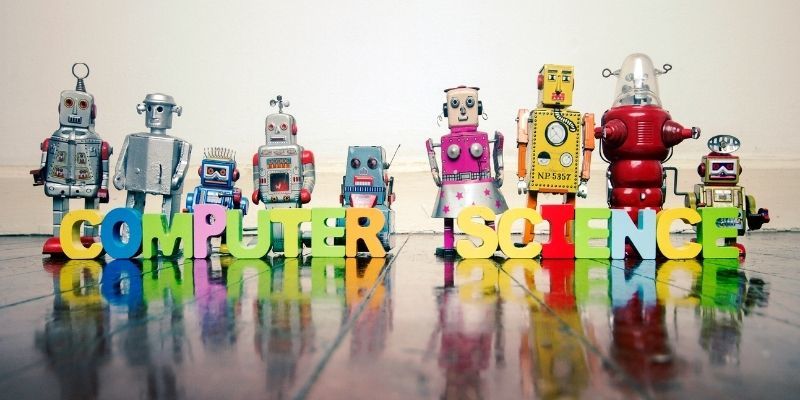 What is Computer Science?
Computer science cannot be defined in one term as it covers a wide range of computing processes and applications. The essential elements of computer science is to design, develop, and problem-solve. If you are confident that you have the capabilities to do all three, then you may find computer science jobs exciting and challenging.
Computational thinking is the approach you need to take when working in a computer science-related role. You will require a solid understanding of this way of thinking, which essentially consists of identifying a problem and how you can use computer technology to solve the problem. You will need to analyse the issue and plan the solutions.
Many computer science jobs require you to design new software and come up with new ways to use technology. You will also have to solve any computing problems that arise, so it is beneficial for you to gain essential knowledge and skills through computer science online courses.
What Jobs are Related to Computer Science?
To work professionally in the industry, you will most likely need to obtain a degree in computer science. Once you have achieved this high-level qualification, you will be able to evidence your abilities when applying for computer science jobs. It is important to note that the job market is vast as there are many roles that you can pursue with a computer science degree.
There is no doubt that computer science degree courses are beneficial for career prospects, especially as it can open the door to plenty of jobs, including:
Cyber Security Analyst
Application Analyst
Forensic Computer Analyst
Applications Developer
Database Administrator
Game Designer
Forensic Computer Analyst
Games Developer
You may also want to consider the following roles:
Information Systems Manager
Software Engineer
IT Consultant
Systems Analyst
Web Designer
UX Designer
Web Developer
To achieve any of the positions above, you will need to gain a certain level of expertise and knowledge. You can do this by studying regulated courses. With the help of learndirect, you can study your way towards a fulfilling career.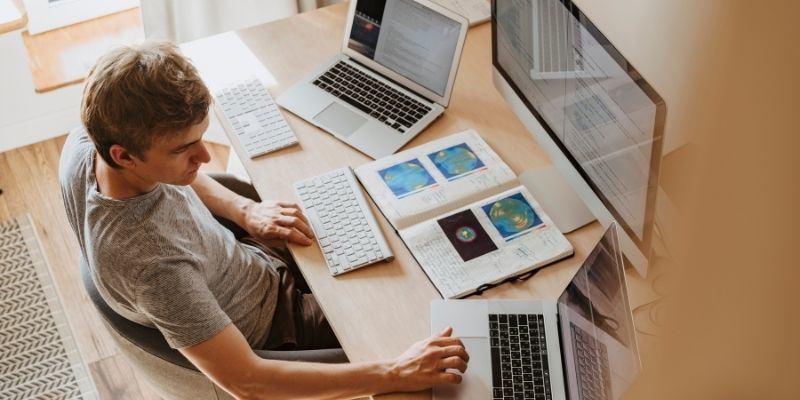 How to Become Qualified
If you want to pursue computer science jobs, then there are various steps that you can take. It is possible to achieve your career goals without a degree if you can demonstrate expert skill, but you are more likely to achieve the role you want with a computer science degree. To get to this stage, you will need the following qualifications:
GCSEs
If you want to study computer science degree courses, you will need to have a certain number of GCSEs at grade C/4 or above. Some universities specify the subjects they need as part of their entry requirements, so it is important to check with your chosen establishment.
If you do not currently possess these qualifications, you can study for nationally recognised GCSEs online with learndirect. Alternatively, you can study the Level 2 equivalent of GCSEs in the form of Functional Skills.
A Levels
Most universities require applicants to have at least two A Levels, and if you do not already have these qualifications, we have a range of A-level courses that you can study online. Again, the university you want to attend may specify the subjects for these qualifications. Keep in mind that you can also go down a different route by studying an Access to Higher Education Diploma.
What is an Access to Higher Education Diploma?
Equivalent to 3 A Levels, an Access to Higher Education Diploma can be used as part of the entry requirements for most universities. It is a Level 3 accredited qualification that prepares you for degree-level study. Not only will you gain foundational knowledge in computer science, but you will also be given tips on writing and study skills.
With learndirect, you have the option of enrolling on the following computer science online courses:
Access to Higher Education Diploma (Computer Science) – The modules covered during this computer science online course are the same as the above, but they do not go into as much detail regarding mathematics. Predominantly, you will learn about common core computing, research and reporting, as well as web design and essential skills
To achieve an Access to Higher Education Diploma, you need to complete a series of assignments, which will be based on each unit that you study. You require 60 credits in total to pass, with 45 taken from graded units and the remaining 15 from ungraded units, such as study skills.
One of the many great things about studying an Access to Higher Education Diploma with learndirect is that your course is taught entirely online. You won't be restricted by classrooms or term times, as you can study in your own time. You have two years to complete your chosen Access to HE Diploma, but most students complete it in 9-12 months on average.
Please note that you should check your chosen university's entry requirements before embarking on an Access to HE Diploma course.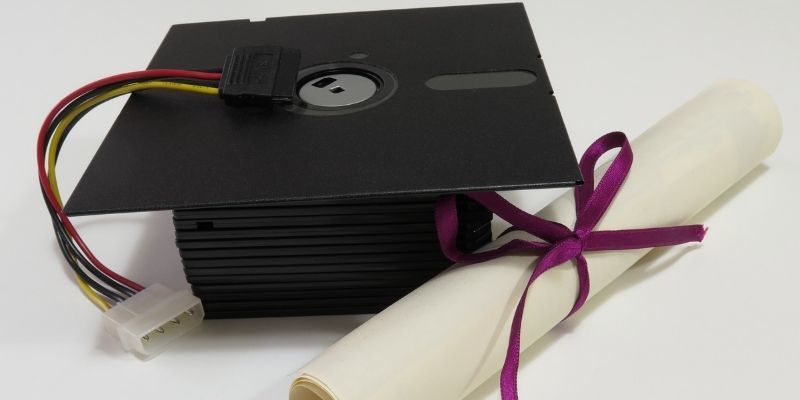 Degree and Masters
Computer science degree courses generally take around 4 years to complete. With this high-level qualification under your belt, you could apply for a range of computer science jobs, or you might want to continue with education.
Studying a masters in computer science will allow you to apply your theoretical knowledge to real-life situations. When entering the industry, you can prove to potential employers that you have hands-on experience. However, it is not necessary for you to take this step.
Enrol Today!
If you are keen to work in the computing industry, then studying a computer science online course will help you achieve this. Tap into your analytical nature, your problem-solving skills, and your love of technology to create a rewarding career for yourself!
Not only will you get to work in a role that excites you, but you could also end up earning a high salary. In fact, some jobs warrant a yearly salary upwards of £70,000. If you would like to find out more information about the courses we deliver at learndirect, speak to one of our Course Executives by calling 01202 006 464. You can also reach us by contacting our team online.