Get Free Employability Skills
Employability skills are the competencies employers are looking for in candidates, that evidence their ability to do the job at hand and help their business progress to meet its goals. These typically include the ability to communicate with others using effective English, as well as the use of basic Maths skills.
Register your interest now for more information.
Register Your Interest
If you don't have confidence in these areas and are concerned that your lack of understanding will hamper your job hunt, then we can help. Here at learndirect, we offer a free English course and free Maths course, designed to enhance your skillset with the knowledge and abilities employers are looking for in their next hire.
With our free English and Maths courses, you can get yourself to a level that is ready to pursue job opportunities that come your way.
Our Free English and Free Maths Course Will Boost Your Employability
When we enter the job market, we look for roles that meet our career ambitions and suit our skillset. While different jobs require different attributes, having a solid grasp of English and Maths is generally a must-have for all types of roles. This is because we use these skills on a daily basis.
For example, English gives you strong communication skills, which will help you interact with colleagues and clients, if you work in a customer-facing role. Not only that, but you will be able to write emails confidently and keep records of your work with ease.
When it comes to daily mathematical skills in a job, you may have to sort out shift patterns or handle money at a till. By understanding basic Maths, you will have the confidence to complete these tasks.
Our free English course and free Maths course will give you the employability skills you need to tackle the job market.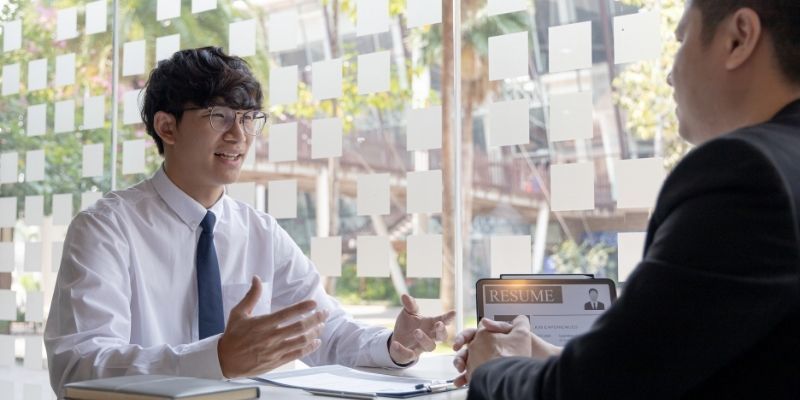 What Will You Learn?
Below, we have provided a breakdown of the units included in our free English online course and free Maths online course, so you can get an idea of what is covered during your free studies.
Free English Course - Unit
Introduction to Level 1 English Fundamentals
Level 1 Reading Fundamentals
Level 1 Writing Fundamentals
Level 1 Speaking, Listening and Communicating Fundamentals
Free Maths Course - Unit
Introduction to Level 1 Maths Fundamentals
Level 1 Number Fundamentals
Level 1 Measure, Shape and Space Fundamentals
Level 1 Handling Data Fundamentals
Key Features:
Written by industry professionals – Both our free English course and free Maths course are written by industry experts who boast decades of experience in this field;
Online lessons – Every lesson is delivered online as opposed to in a classroom, and you have the freedom to complete each one at your own pace and in your own time
100% Free and 100% Online
One of the overriding benefits of enrolling on our free English and free Maths courses is that you won't have to pay a single penny to study them! Essentially, you will be getting free education that will prepare you for future learning and future jobs.
As well as being 100% free, our English and Maths courses are delivered entirely online, so you won't have to deal with the restrictions that come from in-person classroom learning. Instead, you will benefit from:
Flexible learning – With our free English course and free Maths course being online, you can choose when and where you study! Whether you want to commit an entire evening to your studies or just two hours a day, you have the freedom to choose. All you need is a computer, laptop, or tablet, and a stable internet connection
Online platform – We boast an industry-leading student online portal that contains your lessons and all the information you need to successfully complete your free English course and free Maths course
To start benefitting from these fantastic features, register your interest now!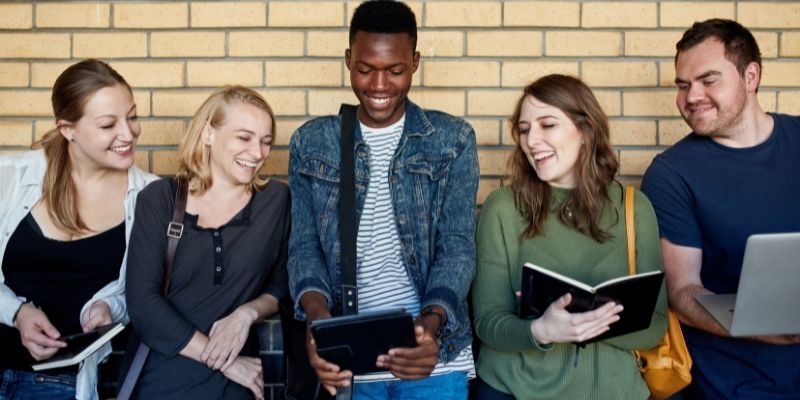 Perfect Preparation for Functional Skills Courses
Many employers look for candidates that have Level 2 qualifications in English and Maths. These can be GCSEs or Functional Skills, with the latter providing you with everyday skills as opposed to academic ones.
By enrolling on our free English course and free Maths course, you will enhance your existing skillset while also giving you the confidence and preparation to take on Functional Skills English Level 2 and Functional Skills Maths Level 2.
Having these qualifications has the potential to boost your employability and your academic career. In fact, Functional Skills can lead to:
University – If the career of your dreams requires a degree, then studying Functional Skills English and Functional Skills Maths can help you get into your chosen establishment. Most universities require Level 2 qualifications in these subjects, with many accepting Functional Skills, but please check their entry requirements
Employment – Many businesses request that their employees have basic English and Maths skills, which you will gain by enrolling on our free English and free Maths courses
Benefit from Free English and Free Maths Courses Today!
To improve your employability and boost your career prospects, you need to start with the basics! We can help by offering you a free English course and a free Maths course, both of which will benefit you on a personal and professional level.
Start taking control of your future by enrolling on our free English and Maths courses. Simply speak to a Course Executive on 01202 025 431., contact our team online or discover more about our course options below.