Funding options
Fully funded
Free life skills course
Free life skills course
Life Skills:
Here at learndirect we know that learning isn't just about getting a qualification or a new job. Sometimes you need new skills to help in life too.
So we've put together a fantastic free set of courses that are fun and engaging with interactive learning and quizzes and will give you help and advice in lots of other areas of your life.
Learn how to
Keep safe in your home
Plan and prepare to cook a meal for your friends
Engage with your community
Fit everything in to your hectic life
Complete complicated forms
Short courses
---

Safe as Houses

This course will help you see the different hazards in your home and help you make your home safer. You'll explore the Fitzgerald family home and move around different areas inside and out, spotting potential hazards and meeting different characters.

By the end you will be able to:

Understand the various dangers that can be found in your home
Recognise potential dangers in the future
Make your house safe from fire and safe for children
Know how to respond to some dangerous situations

---

Ready to Cook

Have you ever wanted to have a few friends over for dinner, but not known where to start?

Ready to Cook will give you everything you need to impress your friends and family with your cooking skills. The course is in the style of a TV game show where contestants take part to plan, prepare and present a meal. A game show host explains the challenges and three judges are on hand to pass comment on each contestant's skills and offer advice as to how they can improve.

When you have completed this course you will be able to:

Prepare, plan, and cook a meal
Know how to organise yourself in the kitchen
Know how to organise a dinner party

---

Your Place Your Community

In this course, Gareth takes you through a month in his life and his successes as he attempts to re-engage with other people in his community after a period of illness.

The course is in the style of a video diary and has a fun interactive game, Up the Aisles, to test what you've learned in the tasks.

By the end of the course you will be able to:

Understand that social interaction depends on social customs and values
Appreciate the importance of effective communication in communal life
Understand the value of reviewing your own attitudes

---

Not Enough Hours

Do you ever feel like there isn't enough time in the day to get everything done?

Then 'Not Enough Hours' could be the right course for you!

This course will help you to:

Understand how to work with others to complete a task
Know how to prioritise tasks
Manage your time in the best way possible
Plan out your entire day

---

Get Informed

Do you have trouble filling in forms?

In this course, you'll look at some real application forms and learn about the most common mistakes made on them. We'll help you find the best way to get prepared before filling in complicated forms and show you how to keep your personal information organised.

With this course you will be able to:

Fill in various different types of form
See how other people have experiences like your own
Understand the cost of filling in a form wrong
Organise your personal information when filling in forms
Brush up your life skills and see if it helps make life a bit easier, less stressful and more fun, these short courses are all free for you from learndirect!
Our recommended browser for these courses is Google Chrome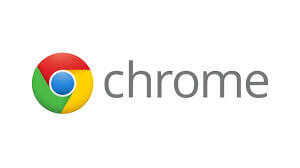 ---
Request a call back
Request a call back from our Levy Management Team for advice and guidance on your organisation's Apprenticeship Levy strategy.