Canine Care, Behaviour & Welfare Level 3 Diploma (RQF)
Overview
Key Points
Learn the essentials of canine care
Confidently be able to apply the knowledge gained to real-life scenarios
Develop or enhance existing skills in canine care, behaviour and welfare
Complete the course within 6 months
Gain a nationally recognised RQF qualification
Benefit from flexible online learning
Overview
The Canine Care, Behaviour and Welfare Level 3 Diploma has been developed by animal care professionals. Designed in collaboration with employers within the canine care sector, this course is perfect for those seeking employment in the canine care profession.
The knowledge you gain will allow you to explore opportunities in animal welfare, charities, the pet care sector or a behaviourist role in a veterinary practice.
You will gain a wealth of knowledge on canine care, exploring behaviours, training and legislation, all designed to help you start your new career.
Your passion for animals paired with the knowledge gained from this course can lead you to an exciting new profession.
Getting Started
learndirect is one of the UK's leading online course providers. This Canine Care, Behaviour & Welfare Level 3 Diploma (RQF) is regulated by the Office of Qualifications and Examinations Regulation (Ofqual). So you can be confident that the material is relevant and meets Animal Activities Licensing (AAL) Higher Standard requirements.
Our online courses give you the flexibility to engage with your studies whenever suits you best.
The benefit of online learning is you can plan your studies around your existing commitments. So, you're able to progress with your learning in a way that works for you, without the stressful balancing act.
You'll gain essential knowledge regarding canine care, allowing you to work towards a fulfilling new career. With no classes to attend or timetable to stick to, you're in control of the pace and place of your learning.
What's more, we have dedicated and experienced online tutors to support you throughout your course. As well as all the material being readily available as soon as you enrol so you're able to start right away.
All your course copy is engaging and related to real-life scenarios. So, you can gain real-life experience in preparation for a career in canine care.
Modules
This course consists of 7 units.
Unit 1: Canine Law
On completion of this unit you will:
Learn current legislation surrounding dogs
Understand how laws can impact dog ownership and care
Study the implications of the Dangerous Dogs Act 1991
Familiarise yourself with the Animal Welfare Act 2006
Learn about the new Animal Activity Licensing legislation 2018
Unit 2: Canine Evolution
On completion of this unit you will:
Explore the role of evolution within canines
Learn about the origin of the Canis Familiaris
Study natural canine social behaviour
Examine breed traits and characteristics
Unit 3: Canine Handling and Transportation
On completion of this unit you will:
Learn about the essential PPE required when working with canines
Study the principles of safe, controlled and force-free handling
Describe a range of techniques for dog walking
Learn how to approach dogs in many different situations
Identify correct equipment for catching and containing stray dogs
Unit 4: Canine Learning Theories
On completion of this unit you will:
Understand the concept of canine dominance
Learn the theories of canine training
Explore force-free behaviour improvement solutions
Study punishment in canine training
Unit 5: Canine Behaviour
On completion of this unit you will:
Understand canine body language
Explore common canine behavioural issues
Learn the signs and causation for stress and aggression in canines
Unit 6: Canine Care
On completion of this unit you will:
Learn basic canine first aid
Understand canine grooming techniques
Study positive stewardship
Explore the whelping process
Identify the development stages for puppies
Unit 7: Care of Canines in Kennels, Day Care and Home Boarding
On completion of this unit you will:
Understand the causes, transmission and prevention of canine disease in kennel and canine care settings.
Understand safe kennel entry and exit management
Learn the importance of environmental enrichment in kennels, day care and home boarding settings
Identify and recognise safe kennel play
Study how to safely manage canines in home or day care environment
Requirements
If you have a genuine interest in canine care and a desire to start a fulfilling new career, then no previous experience or qualifications are needed.
Assessment
When studying your Canine Care, Behaviour and Welfare Level 3 Diploma you'll be assessed internally by our qualified experts. You'll need to provide a portfolio of evidence upon completion of each unit.
Once you have successfully completed all your assessments you will receive your certificate of completion alongside your qualification.
When are you assessed?
As you're in control of the way in which you learn, you're also in charge of when you hand in your assignments. This enables you to take as long as you need to thoroughly understand the unit before completing any assignments.
Qualifications
Open College Network West Midlands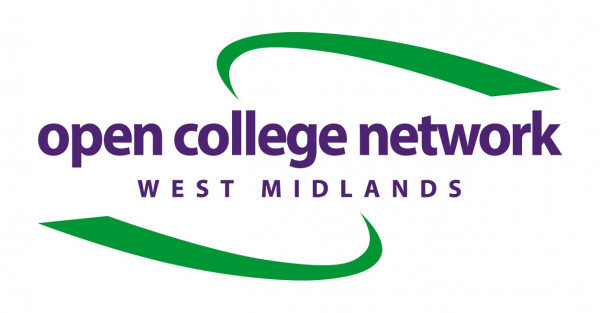 Upon successful completion of this course, you will be awarded the Canine Care, Behaviour and Welfare Level 3 Diploma (Qualification Number: 603/4610/3).
Open College Network West Midlands are a national Awarding Organisation, regulated by Ofqual, the Quality Assurance Agency for Higher Education (QAA) and Qualifications Wales, to develop and award nationally recognised qualifications.
Open College Network West Midlands work in partnership with employers, training providers, colleges, universities, schools and voluntary and community organisations to offer vocational credit-based qualifications, Access to Higher Education Diplomas and quality assured Customised Accreditation that enables learners gain employment or to progress into further learning and Higher Education. They also Quality Endorse organisations internal training and skills delivery.
Developing your career
Once you're qualified, you'll be able to seek employment in a range of canine care careers. Whether you want to work in the pet care sector or start your own dog walking business.
Take the first step towards a fulfilling new job role by completing this qualification.