Counselling Children and Adolescents
Counselling Children and Adolescents
You may think that counselling is the same for everyone, but for children and adolescents, the process is a little different. As young people develop, their minds constantly change, and this presents challenges to the usual counselling process. The techniques that would be suitable for an adult mind aren't the right fit for a young person, which means that a different approach is required to suit their needs and offer the best level of support. That's why dedicated child counsellors and specialists are needed, which is why this course exists: to help aspiring child counselling professionals develop the right skills for a rewarding career in youth counselling.
If you dream of having such a career or already work in mental health services but want to hone your skills and specialise, then this distance learning counselling course is for you. This home study diploma is also suitable for you if you work in a support role with young people and want to complement your existing work or studies.
How does the course work?
Through 22 engaging modules, you will explore everything you need to know about child counselling, from the counselling relationship to behaviour therapies and working with children; as well as study child development and the complexities of growth. You will also learn how to get started as a counselling professional. By covering the theory and science behind youth counselling, along with the practical skills and methods that are essential to counselling children and adolescents, the course fully prepares you for working in the child counselling profession.
You will study this counselling course online via our innovative learning platform, which you will have access to 24/7. You will, therefore, have the freedom to choose your study schedule, working whenever you wish without sacrificing your commitments. What's more, whilst we recommend dedicating 220 study hours to this course, there are no time restraints: you can take as little or as long as you need to complete this diploma.
Modules
Unit 1: Definition of Counselling
On completion of this unit you will be able to:
Identify the aim of counselling.
Define the terms 'conditioned response', 'block', 'reflecting' and 'supervisor'.
Examine active listening skills and the functions it allows the counsellor to perform.
Understand basic interview skills and the importance of establishing bonds.
Unit 2: The Counselling Relationship
On completion of this unit you will be able to:
Discuss what is meant by empathy.
Analyse roadblocks to communication.
Identify the stages of the general approach and state the eliciting phase skills.
Unit 3: The Development Cycle
On completion of this unit you will be able to:
Understand how school life is affected by maturity level and individual growth patterns.
Discuss the psychology of the child.
Define a growth gradient and the principle which school skills are subject to.
Unit 4: Parent, Child, Teacher Relationships
On completion of this unit you will be able to:
Assess the three culture areas.
Examine how considerateness, humour and philosophy of growth are interpreted.
Unit 5: The Complexities of Growth
On completion of this unit you will be able to:
Explain the organisms from an anatomical and physiological perspective.
Judge the way tensions outwardly express themselves in a child.
Analyse the growth of ethical sense showing the three dynamic phases.
Unit 6: Introduction - Psychological Developments
On completion of this unit you will be able to:
Explain the concept of instinct and identify the two basic energies that determine behaviour.
Identify the definition of a drive.
Unit 7: Conflict and Stress
On completion of this unit you will be able to:
Define the concept of conflict.
Discern the areas of abnormality and when behaviour is seen as being maladaptive.
Analyse the qualities that are contributory factors in normal behaviour.
Unit 8: Behaviour Therapies
On completion of this unit you will be able to:
Discuss the idea behind systematic desensitisation.
Identify what self-regulation involves.
Describe your understanding of inhibitory personality, the placebo effect and the hello-goodbye effect.
Unit 9: Grief and Bereavement
On completion of this unit you will be able to:
Summarise bereavement counselling and the effects of grief on a bereaved person.
Examine the different types of grief.
Unit 10: Exploring Grief and Letting Go
On completion of this unit you will be able to:
Describe a pang or wave of guilt and analyse what might trigger such an episode.
Identify the primary symptoms of grief.
Understand the effects of bereavement on the male client.
Unit 11: Working With Children
On completion of this unit you will be able to:
Assess what results psychiatric research has shown.
Discuss the features of bereavement reactions.
Summarise the rights of the bereaved.
Unit 12: What is Co-dependency?
On completion of this unit you will be able to:>
Examine your understanding of co-dependents.
Explain problems likely to be found in the family of origin.
Describe what makes a co-dependent relationship confining.
Unit 13: Transformation
On completion of this unit you will be able to:
Understand the two levels of acceptance and the four dimensions of intimacy.
Assess the four elements of recovery and show how codependents handle emotional expression.
Analyse cognitive reconstruction
Unit 14: Using Newly-found Skills
On completion of this unit you will be able to:
Discuss what should be included in the inventory of positive aspects.
Identify how communication, privacy and compromise should be viewed.
Assess what rigidity, silence, denial and isolation need to be transformed to.
Unit 15: Dysfunctional Families Explained
On completion of this unit you will be able to:
Define all areas of dysfunction that affect the family unit.
Discuss ways to replace dysfunctional behaviour.
Unit 16: Recovery - The Therapeutic Process
On completion of this unit you will be able to:
Assess the benefit of a family member attending a session where the dysfunctional person is absent.
Analyse the aspect of communicating feelings within a relationship.
Describe how you perceive the compassionate observer self.
Unit 17: Moving On - Emotional Intimacy
On completion of this unit you will be able to:
Define the four dimensions of intimacy.
Define friend-confidant and explain the importance of verbalisation.
Unit 18: Psychological Study of Education
On completion of this unit you will be able to:
Discuss how learning might be defined.
Define 'respondent behaviour', 'operant conditioning of autonomic responses' and 'punishment'.
Explain the effects the computer has on teaching.
Unit 19: Memory
On completion of this unit you will be able to:
Define the three stages of memory.
Examine emotional factors in forgetting and explain how long-term memory can be improved.
Analyse the two factors that increase the chances of successful retrieval.
Unit 20: The Use of Language
On completion of this unit you will be able to:
Assess how we produce and understand sentences.
Explain the operating principles children use as a guide to forming hypotheses.
Define your understanding of language confusion, memory and environment.
Summarise how reading readiness is perceived.
Unit 21: Child Bullying and Child Abuse
On completion of this unit you will be able to:
Unit 22: Setting Up a Practice
On completion of this unit you will be able to:
Understand the business logistics for setting up a practice.
Identify the steps involved when assessing a business opportunity.
Requirements
No previous experience or qualifications are required to enrol on this course. The certification is available to anyone wishing to study the Counselling Children and Adolescents course. There is also no practical training required to complete this course. Students will receive the certification if they complete the theoretical course work, but may not be able to complete the optional practical training.
Students also do no need any prior experience to apply for this course. However, if they are planning to work with children in the future, they will need a clean DBS check.
The approximate amount of time to complete this course is 220 hours.
Assessment
This diploma is assessed through a series of end-of-module papers that you will complete and send to your tutor for marking. This means that you will need to submit 22 assessments throughout your course. We advise spending 1 – 2 hours of study time on each paper.
Endorsement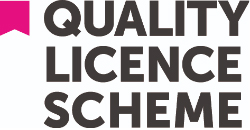 At the end of this course successful learners will be given the option to receive a Certificate of Achievement from the Quality Licence Scheme and a Learner Unit Summary (which lists the components the learner has completed as part of the course).
Level 4 Counselling Children and Adolescents Certificate of Achievement
The course has been endorsed under the Quality Licence Scheme. This means that learndirect has undergone an external quality check to ensure that the organisation and the courses it offers, meet defined quality criteria. The completion of this course alone does not lead to a regulated qualification* but may be used as evidence of knowledge and skills gained. The Learner Unit Summary may be used as evidence towards Recognition of Prior Learning if you wish to progress your studies in this subject. To this end the learning outcomes of the course have been benchmarked at Level 4 against level descriptors published by Ofqual, to indicate the depth of study and level of demand/complexity involved in successful completion by the learner.
The course itself has been designed learndirect to meet specific learners' and/or employers' requirements which cannot be satisfied through current regulated qualifications. The Quality Licence Scheme endorsement involves robust and rigorous quality audits by external auditors to ensure quality is continually met. A review of courses is carried out as part of the endorsement process.
The Quality Licence Scheme is part of the Skills and Education Group, a charitable organisation that unites education and skills-orientated organisations that share similar values and objectives. With more than 100 years of collective experience, the Skills and Education Group's strategic partnerships create opportunities to inform, influence and represent the wider education and skills sector.
The Skills and Education Group also includes two nationally recognised awarding organisations; Skills and Education Group Awards and Skills and Education Group Access. Through our awarding organisations we have developed a reputation for providing high-quality qualifications and assessments for the education and skills sector. We are committed to helping employers, organisations and learners cultivate the relevant skills for learning, skills for employment, and skills for life.
Our knowledge and experience of working within the awarding sector enables us to work with training providers, through the Quality Licence Scheme, to help them develop high-quality courses and/or training programmes for the non-regulated market.
*Regulated qualification refers to those qualifications that are regulated by Ofqual / CCEA / Qualification Wales
To view a sample of the Certificate of Achievement, please click here.
Once you have completed your children's counselling training, you will be equipped with the counselling skills and expertise to recognise, understand and support young people's mental health issues and begin practising as a counsellor. You will have the option to work as a self-employed counsellor and build your client base or find work in schools, youth services, charities or the NHS.
If you wish to take your studies further and work towards a specialist or senior counselling role, you can enrol on a higher level qualification. For example, an undergraduate degree or postgraduate training at university could lead to you becoming a child psychologist, youth worker or clinical psychologist once you have established yourself in the counselling field.
Sign up to our Newsletter