Advanced Practitioner in Schools and Colleges Level 4 Certificate (RQF)
Advanced Practitioner in Schools and Colleges Level 4 Certificate (RQF)
Understand the role and responsibilities of advanced practitioners
Learn about the importance of mental health in children and young people
Study the importance of the partnership between schools and families
Develop your skills to support the school community
Further your career in education
Gain a nationally recognised qualification in just a few months
About your Course
This Level 4 certificate will help develop your skills in leadership, mentoring, coaching and reflection, helping you to develop within the school or college setting.
You will combine your on the job experience with theoretical understanding to provide support across the organisation, helping colleagues and supporting students.
You will understand the impact environment can have on learning, mental health and well-being in children and young people. You will also study how to monitor and assess their performance and welfare.
This will include learning about current legislation, inclusive practice and the challenges associated with disabilities and special educational needs.
Upon achievement of this qualification, you will be equipped as an Advanced Practitioner, ready to provide leadership skills to mentor others across all roles and responsibilities in the school or college workforce.
Getting Started
The Level 4 Certificate for the Advanced Practitioners in Schools and Colleges is designed to equip established education professionals with essential leadership and mentoring skills.
This will allow them to support fellow staff members with their development, as well as assist students with their learning and progression through education.
learndirect is the UKā€™s leading distance learning provider. Our industry-leading offering allows you to learn from anywhere. Just log in to our online learning portal to access your course materials, any time of the day or night.
You will be supported throughout your learning by a specialist, dedicated tutor who will mark your assignments and answer any questions relating to the course material.
By choosing to study online you are the one taking charge of your education. With no physical classes or timetables, you will have the flexibility to study around your work and family commitments.
Modules
The units are broken down for you here so that you can see what your qualification will include. However, the assignments you complete have been designed so that you can complete multiple tasks together where possible and you will see a different number of assignments in your personal portfolio; you will still be completing the whole qualification.
Unit 1: Enabling Individuals to Learn
On completion of this unit you will:
Understand the roles and responsibilities of the advanced practitioner
Understand the statutory educational frameworks in own home
Understand the influence of the environment on learning
Understand the monitoring and assessment in own school or college
Unit 2: Understand how to Support Children and Young People to Improve their Mental Health and Well-being
On completion of this unit you will:
Understand mental health and well-being in children and young people
Understand the current legislation to children and young peopleā€™s mental health in their own home
Understand how to support mental health and well-being of children and young people in schools and colleges
Unit 3: Working with Others to Support Individuals with Additional Needs and Disability in a School or College
On completion of this unit you will:
Understand the current framework for inclusive practice
Understand provision related to children, young people and/or adultsā€™ additional needs
Understand the role and responsibilities of the special educational needs coordinator (SENco)
Understand factors which affect families who are caring for children, young people and/or adults with special educational needs or disabilities
Understand own setting's policies and procedures to support children, young people and/or adults with special educational needs or disabilities
Unit 4: Working with Families and other Professionals in a School or College setting
On completion of this unit you will:
Understand requirements for partnership working in schools and colleges
Understand the diverse needs of families and how these are addressed
Be able to lead, coach or mentor staff in own setting in relation to partnership working
Unit 5: Implementing change in School or College setting
On completion of this unit you will:
Be able to plan a research project
Be able to undertake a review of practice in own setting
Be able to understand how to present findings to others
Requirements
Learners must be at least 18 years old and employed in a suitable role within a school or college. Previous Level 3 study is a clear advantage but wealth of experience, knowledge and understanding of working in schools or colleges is a requirement for this CPD qualification.
Assessment
After each unit, there will be a question paper which needs to be completed and submitted to your assessor for marking.
This method of continual assessment ensures that your assessor can consistently monitor your progress and provide you with assistance throughout the course.
You should allow at least 1 - 2 hours of study to complete each question paper. The approximate amount of time required to complete the course is 205 hrs.
Qualifications
CACHE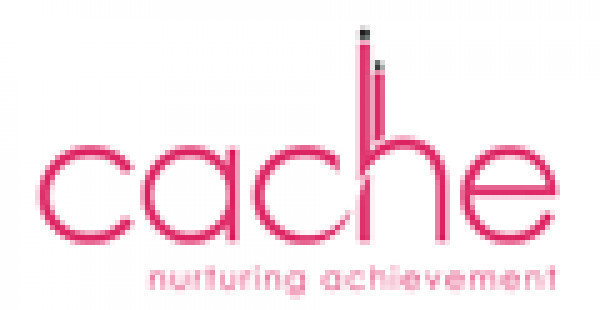 On successful completion of this course you will be awarded the Cache Advanced Practitioner in Schools and Colleges Level 4 Certificate (RQF) (Qualification Code 603/2474/0)
CACHE is the UK's only specialist awarding organisation for the children and adult care sectors, with a portfolio of qualifications ranging from Entry to Level 5. Last year, over 150,000 learners registered with CACHE from over 1000 UK based Centres and overseas.
CACHE is an internationally recognised, specialist Awarding Organisation in the fields of Early Years, Care and Education, and Playwork. An Awarding Organisation is officially recognised and designated by the regulatory authorities to award qualifications in particular subject areas.
CACHE designs courses and qualifications in the care and education of children and young people. CACHE are the UK's only specialist Awarding Organisation to do this. CACHE's courses range from entry level to advanced qualifications for sector professionals.
CACHE continue to develop the most up to date and relevant qualifications for the new QCF and work closely with Sector Skills Councils to ensure the highest level of quality and a cutting-edge service to their customers, our learners, and the sector.
Please click here to visit the CACHE website.
Sign up to our Newsletter