Today's job market is as challenging as ever, and your CV is the first step to landing that dream job: making a good first impression is crucial.
Did you know that when we meet someone for the first time, we unconsciously make an initial judgement on them within 50 milliseconds of meeting them? Are they organised, trustworthy, and can we connect with them?
Employers are doing the same thing with your CV when they read it for the first time. From layout to style, content and language, it's vital that every element of your CV is flawless in order to get an invite to be interviewed in person or online. So, with that said, here are our top tips on writing the perfect CV.
What Your CV Says About You
When an employer reviews your CV, they'll be looking to see if you are capable of doing the job of course, but they'll also be looking for other clues about you.
For example:
Do you pay attention to detail?
Are you neat and organised?
Have you moved around a lot in your career or stayed in one place for a while:
Do you actively try to expand your knowledge:
Your CV will tell them all these things and more so it's important to include the most relevant information. Let's run through our tips so you can present yourself in the best way possible.
Essential Information
Start by providing your essential details like your name, email address and (if appropriate for the role) whether or not you hold a full, clean driving licence. Check the details carefully as you wouldn't want to miss an email or call back due to a typo.
A huge additional tip here is to make sure you use a professional email address, this can be as simple as your full name followed by whatever email provider you use. Do not use any silly email addresses that include nicknames or swear words – this can give a bad impression and put employers off contacting you.  
If your current email address isn't appropriate for work, create a new one. Plus, you'll be able to keep all work-related emails in one place which can be really handy.
Remember that employers will sometimes use the contact details you provide to check your presence online to get a better feel for you, so be careful with what you post on your social media pages (or crank up the security to make your social pages private).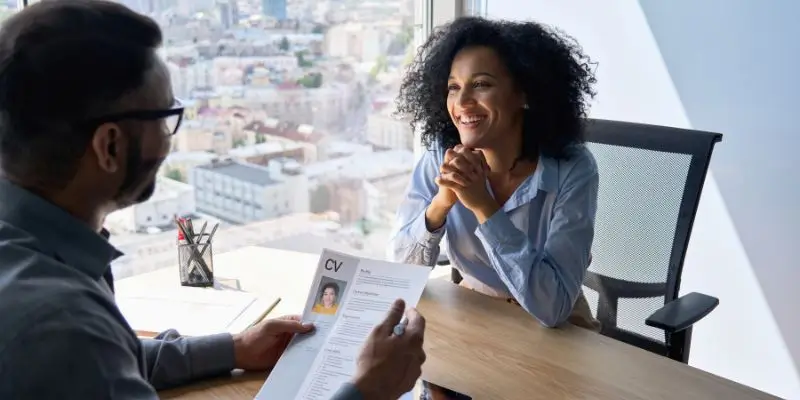 Make Your CV Easy To Read
Recruiters and employers expect to be able to easily read your CV and quickly find any relevant points they are looking for. So, it's vital your information is laid out in a clear manner that flows well.
Here's how to make your CV easy to read:
Give a brief summary of where you are now in your career, where you want to go and what you've done to help yourself achieve that goal
Use short sentences and paragraphs
Include clear headings throughout to allow employers to find the information they are looking for quickly and easily
Use an easy-to-read font such as Times New Roman, Arial, Calibri, and Helvetica. Steer clear of fonts that are extravagant, complicated or just plain ugly (yes we're talking about you Comic Sans!)
Talk The Talk
It's a good idea to adapt your CV to each and every job you apply for. A 2023 study by Novoresume found that 73% of CVs are rejected because they are not tailored to the specific job opening.
To do this effectively, mimic the language and voice they use as a company and in the job advertisement. Think about the key points you have in your CV and tailor these to meet the needs of the company and match any skills and experience you have with the job role; avoid repeating it word for word as this can come off as disingenuous or untrue.
Keep It Relevant
Not every job in your work history needs expanding upon, especially as you progress in your career. For example, if you're going for a marketing position, your employer does not want to read about the skills you gained in hospitality unless they directly relate to the role. 
Go into detail about your most recent role and any experience that relates to the position (up to 5 is recommended). If you include a section on hobbies and interests, make sure that they relate to your chosen career. However, don't use up precious space unnecessarily: your employer will have the opportunity to find out more about you in the interview.
Choose The Right Keywords
Companies and recruiters often use automated filtering software (known as applicant tracking systems (ATS)) to search for specific keywords in a CV. Studies have shown that 75% of CVs are rejected by ATS because they do not contain the right keywords. Therefore, you need to make sure that you include keywords from the job description, or those that relate to your industry, to avoid having your CV ditched before it's even been glimpsed at by human eyes.
Look online for similar job openings, put together a list of words that commonly appear and try to integrate them into your candidate profile. This can benefit you if you post your CV on job sites or when you're writing your LinkedIn profile (more on this below).
Presentation
Your CV should be as visually attractive as you can make it, however, this doesn't mean you should print it on brightly coloured card and include pictures. Simply making it neat and tidy, using headers in larger font sizes and a well-thought-out layout will instantly make it look appealing to read and demonstrate that you have really put some thought into your CV, and the person reading it.
Career Highlights
The standard length of a CV is two separate pages, which often means that you'll need to edit your work history to make it fit. The challenge is to condense the most relevant, appealing information about your work history, skills and experience in the most effective way possible.
Again, details of up to 5 prior roles maximum is recommended.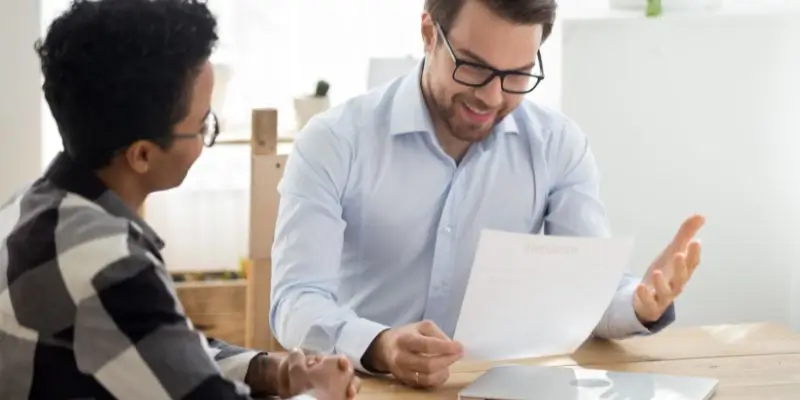 Proofread and Edit
Employers will automatically reject CVs containing spelling mistakes and grammatical errors. To avoid this, proofread it yourself and run it through a few different spelling and grammar checks to make sure it's completely free from errors.
Make sure you check your settings and that it's set to UK English. It's also worth getting a friend or family member to read over your CV to make sure everything reads clearly and makes sense before submitting it to the employer.
Go Online
During the hiring process, 80% of employers search for candidates online before inviting them to interview. So why not use this to your advantage?
You can show the world the skills you have to offer by creating a LinkedIn account. It's a free and effective way to support claims made on your CV, whilst boosting your professional online presence.
LinkedIn is effectively an online platform for your CV, with a wealth of extra goodies. It gives you space to expand on your experience and highlight information that you couldn't fit onto your paper CV, thereby giving recruiters a much fuller picture of who you are as a professional.
It also allows you to follow industry-related topics and access topical forums and online training. By engaging with such material, you will be demonstrating to recruiters that you're active within your industry and passionate about it too. These things may seem small but they all help to give the right impression to recruiters.
Enhance Your CV Through Studying
Sending out the perfect CV is vital for any job application you make. If you're worried you don't have the skills or qualifications you need to secure your dream job, why not study to obtain these through an online course that fits around your lifestyle?
Having the knowledge and skills for the role, alongside a CV that presents your abilities effectively, is a surefire way to get yourself noticed in a sea of applicants.
Check out the extensive range of courses we have available on our website.