Becoming a Personal Trainer is a decision often made out of a love for fitness and an eagerness to jump out of bed every day and do something you're passionate about.
If you're at the stage where you have decided to become a Personal Trainer and have searched online for personal training courses only to be given hundreds of options, then you're probably asking yourself how to choose the right personal training course for you.
With so many courses available and such a varied selection, it's essential that you choose one that covers the areas you need, allows you to study in a way that suits you, and is one that you can afford. Below, we'll explain some of the things you should look for in a personal training course and give you a few things to consider as you make your decision.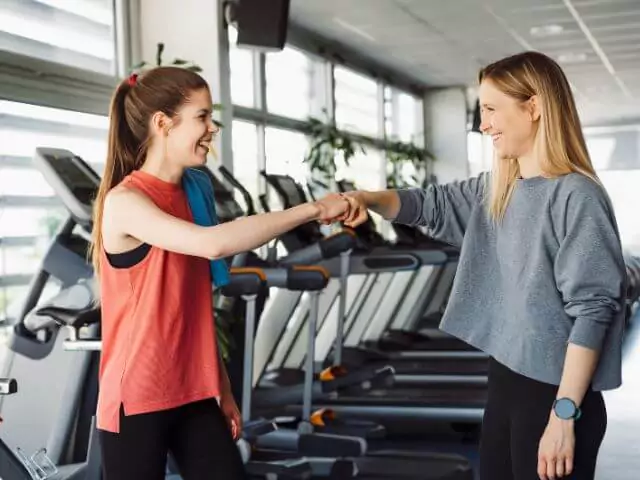 What Should I Look For In A Personal Training Course?
What Will The Course Cover?
You would only order a smoothie if you knew what was in it, and the same principle applies when choosing a study programme that will kickstart your PT career. Make sure you review the course content before making any decision.
As you search for the right course, you'll find that some include modules that you may not need or have little interest in, while others may not include the essential units required to train clients on the gym floor.
Work out what you need to know for the role you want and the skills you would like to learn, and then concentrate on providers that offer these options. Take note of how well-structured the course content is, as this will provide a good indication of how the course will be delivered to you.
Key topics that should be covered during a Level 3 Personal Training Course include:
Anatomy and Physiology for Exercise
Applied Anatomy and Physiology
Nutrition for Physical Activity
Client Consultations and Lifestyle Management
Planning and Delivering Gym Programmes
Planning and Delivering Personal Training Programmes
Maximising the Customer Experience in the Exercise Environment
Business Acumen for Personal Trainers
How Is The Course Delivered?
When we consider how a course is delivered, what we are really asking is what method your chosen course provider will use to teach you and how you will be assessed.
There are several ways that you can train to become a PT, and not all course providers offer all options. So again, it's important that you consider how you would like to learn and what method you feel would be best for you based on how you have studied previously. Below are the most common options you will find during your search.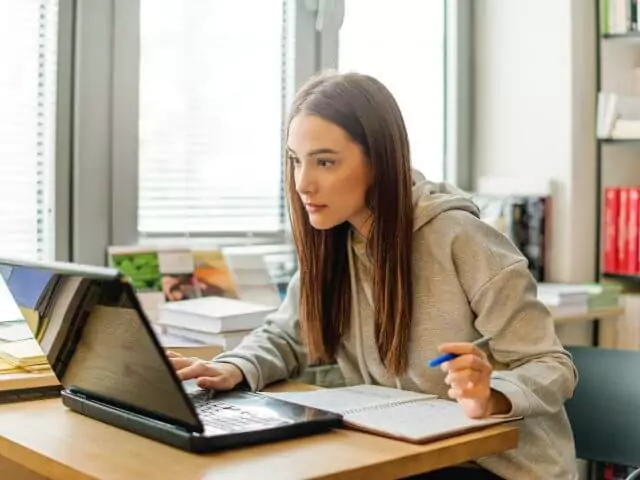 Online Learning
This is by far the most popular option and certainly the fastest-growing. There are no face-to-face requirements, you are not expected to travel or attend any classroom-based lessons, and everything can be completed in your spare time, from the comfort of your home, and around existing work and family commitments.
Due to the self-paced nature of online learning, you will often be given more time to complete the course as there are no scheduled deadlines, which usually works well for learners with busy lifestyles.
All of learndirect's Health and Fitness courses are delivered online and give you the flexibility to become qualified in your own time.
Hybrid Learning
This learning method incorporates aspects of online learning with elements of face-to-face. Much of the course will be delivered over the Internet, although you will be required to attend in-person classes from time to time. Often, these in-person classes are held at a specific location, so travel may be required. The course will likely be run over a predetermined timeframe, with the face-to-face elements scheduled for specific dates.
Face-to-Face Learning
Courses that are delivered face-to-face often offer a faster qualification as the course modules are covered during a predetermined timeframe of 4-6 weeks; however, this can vary.
During this period, learners study full-time throughout the week and will be required to either travel daily to the training location or stay locally to ensure they are able to attend each day. This may be a good option for learners who have no current work or lifestyle commitments and are able to commit to an intensive training programme.
Is It An Accredited Course And Recognised By CIMSPA?
If you're considering starting a Personal Training course, it's recommended that you choose one that is recognised by CIMSPA (Chartered Institute for the Management of Sport and Physical Activity), the professional body for the sport and physical activity sector in the UK.
CIMSPA aims to establish and maintain professional standards in the industry by setting and promoting best practices, providing training and development opportunities, and accrediting courses and qualifications.
Choosing a CIMSPA-recognised course can give you the assurance that the course meets specific quality standards and has been independently reviewed and verified. This can give potential clients or employers confidence in your qualifications and expertise. Once you have become qualified on a CIMSPA-recognised course, you can apply to be listed on their register.
Many employers in the sport and physical activity sector may require or prefer candidates to have CIMSPA-accredited qualifications, so choosing a recognised course can increase your employability and career prospects.
How Long Does A Personal Training Course Take To Complete?
Whilst there is always an eagerness to get qualified as quickly as possible, learning takes time. In a career where the advice you provide has a direct impact on another person's health and fitness, it's essential that you understand the information you are being taught.
The time it takes to successfully complete the course depends on several factors, including the level of qualification and the method of study. Typically, a standard Level 2 or Level 3 Personal Training course can take anywhere from 6 weeks to 6 months to complete, though some courses come with additional units that, whilst beneficial to your career, can increase the length of your course.
Some factors that may impact the course duration include:
Method of study: If you choose to study full-time, your course may be completed faster than if you study part-time. Additionally, self-paced learning offers a course that moves at whatever speed you can
Level of qualification: Higher-level qualifications may take longer to complete due to the increased volume and complexity of the material covered
Personal circumstances: If you have other commitments, such as work or family obligations, you may have less available time to study, which could impact the duration of the course
Previous knowledge and experience: If you have prior knowledge or experience in fitness, you may find some of the units easier to complete and therefore sail through the course a bit quicker than others
The training provider: Some providers may offer more intensive or accelerated courses that can be completed in a shorter time frame
Is Support Available Throughout Your Personal Training Course?
Personal training is a complex subject that focuses on muscle groups, the inner workings of the body and their relation to exercise. While almost anything can be Googled these days, there really is no substitute for experience.
A tutor or course guide can provide clarification on course material and help alleviate any confusion or misunderstandings around the course content. They can give you feedback on your progress and help you identify areas of strength and areas that need to be worked on.
They can even motivate and encourage you to keep focused and engaged during the more challenging stages of your personal training course.
By studying a personal training course with learndirect, you will benefit from a team of expert Course Guides that are made up of some of the most respected names in health and fitness.
How Much Does A Personal Training Course Cost?
The cost of a personal training course in the UK can vary depending on several things, including the level of qualification, the mode of study, and the training provider you choose.
As a rough guide, Level 2 Personal Training courses can cost anywhere from £400 to £1,500, while Level 3 courses can range from £1,000 to £3,000, depending on the course provider. Higher-level qualifications, such as Level 4 courses or specialist courses, can cost more.
The method of study can also impact the cost. Full-time, face-to-face courses are often more expensive than hybrid courses, with online courses offering the best value for money.
It is important to remember that the course cost may not include additional expenses such as exam fees or equipment. Therefore, you should confirm this before signing up. You should also consider the cost of travel if the course is outside your local area.
How Do I Become A Personal Trainer?
learndirect offers a range of personal training courses that will empower you with the skills and qualifications you need to start changing lives on the gym floor and kickstart an exciting new career as a qualified Personal Trainer.
We offer flexible payment methods, which means you can either pay for your course in full or sign up with a small deposit and spread the remaining.
All our health and fitness courses are supported by a team of elite Course Guides who are currently setting the standard for excellence in the health and fitness sector. They're renowned and respected throughout the industry and support thousands of people every day through their popular social media channels and the various publications they are listed in.
Click the following link to view our Health and Fitness courses
Our range of courses covers a whole host of topics, such as:
If you're looking to become a qualified Personal Trainer, our course advisers would be happy to discuss your career aspirations and help you find the right course for you.
Enquire through the link below or speak to us today on 01202 006464 to learn more.