Our tutors are the heroes of our operation, in more ways than one. When they aren't marking assignments and helping students advance through their studies, they're often partaking in additional activities related to their area of expertise.
Judy Blythe is no exception. As if tutoring our online veterinary-related, zookeeping, cat and dog care courses wasn't busy enough, she recently gave up her valuable time to volunteer with Free The Bears in Laos, Asia.
As a qualified Vet Nurse by trade, she went to help endangered Asiatic black bears - also known as 'moon bears' – and other animals, that had been rescued from bear bile farms and illegal wildlife trade.
We caught up with her to hear about her experience.
Hi Judy, firstly, we'd like to say a huge well done on the recent voluntary work you've completed. It's truly inspiring. Can you tell us more about the purpose of the trip?
"The trip had two purposes. Firstly, a specialist Ophthalmologist was visiting the three sanctuaries run by Free the Bears (the charity I support) to assess the eyes of several bears that were concerning their veterinary teams.
I was going to support her in those visits, monitoring anaesthetics where there was no Nurse on site, and monitoring the recovery of those bears. Secondly, Free the Bears were interested in me carrying out some data collection on some of their sun bears as part of a research project into sun bear reproduction. This trip was to look into the feasibility of this research and what would be needed."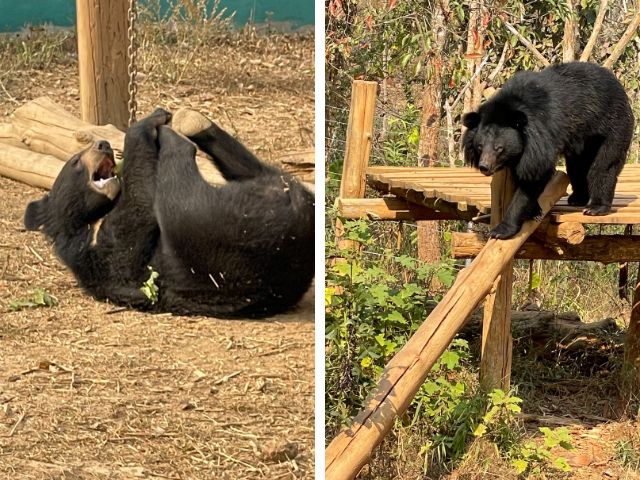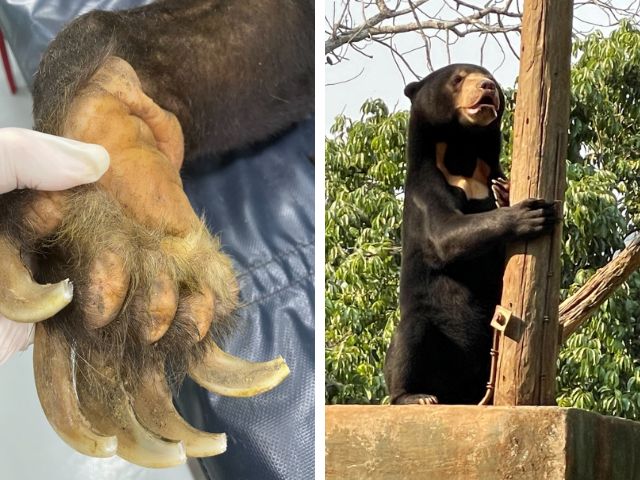 What type of work did you carry out while you were there?
"I was doing some nursing-monitoring anaesthetics (monitoring the vital signs such as breathing, heart rate, body temperature and blood pressure, to ensure a safe anaesthetic). I was also assessing the plane of anaesthesia (to ensure that the bear did not wake up mid-procedure!).
I also helped set up the operating theatre to prepare for the procedures happening that day; monitoring the bear once it has been returned to the den after the anaesthetic to ensure a safe and smooth recovery and cleaning up the theatre after each procedure and at the end of each day.
In addition to this, I was also asked to spend a couple of days observing a particular bear who was showing some signs of stress, to record what he was doing at each minute of the day. 
To look at the feasibility of the research, I spent time with the sun bears at the sanctuary in Laos, observing their set-up and how the research data could be collected. I also visited a laboratory at an elephant sanctuary, to see whether it would be possible to use their facilities and build up in-country expertise."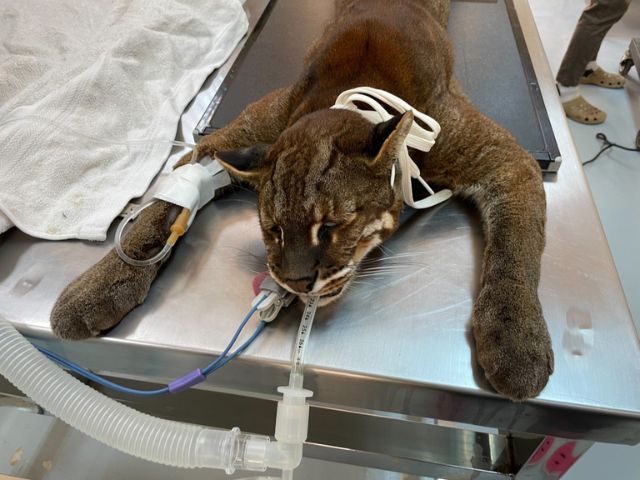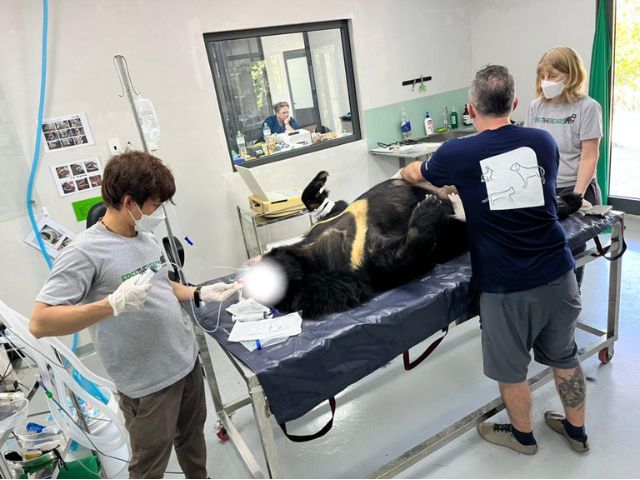 How many years have you been involved with helping the bears of Asia?
"I actually first went to Asia in 2008, so 15 years ago. I have had 7 trips to different sanctuaries with two different charities, so it has only been sporadic and nowhere near as much as I would like!"
Where can anyone else looking to get involved with this type of voluntary work go for more information?
"For this type of voluntary work you do need to be a qualified Veterinary Nurse, but there are other opportunities to spend time with the bears at Free the Bears because non-qualified volunteers can also help out with tasks around the sanctuary.
If anyone is interested (the sanctuary is in Vietnam's Cat Tien National Park) they can go to https://freethebears.org/pages/volunteer-at-our-sanctuaries."
You are a Veterinary Nurse by profession, can you please tell us what drew you into that line of work?
"I have always been very interested in animals and wanted to do something which helped them. I was very late to being a Vet Nurse, I was nearly 30 when I approached my local practice to ask if they had any vacancies, but it was the best decision I ever made."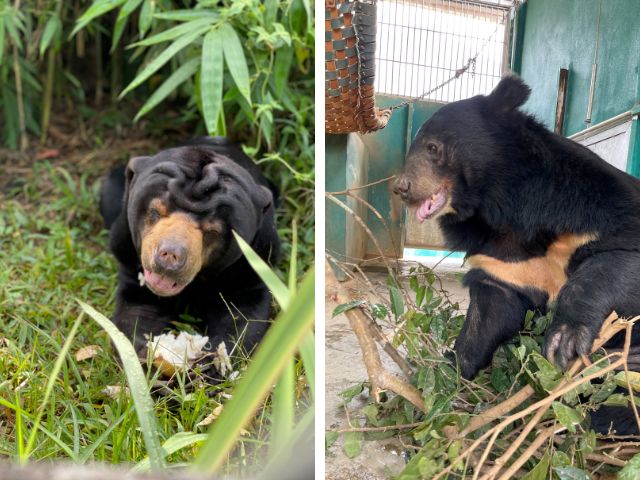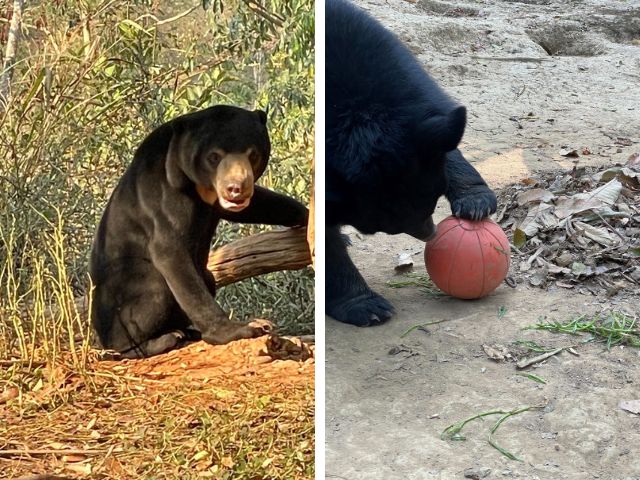 You now combine this with a tutoring role in our Veterinary Science and Animal Care Faculty, what inspired you to start educating others?
"I have flitted around in the veterinary profession, as a Nurse and as a Clinical Coach (where you support the training of Veterinary Nurses in practice) and then for the final 8 years in the industry I was a Practice Manager.
I had also spent a few years at a college teaching animal management and setting up a pre-veterinary nursing course (like our Veterinary Nursing Assistant Level 2 Diploma). Practice management is very intense and I was no longer enjoying it, so when a role within the Veterinary Science and Animal Care Faculty came up, I thought I would see whether I could also use my knowledge in a bigger range of courses."
What would you say is the most enjoyable element of your role?
"The most enjoyable part of being a Tutor is helping a student to achieve a qualification and then hearing that they have secured employment in the animal industry."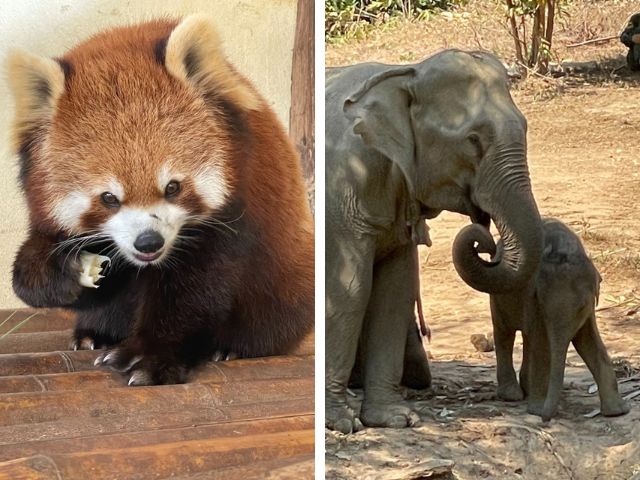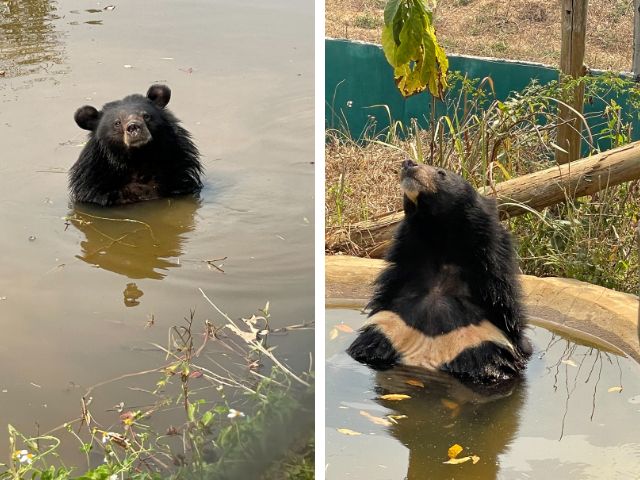 What would you say to anyone thinking of becoming a Vet Nurse?
"Go for it! It's one of the most versatile of qualifications - you can work with a huge range of species! All animals are fascinating, although none are as cool as a bear!"
Begin Your Own Journey In Animal Care
If you would like to help the bears of Asia, you can make contact with Free The Bears on their website.
Alternatively, if you're looking to begin working within a veterinary practice, we have a suite of online courses than can get you on the path to qualifying from home. No matter if you're looking for a support role, or to access higher education to train as a Vet or Vet Nurse, we have a course to suit.
Click the link to check them out or contact our friendly team to discuss your options.