Are you determined to achieve a career working with animals? Have you always been fascinated by zoos and the work that they do in wildlife conservation? If the answer to both of those questions is 'yes', then a Zookeeper role could be the ideal position. If you want to become a Zookeeper but need a little motivation to take that next step, then continue reading!
We have picked out five top reasons for becoming a Zookeeper, and we have also identified the online animal courses you can enrol on to help you achieve your career goal.
1. Interact with Wild Animals
Arguably the biggest draw when it comes to any career in the animal sector is that you get to interact with animals on a regular basis. A Zookeeper role is no different! There are many responsibilities of a Zookeeper, but the key part of your job is to care and manage the animals within the zoo. This means that you will have daily interactions with these fascinating creatures.
The collective responsibility of a zoo is to ensure that wild animals under your care can thrive and maintain a comfortable environment, which is as close to their natural habitat as possible. It is important to note that when working in a Zookeeper role, you are likely to care for animals that have the potential to cause harm if they feel under threat.
With this in mind, safety is paramount when having close interactions with your zoo animals, but you will undergo adequate training before embarking on your Zookeeper role. By providing the right level of care, you can develop a lifelong bond with your animals.
2. Make a Difference to the Lives of Wild Animals in England and Beyond
One of the most rewarding aspects of working in a Zookeeper role is the difference you make to the lives of the wild animals in your care. Becoming a Zookeeper means that you will have to prepare food for animals and continuously observe them for signs of distress and illness.
Your position within a zoo setup is crucial, as you will be able to alert veterinary professionals if you spot anything concerning with the wild animals in your care. Sadly, there are many species around the world that are facing extinction, and ethical zoos do their bit to protect these endangered species, giving them a space to continue thriving.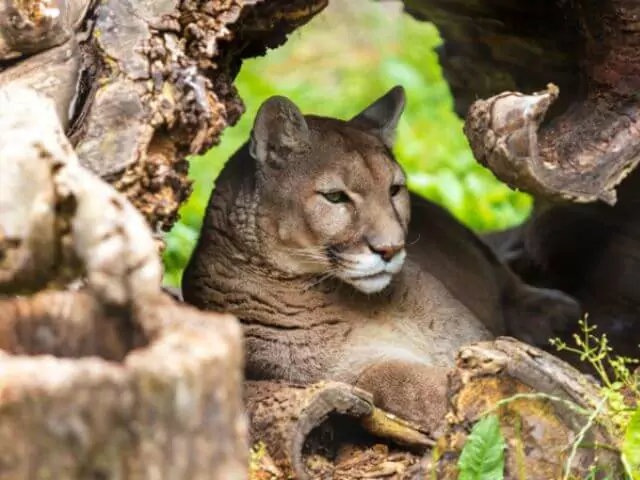 Not only that, but many animals who suffer injuries in the wild will not be able to get the medical treatment they need. Those that are cared for in zoos can get access to veterinary care, and by becoming a Zookeeper, you can play a pivotal role in getting these animals the medical intervention required.
3. Educate Zoo Visitors
Many people who visit zoos are predominantly there to get as close as possible to wonderful animals that they would never ordinarily come across in their lives. Getting to see these majestic creatures presents a moment of joy for visitors, and this gives you an opportunity in your Zookeeper role to educate them on the animals they're marvelling at.
If you have the desire of becoming a Zookeeper, you will already have a passion for animals, and now you can impart your knowledge of these wonderful creatures as part of your Zookeeper role. When thinking of how to be a Zookeeper, one of the attributes you need is an understanding of the animals you are caring for.
With this insight, you can help educate others and raise awareness of the animals under your care, which could inspire others to do their bit to help protect our wildlife.
4. Help Raise Young Wild Animals
Many zoos have breeding programmes, and as part of your Zookeeper role, you will help raise these young animals. This will involve ensuring that they are cared for and nurtured properly. You will also need to make sure that they are raised in environments that are as close to their natural habitat as possible.
Witnessing new life come into the world is always precious, and as a Zookeeper, you will have an opportunity to watch these young animals grow, all the while maintaining a safe space for their development.
5. Contribute to Wildlife Conservation Efforts
The misconception of zoos is that they are just sites for people to admire wild animals, but the reality is that they play a significant role in conservation efforts. Essentially, there are three main areas of conservation that zoos focus on, and they are:
Practice – This involves breeding, rehabilitation, survival plans, and how zoo revenue can be used to fund various conservation programmes that are local and overseas
Advocacy – Raising and promoting awareness is crucial in spreading the word, and in your Zookeeper role, you can do this through educating the public, and helping with fundraising events
Research – Sustainability can only be successful if we have the knowledge behind us. Zoos do plenty of conservation research, looking into animal behaviour, biology, population dynamics, and general health and welfare of wild animals
Becoming a Zookeeper will allow you to make a significant contribution to conservation efforts, helping so many different species survive and thrive!

Study Your Way Towards Becoming a Zookeeper!
So, does a Zookeeper role sound like the perfect fit for your attributes, knowledge, and ambition? Well, we can help you achieve it! The first step is learning how to become a Zookeeper. UK residents can kickstart this process by studying the Zookeeping Level 3 Diploma (RQF), which is the ideal stepping stone towards securing a Zookeeper role.
In terms of Zookeeper qualifications, you don't need a degree to become a Zookeeper, but you will be a more attractive candidate if you have a solid understanding of the role before you pursue it. While studying our course, you will explore the following modules:
Development of Zoos
Animal Welfare and Ethics
Conservation in Zoos
Zoo Design
Disease and Prevention
Management of Animals in a Zoo
Enrichment and Training
Zoos and the Media
Legislation and Zoological Collections
As well as cover the above topics, to gain your Zookeeper qualifications, you will need to complete one week of practical training at one of the following participating zoos:
Jimmy's Farm and Wildlife Park
Colchester Zoo
Dartmoor Zoo
Blackpool Zoo
During your training, you will learn how to be a Zookeeper and have an opportunity to observe the animals and their behaviours. The blend of theoretical study and practical training will give you the perfect base in which to build upon. What's more, by studying for our Zookeeper qualifications, you get the added benefit of:
Online learning – The theoretical element of our course is delivered 100% online, which means that you can complete these modules from the comfort of your own home
Flexible Study – You have two years to complete the course, and within that time, you can choose when you learn. This means that you can fit your study schedule around your existing commitments, which is ideal for full-time workers and those with children
No exams – Unlike other courses, you won't need to pass an exam to achieve your Zookeeper qualifications. Instead, you will complete a series of assignments based on the topics covered during your studies, and you will be required to provide a portfolio of evidence
Get Started!
Start your journey towards becoming a Zookeeper by enrolling on our online course. You can get started by speaking to one of our Course Executives on 01202 006 464 or contact us online. Alternatively, click below to discover more!
You can also keep track of all animal awareness days and events with our FREE calendar! Download it here.