Engineering is a career that is ingenious, inspiring and challenging in equal measure. If you have a creative mind, are a natural problem solver and love getting hands-on, there is no better way to combine these traits than by working as an Engineer.  
For this reason, and because the role provides significant financial security, many people look to start a career as an engineer. Though, many people contemplating this area of study ask the same question… 'is engineering a science?'.  
There are two parties in this debate, those who think there isn't any difference between an Engineer and a Scientist and those who can't see any similarity whatsoever. It's wise to clear this up before deciding to study engineering, so you can see what you are in for. To help, we explain what is engineering, why you should consider studying it, the different engineering careers you can take on and more! 
What Does Engineering Mean? 
Engineering is a complex area of study, as is science. An Engineer and a Scientist both need to have a deep understanding of maths, science and technology to complete their jobs effectively, but their focus is on different areas.  
Science, in general terms, is the study of the physical world. As such, it is a broad subject that creates questions, whereas engineering uses scientific knowledge and applies it to design more efficient equipment, processes and structures. As such, Scientists focus their efforts on making discoveries, whereas Engineers focus their efforts on solving problems.  
You need observation and analysis skills for both, and these aren't the only areas where science and engineering overlap. In the field, you will often find Scientists designing and building equipment, just as much as you will find Engineers making important scientific discoveries through their work.  
As such, engineering is classed as a science, but for the reasons above it is separated apart as an industry. 
Why Study Engineering? 
If you're interested in science and being creative, choosing to study engineering will set you up for success in life. So much so that the most common undergraduate degrees Fortune 500 CEOs have is in engineering.  
Studying this scientific discipline will change your outlook on life. You will never look at a problem without trying to conjure up a solution again! This is because it gives you the logical thinking and critical analysis skills to look at problems as challenges instead.  
These engineering skills will position you for many great career opportunities as employers always want someone who is keen to tackle business problems. However, if you become an Engineer, you will be highly rewarded for your talents. Numerous sources regard engineering as a reigning top paid degree with ample progression and salary growth available to professionals in this career.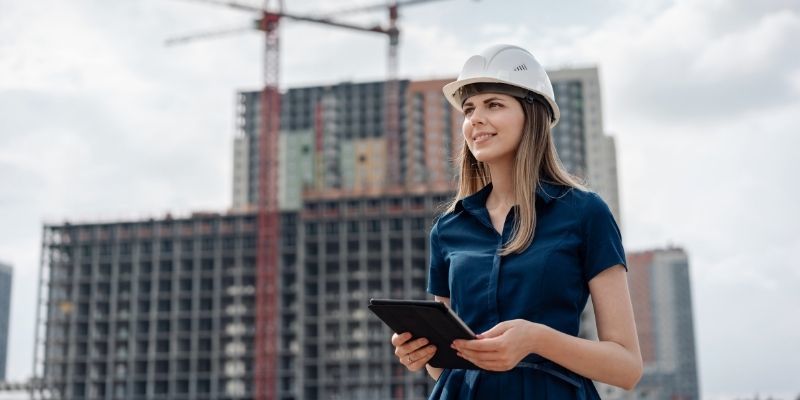 Besides being well paid, engineering jobs cater to many interests. You could become an: 
Aerospace Engineer 
Work with planes, satellites and any other airborne aircraft to heighten security and safety measures, reduce fuel use and beat time records.  
Chemical Engineer 
Focus on microbiology over physical structures and find ways to alter the chemical, biochemical and physical states substances to transform them into valuable new materials.  
Civil Engineer 
Combine a fascination of architecture with your career and design infrastructure like bridges and innovative buildings.  
Electrical Engineer 
Use your engineering skills to conjure up, test, design and supervise the creation of electrical equipment. 
Mechanical Engineer 
For the mechanically minded you can help design the machines that help improve and streamline our lives like cars, heating systems and robots. 
Petroleum Engineer 
Conjure up the methods and techniques that will extract oil and gas from off and onshore reserves, as well as design the equipment suitable for the task. 
Software Engineer 
Use your knowledge of systemic engineering processes to develop computer software like games and mobile applications.  
Which Engineering Has Highest Salary? 
All engineering jobs pay substantial salaries, but some engineering jobs will provide you with a higher wage than others.  
Once you get your engineering degree, you can expect a starting salary of around £24,000 a year. This will grow quickly with experience and the average wage for Engineers in the UK sits at around £48,000. The highest salaries for UK Engineers can exceed as much as £150,000. 
With experience, Engineers can earn:  
Aerospace Engineers: £60,000+  
Computer Science Engineer: £82,000+ 
Chemical Engineer: £78,500+ 
Nuclear Engineer: £65,000+  
Petroleum Engineer: £95,000+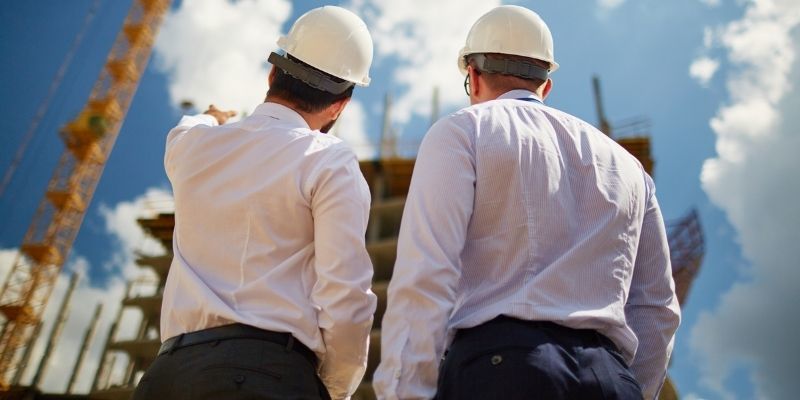 How You Can Become an Engineer 
No matter which type of Engineer you would like to become, you need considerable knowledge and skills to get qualified. This is why most engineering jobs require you to have a degree in engineering, or a highly related field to gain employment.  
To get onto engineering courses, university students will need to meet the engineering degree requirements. This can differ depending on the engineering degree you are going for. For instance, would-be Chemical Engineers would be wise to study A level Chemistry, whereas other engineering degrees will look for A level Maths and Physics.  
You can bypass getting multiple A Levels to meet your engineering degree requirements by studying an Access to engineering course. This will give you a Level 3 qualification that is equivalent to 3 A Levels.  
The other great benefit about studying Access to engineering courses is they are completely online. So there is no need to go back into a classroom, and you can work through the materials quickly at your pace.  
Most students studying Access to engineering courses with learndirect are finished within 9-12 months. So you can be ready to apply for engineering degrees within a year! 
Study Access to Engineering  
Our Access to Higher Education Diploma (Engineering) is the perfect way to get put on the fast track to your engineering career. It also allows you to find your feet in engineering as you will explore the various avenues that you could later specialise within.  
You will learn all about atomic structure, chemical change, mechanical science, and mechanical engineering. As well as essential mathematical principles like algebraic methods, calculus and trigonometry. After this, you will have a much clearer idea of the type of engineer you wish to become, ahead of applying for a more specific engineering degree.  
Find out more about how you can embark on a fascinating, exciting and adventurous career as an Engineer by speaking with our Course Executives today! They can explain our Access to engineering course to you, the modules it includes and the support you will receive, as well as the payment options available.  
Talk to them now via phone on 01202 006 464, online via our website or click below to view the Access to engineering course in more detail.