When we think of poetry, we often think of Shakespeare's complex sonnets or simple and sweet rhymes children would hear in school. It's not something you'd consider as a common hobby. 
However, more people write poetry than you might think. In fact, famous people from Viggo Mortensen to Tupac, Marylin Monroe and even Charlie Sheen have put pen to paper to express themselves in this written form of creativity. 
National Poetry Day is a UK wide celebration that strives to get more people to enjoy, discover and share poetry, and with sales of poetry books increasing year on year, it seems to be working!
Though, for someone completely new to poetry, it can be hard to see the allure, not to mention the best way to start. To help, we have detailed some of the reasons why you should consider writing poetry, as well as some courses that can help you get started.
Why do People Write Poetry?
Writing poetry is an excellent way to show your creative side and, for many, is an outlet for emotion, anger and frustration. As a hobby, it can be incredibly therapeutic, but there are also many ways you can make money from it as a career.
However, writing poetry has many transferable benefits too. If you are interested in writing as a hobby or career, poetry can help you to:
Deepen Your Understanding of Language
Unlike a regular sentence structure, you can't add in words that simply make sense. The words and phrases used in poetry have to be perfect, meaning that they need to complement the rhythm and style of the entire piece of work, something which takes time and practice to get right.
Learn the Rules of Writing and How to Break Them
The rules and constructs of writing can help us shape powerful and precise pieces of work, but great writers break them and create their own. This is encouraged in poetry, where grammar can be used to create rhythm and you can write poetry pieces as long or short as you please. There is no one size fits all, so you can express yourself in your own unique way.
Write Better Prose
Writing poetry will benefit your writing overall. By discovering new ways to use language and extending your vocabulary, you can write stronger pieces. You will be better at using words with meaning and being more succinct, as well as able to write pieces that are more musical. You will also be able to write within diverse and complex structures.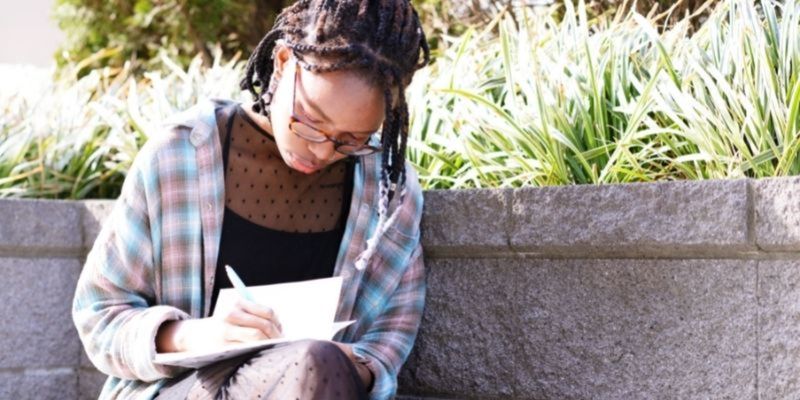 How to Start Writing Poetry 
There are numerous ways you can try your hand and gain tips for writing poetry, but the best way is through courses that specifically focus on poetry writing practice. 
With learndirect you can study:
Poetry Writing
Anyone with a love of words can write a poem and this Poetry Writing course is designed to show you how it can be done by breaking poetry writing down into well explained manageable modules. 
You will study:
Unit One
The Definition of Poetry
What is a Poet?
A Bit of History
The Voice of Poetry
Figures of Speech
Unit Two
Market Research
Manuscript Presentation
Imagery
Revision
Writer's Rights
Unit Three
Rhythm and Meter
Stanzas, Pauses, Endings
Types of Poem Forms
Unit Four
Free Verse
Long and Short-Lined Poetry
Open Field Composition
Haiku Humour
A Small Glossary
Unit Five
Word Choices
Publishing
Competitions
Poetry Readings
Book List
With this knowledge, you can confidently take up writing poetry as a hobby or embark on further study and put it into a career.
English Literature
With options to study GCSE English Literature or A-level English Literature, you can expand your knowledge of the written word with learndirect. In both levels of study, you will examine various types of poetry.
GCSE English Literature focuses on poetry in terms of power and conflict anthology. As well as exploring a wide range of poetry so you are better positioned to closely analyse unseen poems.
In A Level English Literature, you will have the opportunity to study poetry that touches on tragedy, comedy, crime or political and social protest writing. In your wider reading and independent study assessment, you will write about two different texts, one poetry and one prose. Each link to a different section of the AQA Critical anthology (narrative theory, feminist theory, Marxist theory, eco-critical theory, post-colonial theory or literary value and the canon).
Should you wish to take your knowledge further, you can combine these qualifications with others that allow you to meet university entry requirements for creative writing degrees.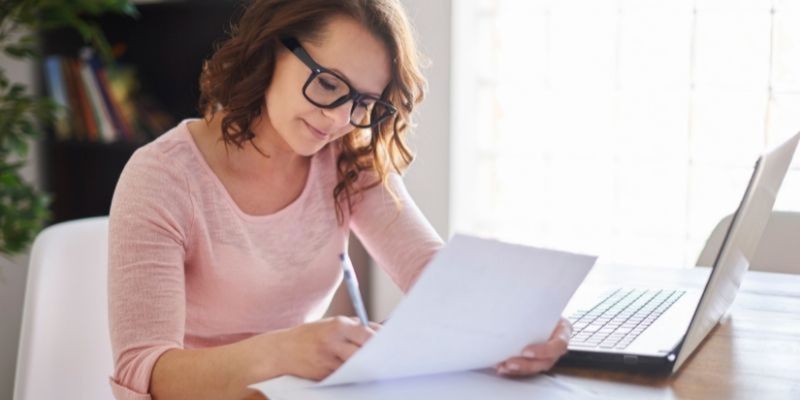 English Access Course
If you want to study poetry and are certain you want to move on to a degree afterwards, you can study an Access to Higher Education English Course online. This allows you to explore poetry while learning other elements of English Literature and the English Language that will benefit your future in writing.
As an equivalent to three A Levels, you can move straight on to a degree in English or creative writing once qualified.
During these Access English Courses, you will study a whole module dedicated to poetry. After this, you will understand the use of language and poetic techniques, in addition to the influence of period, context and author. This knowledge, combined with the rest you will gain in the course, will have you ready to study poetry at a higher level.
Indulge Your Interest in Poetry
If you're ready to try your hand at creating the next poetic masterpiece, learndirect is here to help walk you through the process.
Our courses are designed to equip learners to achieve their educational goals, no matter what they are. The courses are delivered through an innovative mix of online materials, so you stay interested and engaged.
What's more, you can move through the materials at your pace. Meaning you can progress onto the next stage of your journey quickly and waste no time getting to where you want to be.
So, no matter if poetry writing is a hobby or a part of your future career, we can help you get the skills to write with flair.
Find out more by talking with our Course Executives today. They can run through all the courses we have that can help you get the skills you need. As well as answer any questions you have about studying online with learndirect.
Call them on 01202 006 464, contact them online or click the link to view our Poetry Writing course in more detail below.