The topic of mental health is not always an easy one to discuss, particularly for people who are struggling. Arguably, talking about mental health is even harder for most children and young people, so it is important to have highly trained professionals that can provide the support they need. Mental health may seem like a simple term, but it covers a wide spectrum, and no two situations are ever the same. 
If you already work in a support role for children, you may want to progress towards a career in therapy or counselling. Taking additional courses is ideal for Continuing Professional Development (CPD). Alternatively, if you want to begin a new career, child mental health courses will put you in a good position to progress to further study. Throughout our blog you will find out what steps you can take to develop your career by taking child mental health courses. 
The Importance of Addressing Mental Health in Children and Young People 
According to the Mental Health Foundation, around one in six children experience issues with their mental health. Since August 2021, it was recorded that 75% of children and young people are not getting the help they need, which is an alarming statistic. This shows how integral child mental health professionals are and the work that they do. 
Depression, anxiety, and behavioural disorders are among the mental health issues that some children experience. There are many reasons why these conditions form, and it can be as a direct response to events or a moment that has happened in their lives. A child's mental wellbeing is incredibly important as these are the years in which they are developing and trying to understand the world. 
By studying child mental health courses, you will give yourself a strong foundational knowledge to progress into further study and a potential career. For a young person to become a well-rounded adult, they need to look after their mind as well as their physical health. 
While no two people's mental health concerns are ever the same, there are some common signs that are sometimes displayed. These include significant behavioural changes, problems with sleeping, withdrawing from social situations, and self-harming. If you progress into a career within mental health services, you will need to treat each situation sensitively.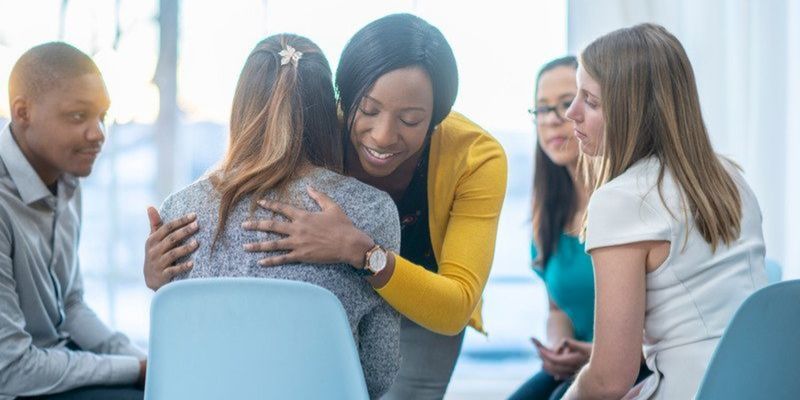 What's Involved in a Child's Mental Health Course? 
The TQUK Level 2 Certificate in Understanding Children and Young Peoples' Mental Health is a great way to gain foundational knowledge ahead of potential further study. This child mental health course is provided by learndirect and accredited by Training Qualifications UK, and could set you on your way to further study. If you have a caring disposition and are interested in the psychological aspects of child development, then this course could be ideal for you. 
The duration of your course will involve covering a range of topics and subjects that will help to diagnose and treat children and young people dealing with mental health issues. You will understand the impact of children's mental health and how each individual needs to be supported and encouraged to focus on their mental wellbeing. 
There are various topics that will be covered during your online mental health course, and some of the subjects covered include: 
Understanding Factors which May Affect Children and Young People's Mental Health – Mental health is incredibly vast and complex, and in many instances, there is not one single thing that causes an issue. However, life events can contribute to psychological problems, and given that children are still in their developmental stage, you could argue that they are susceptible to struggling with changes 

Understanding Children and Young People's Mental Health Concerns – One of the most important aspects of your role if you are to progress into child psychology or therapy is being able to listen. One of the hardest things in life is to open up about something you are struggling with mentally, and for young people it can be even harder. During this child mental health course, you will learn how to create a safe space for the young person you're treating 
To successfully achieve the TQUK Level 2 Certificate in Understanding Children and Young Peoples' Mental Health, you will have to successfully complete a number of assignments. Each assignment is scheduled at the end of each unit, and once you have submitted them, you will receive constructive feedback from your tutor. You will be awarded with a Level 2 Certificate after you have successfully completed the course. 
Career Prospects 
One of the many benefits of achieving a TQUK Level 2 Certificate in Understanding Children and Young Peoples' Mental Health is that you can use it to progress to other areas of study. By gaining a foundation knowledge of children's mental health, you could broaden your overall knowledge by studying for a Mental Health and Counselling Level 3 Diploma (RQF). 
This is one of the many online mental health courses available at learndirect and it will give you a strong understanding of mental health and how to develop counselling skills. After completing this qualification, you could develop your knowledge further by studying counselling, psychology, or mental health nursing. There are various career opportunities open to you, and with a wide range of qualifications, you can either remain in child mental health services or progress into other areas.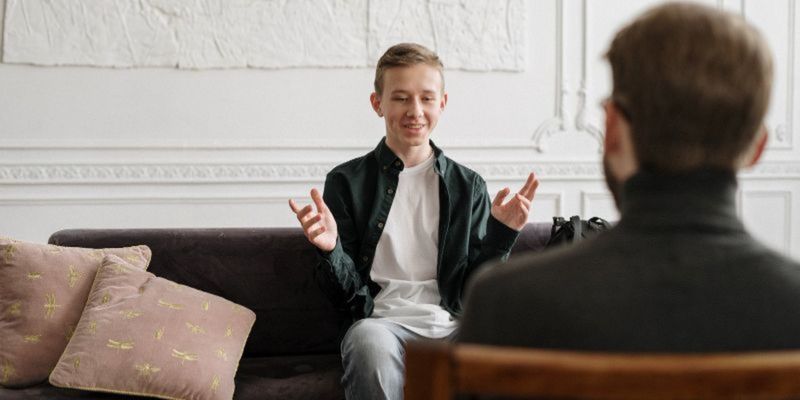 Benefits of Online Learning 
As the UK's leading online learning provider, learndirect has helped more than 4 million students achieve qualifications in their chosen courses. The benefit of online mental health courses means that you have freedom to study at your own pace. Online learning presents an opportunity to people who want to change or progress their careers later in life. 
You do not have to commit to in-person learning, which often consists of spending your days in a classroom. People who have children can still undertake an online mental health course, as you can study when your kids have gone to bed or whenever you have some free time. Similar can be said for people who work full-time.  
The beauty of online learning is that you can study from the comfort of your own home at your own pace. By studying with learndirect, you will be given all of the course materials you need to complete your assignments and learn the crucial skills related to your course. You will also have contact with your tutor, who will assess your assignments and provide feedback to help you progress through the course. 
The flexibility is ideal for people who do not want to neglect their existing commitments. Most important of all, you will gain an accredited qualification that can kickstart your career. With a range of online mental health courses available, you will be able to hone your skills and progress through further study and potentially on to a new career in mental health services. 
Start Studying Today! 
Unlike traditional in-person study, you can start an online mental health course at any time. As soon as you enrol on your course with learndirect, you will instantly be sent the course materials you need to get started. If you want more information about your options, give one of our Course Advisers a call on 01202 006 464. Alternatively, click below and learn details about our courses.