For a business to continue thriving at the highest level, they need to introduce new products and services that target their key demographics. The end result is only achieved through expert planning and project management, which involves a team of professionals working together to reach a common goal. 
If you already work in a project management role or you are keen to embark on this profession, then studying project management courses will equip you with the skills and forward-thinking approaches you need. If you are keen to embrace project management tools and develop your skillset for a current or future role, then continue reading! 
We explain the roles of a project manager and the career opportunities available to you after completing our project management courses. 
What is Project Management? 
Project management is the process of applying various disciplines and initiatives to deliver a project. If a new product, service, or change to the business has been sanctioned, then the process in which it is implemented falls under project management.  
It is important to note that the project management tools you use differ from general business management because when it comes to managing a project, you are focusing on one specific action as opposed to an ongoing process.  
While there is no set structure to delivering a project, there are general components that are followed across the board, including: 
Timeline – Generally, all projects require a deadline so, during the planning process, the timeline and duration of the project will be laid out 
Cost – For the work to be completed, there will be a set budget and all actions will have to work within said budget 
Opportunity – The purpose of a project is to implement new changes, new products, or a new service. Project management involves outlining the changes that will be made by the project 
Quality – Every element involved in the project management is geared towards delivering an outcome that is of a high standard 
It is important to note that each one of those components is affected by the other. So, if you adjust the timeline, the budget, scope for change, and standard of the product or service will have to adapt. 
What Does a Project Manager Do? 
If you are keen to secure project manager jobs, then it is important to know what your roles and responsibilities will be. You will be overseeing a project or initiative within a business, so it is your responsibility to ensure that all the moving parts are in place to deliver the end goal. Essentially, you will have to set deadlines, delegate tasks, and keep track of the work and processes that need to be completed. 
You will likely have a team of professionals that you will need to provide instructions for and delegate tasks to, and you will need to report progress to senior managers. Once you have developed project management tools, you will be able to take care of the following responsibilities: 
Plan the project by setting objectives, outlining goals, creating schedules, delegating roles, and building timelines for tasks 
Motivate your team so that they can complete their tasks to the best of their abilities 
Oversee and manage the progress of the project  
Monitor processes to keep the project timeline on track 
Identify and manage risks 
Introduce any necessary changes to the project 
Report to senior management 
Evaluate success and challenges once the project has been delivered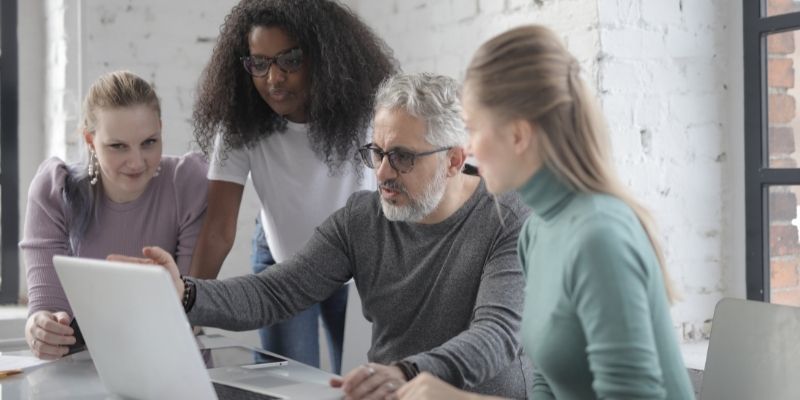 How to Become a Project Manager 
Having a degree is beneficial for anyone looking to get into project management or apply for project manager jobs, and it is possible to break into the industry with a degree in any subject. However, if you want to gain practical knowledge and develop project management tools, it is advisable to study a foundation degree, Higher National Diploma (HND), or a degree in project management or business. 
Given that there are many industries that offer project manager jobs, it is worth researching the qualifications required for your specific industry. However, project management courses that are accredited by the Association for Project Management (APM) will enable you to apply for many project manager jobs. 
Our Range of Project Management Courses 
Agile Project Management (AgilePM) is the globe's leading certification in this sector, and by studying with learndirect, you can enrol on the Agile Project Management Foundation and Practitioner (AgilePM) course. Delivered online, you will be able to achieve two qualifications in one course, which is accredited by the Association of Project Managers Group (APMG). 
If you currently work in the IT, engineering, product and service development industries and are ready to take the next step up towards project management, then this course is ideally suited. You will delve into various concepts and project management tools that will help you develop the necessary skills to thrive in this profession. 
The course is divided into two sections, Foundation and Practitioner, making it ideal for both beginners and experienced project management professionals. It is fully accredited and upon completion of the course, you will achieve the AgilePM Foundation and AgilePM Practitioner certification. 
The modules outlined in our project management courses are designed to help you develop a range of project management tools that you can use in real life professional situations. Below, we have outlined the topics covered in each section. 
Foundation Level 
The concepts, risks and benefits of Agile development 
The principles of Agile project management and the philosophy of the concept 
Understanding DSDM Atern lifecycle and products  
Recruiting project management teams 
The process involved in running a facilitated workshop 
Analysing and prioritising requirements for deliverables 
The importance of negotiation and collaboration with stakeholders 
How to create and manage an Agile project 
Practitioner Level 
Learning how to assign responsibility to management, technical, and business departments 
Structuring project teams for maximum success 
Defining functional and non-functional requirements 
Using advanced estimation, measurement, and configuration techniques for Agile management 
Introducing quality control systems  
How to prepare for the future by using maintainability and scalability during the planning process 
After each section, you will need to complete an exam to achieve the accredited APMG qualification, which is the equivalent of Category C – 28 Professional Development Units (PDUs).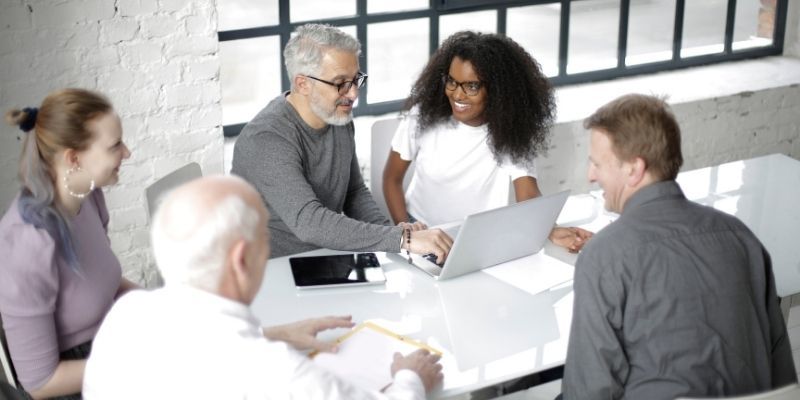 Career Opportunities 
Once you have achieved your qualification, you will be in a strong position to be more effective when handling a project in your business. With these project management tools and skills, you can work towards senior project and development roles, such as a: 
Team Leader 
Software Development Manager 
Project Manager 
Enhance Your Career Today! 
If you are starting out in the world of project management or want to develop your skills in order to take the next step up in your career trajectory, then we can help. By coming to learndirect to study project management courses, you will have the benefit of studying online. This will give you the freedom to tailor your study schedule around your existing commitments. 
So, if you work full-time or have a young family to care for, you can still gain the skills you need to enhance your career and apply for project manager jobs. 
To learn more information about our project management courses, speak to one of our Course Executives by calling 01202 006 464. Alternatively, you can contact us online or click below to discover all of the opportunities available to you!