What is Lean Project Management and How Will it Boost Your Career?
Every successful business implements management strategies that are designed to enhance its overall standing in the industry and achieve business goals. There are various approaches that can be taken, with many opting to implement lean project management. This approach contains a range of principles that are adopted throughout every department within a business.
Lean management is a popular approach that is often used by major companies and organisations. If you work in a project management role and would like to develop essential project management skills that incorporate lean management principles, then we can point you in the right direction.
Continue reading to gain an understanding of lean project management and the various principles and approaches involved. We also highlight a range of accredited courses that can enhance and develop your career prospects.
What is Lean Management?
Lean management was first introduced as a philosophy by Toyota, implemented as an approach to manufacturing that reduces waste and focuses on highly efficient processes. Now, lean management principles are adopted by businesses far and wide. The idea is to introduce a streamlined management process that eliminates waste and maximises customer value.
Lean management is a combination of management structure and organisational culture, and for it to work, every employee within the company needs to be on the same path.
What are Lean Management Principles?
Traditionally, there are five main lean management principles, of which we have outlined below:
Value – The customer's perspective is crucial when creating new products or services, and the lean management approach consists of considering the value of their product or service. It will need to tick a variety of boxes, such as customer need, customer demand, and customer fulfilment
Value stream – The second of the five lean management principles focuses on the processes that need to be implemented to achieve the end goal. By this point, you would have already identified the value of your product or service, and now you need to map the stream that will achieve it. This involves production, research and development, marketing, and human resources
Flow – To achieve a seamless process, you will need to implement a flow, which is done by analysing each step. You will also need to create ways to maximise efficiency and reduce waste
Pull – The penultimate lean management principle is about establishing pull, which refers to the customer's view of the final finished product or service. The purpose is to 'pull' the value of the product or service from the customer's perspective. This means that rather than invest in production, materials, and storage, you can focus on the real needs of the customer
Perfection – The final lean management principle focuses on the factors that add value and remove those that don't. Perfection does not necessarily exist, but this principle is about pursuing perfection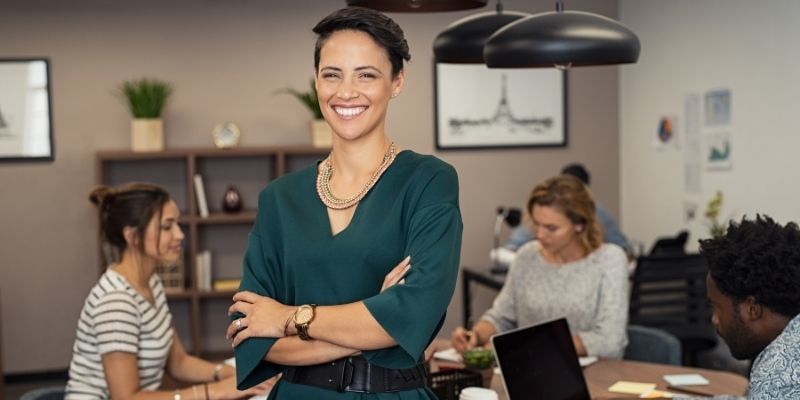 What is Project Management?
The term project management refers to the processes involved in getting a new product or service to its final stage of implementation. Whenever a business or company introduces change, a process needs to be put in motion.
Some confuse this process with general business management, but project management skills are different as you are focusing on a sole stream rather than ongoing improvements to the business. Every project is delivered differently, but there are general concepts and components that are adopted by all. They include:
Time – The duration of the project will need to be outlined in the planning stages, with various deadlines being set
Budget – The project will have to work within the constraints of a budget, and this figure will need to be outlined in the planning stage
Opportunity – By introducing a new product or service, new opportunities and changes are created. It is important that these potential changes are highlighted during the planning stage
Quality – The outcome is key when it comes to delivering a project, and when managing this project, it is your responsibility to ensure that it meets the high standards created
All of these project management factors go together, so if you change one of them then it will affect the other. They all need to be cohesive in order to achieve the best results.
What are Project Management Tools?
There are various tools and software programmes that are designed to help with project management practices. For a project to be delivered on time, within budget and to a high standard, you need to plan properly. There are various options you can use, including:
Gantt Chart – You can use this chart to display the various tasks and milestones reached during your project. You can also use this tool to highlight the resources used
Logic Network – It is essential not to lose track of the progress the project is making. As part of your project management skills, you will need to stay on top of everything, and using a Logic Network allows you to do so. It will display the various activities needed to complete a part of the project
PERT Chart – PERT stands for the Program Evaluation and Review Technique and it is a method that analyses each task involved in a project
Can I be a Project Manager?
The great thing about project management is that it features in almost every industry, but because of this you may have to gain specific qualifications in those respective fields. Generally, you do not need a degree in project management, but to develop project management skills, a course would be hugely beneficial.
To put yourself in the strongest position to secure a project management job, you should undertake a course that follows either Agile or PRINCE2 methodologies. You can find both of those at learndirect. Below, we have outlined the project management courses we offer:
Agile Project Management Foundation and Practitioner (AgilePM) with Foundation and Practitioner Exams
This project management course focuses on the foundational concepts of the process and the techniques you need to effectively manage projects across an array of sectors. While project management features in almost every industry, this course specifies on the engineering, IT, product and development industries.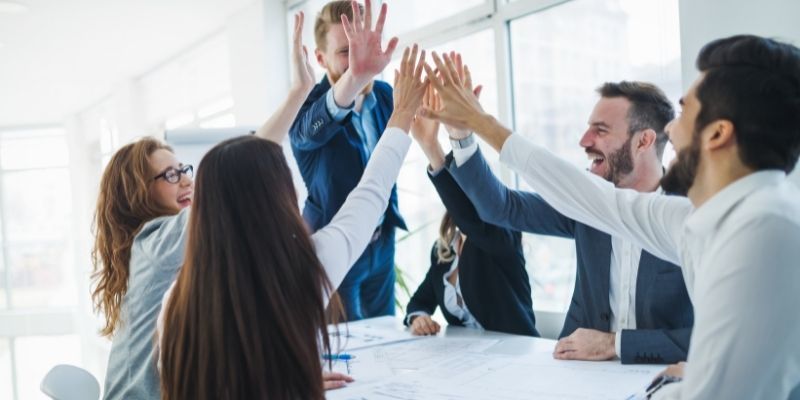 The course is broken up into two sections, Foundation Level and Practitioner Level, making it ideal for beginners and advanced professionals. The modules cover an array of topics, of which we have outlined below:
Foundation Level
The concepts, benefits and risks of Agile development
The philosophy, approach and principles of Agile project management
Understanding the DSDM Atern lifecycle and products
Recruiting or assembling appropriate project teams
How to plan and run a facilitated workshop
Model and prototype aspects of the solution to ensure that the correct development path is being followed
Elicit, analyse, prioritise and manage requirements for deliverables
Create a timeboxed plan that keeps the project on track
Understanding the importance of negotiation and collaboration with key stakeholders to ensure continued progress
How to set up and manage an Agile project using the framework
Practitioner Level
Overseeing products and deliverables and properly assigning responsibility to management, business, and technical departments
Structuring and empowering project teams for maximum success and efficiency
Using MoSCoW prioritisation to ensure deliverables are completed in the correct order
Advanced estimating, measurement, and configuration considerations for successful Agile management
Defining functional and non-functional requirements for deliverables
Implementing quality control to maintain standards
Preparing for the future by considering maintainability and scalability during the planning stage
Each section will require you to complete an exam, which will consist of multiple-choice questions and will be delivered online.
PRINCE2 (6th Edition) Foundation and Practitioner Training and Exam – Online
PRINCE2 is another project management methodology that meets the industry standard. This project management course will teach you the skills and techniques you need to help businesses take their project to the next level. The course is ideal for professionals at varying levels as it covers Foundation Level and Practitioner Level learning.
You will delve into the core principles, themes, and processes of project management methodologies. So, you will be able to answer the 'what', 'why', and 'how' of project management. This will enable you to implement effective and streamlined processes and initiatives.
Below, we have outlined the modules that you will cover during the two sections of the course:
Foundation Level
Discover the key concepts relating to projects and understand the PRINCE2 principles, including continued business justification, learn from experience, defined roles and responsibilities, manage by stages, manage by exception, focus on products, and tailor to suit the product
Learn all the PRINCE2 themes: Business Case, Organisation, Quality, Plans, Risk, Change and Progress, and understand how these themes can be applied throughout the project
Understand how to follow the project lifecycle from start to finish with the seven PRINCE2 processes: starting a project, directing a project, initiating a project, controlling a stage, managing product delivery, managing stage boundaries, and closing a project
Practitioner Level
Advance your understanding of the PRINCE2 methodology to Practitioner Level
Learn how to apply the seven PRINCE2 principles within your project
Understand how to apply and tailor relevant aspects of the seven PRINCE2 themes in context
Study the seven PRINCE2 Processes and learn how to apply and tailor them in context
You will need to pass an exam in both the Foundation and Practitioner Levels to achieve your accredited qualification.
What is Lean Project Management?
Lean management covers a range of bases, but the overriding purpose is to maximise value while minimising waste. This approach is taken in project management, and it is a style that is adopted by project managers in many businesses.
How to Develop Lean Management Techniques
If you are entering this profession or already have experience in lean management or project management, then you can develop a range of techniques through lean management courses. By studying with learndirect, you can enrol on a course that focuses on the core concepts and principles of this approach.
We offer a range of lean management courses that blend fundamental Lean and Six Sigma principles. The purpose is to teach you skills that you can implement to improve productivity and progress the company so that business goals are reached. Our courses focus on Yellow Belt, Green Belt, and Black Belt levels of project management training.
If you are in the early stages of your professional career, then these courses can help you move up the ladder. Alternatively, if you are looking to progress your skillset, we have lean management courses that can help you develop the skills you need. Our online courses include:
Lean Six Sigma Yellow Belt Training Course
Lean Six Sigma Green Belt ISO 18404 Training Course
Lean Six Sigma Black Belt ISO 18404 Training Course
Each course is delivered online, and they include the exams. Also, registration to the CEPAS international public register is also included. Upon completion of the course you choose, you will receive a globally recognised qualification that will transform you into a desirable candidate for employers. It will also help you progress through the ranks at your existing job.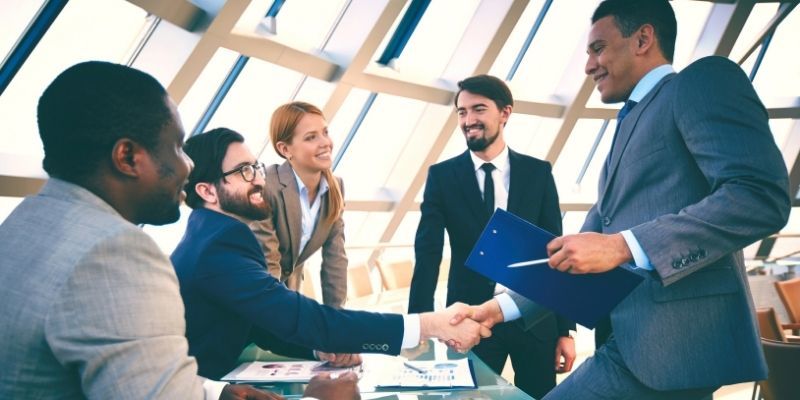 Your Career Options
There are various career paths available to you after gaining recognised qualifications. Project management comes in all industries and across many sectors. Through the courses mentioned, you can develop the skills you need to achieve your career ambitions. Below, we have outlined the roles you can pursue based on the qualifications you earn:
Agile Project Management Foundation and Practitioner (AgilePM) Course
Team Leader
Project Manager
Software Development Manager
PRINCE2® (6th edition) Foundation and Practitioner
Foundation Level
Project Administrator
Project Analyst
Project Support
Junior Project Manager
Practitioner Level
Project Analyst
Project Controller
Junior Business Analyst
Project Manager
Lean Six Sigma Yellow Belt Training Course
Quality Control Inspector
Process Improvement Analyst
Process Engineer
Lean Six Sigma Green Belt Training Course
Manufacturing Engineer
Mechanical Engineer
Quality Manager
Data Scientist
Product Manager
Project Engineer
Lean Six Sigma Black Belt Training Course
Process Improvement Manager
Quality Manager
Six Sigma Black Belt Manager
Continuous Improvement Manager
Quality Assurance (QA) Director
Lean Six Sigma Consultant
Operations Director
Get Started on Your Studies!
If you are keen to develop your project management skills and explore lean management principles, then consider enrolling on one of our accredited courses. learndirect has helped more than 4 million learners achieve qualifications in a range of subject areas, and you can add yourself to this group!
To find out more information about our project management courses, speak to one of our Course Executives on 01202 006 464. Alternatively, contact us online to find out everything you need to know!