How Much Does a Dental Nurse Earn?
Deciding on the right career path can be challenging. If you want to make a positive impact on the life of other people, then dental nursing could be a great choice. Dental nursing is a secure career where your skills will be in demand almost immediately. As an extra bonus, because you need to work in a dental practice for at least 16 hours a week when you enrol on the course, you will earn as you learn.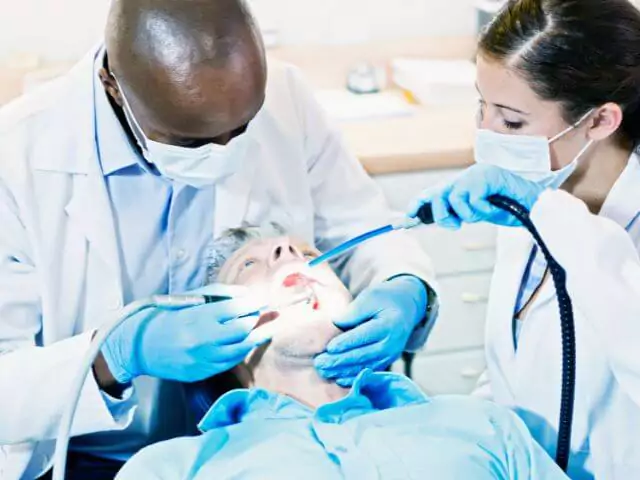 What Do Dental Nurses Earn?
A Dental Nurse's salary will depend upon experience. However, we have broken down a rough idea of what you should expect to be paid at each stage of your career journey.
How Much Do Trainee Dental Nurses Get Paid?
Working as a Trainee Dental Nurse will give you hands-on practical experience and is a requirement of your course.
The great thing is that these Student Dental Nurse roles are paid, with a typical Trainee Dental Nurse salary of around £10-£12 an hour or at least £21,000 a year, depending on how many hours you work. The average salary in the UK for Trainee Dental Nurse jobs is £24,000
How Much Does A Qualified Dental Nurse Earn?
Once you complete your diploma and become qualified, your earning potential can increase significantly. GDC-Registered Dental Nurses start at around £26,000 per year, while more experienced Dental Nurses make up to £32,000 per year.
You also have the potential to further increase your earning potential by embarking on further learning. Additional skills Dental Nurses are highly sought after and can command salaries of around £38,000.
learndirect offers NEBDN Certificates equivalent to Level 4 in:
Orthodontic Nursing
Radiography
Fluoride Varnish Application
Oral Health Education
Dental Implant Nursing
All of which would enable you to move into more senior positions and command a higher wage.
You could train to become a:
Plus, so many more practice-based roles! You also have the choice of pursuing NHS Dental Nurse jobs, those within private practice, going further afield by working as a Dental Nurse in the Armed Forces or even out at sea on a cruise ship!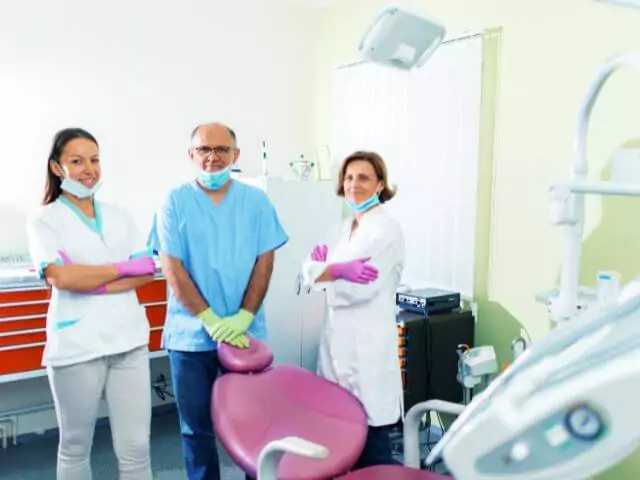 How to Get Started As A Dental Nurse?
If the Dental Nurse salary and above progression opportunities have you ready to get started towards this career, we can help you achieve your goal in a convenient way.
As the leading UK online learning provider, learndirect has a host of online courses that help people get qualified for their dream careers in a way that suits their lifestyle. One of these is the NEBDN National Diploma in Dental Nursing, which is a Level 3 equivalent qualification that is accredited by the National Examining Board for Dental Nurses.
By choosing to do your studies online, you can complete this part of the training process as and when you have the time. This also makes it far easier to find a placement as you will have more flexibility in the days you can work.
This online Dental Nurse course takes a year to complete and covers everything you need to learn to become the right arm of a Dentist. It explores the wide-ranging duties under your remit and walks you through critical topics like oral surgery, restorative dentistry, orthodontic procedures and more.
Get Started
The NEBDN National Diploma in Dental Nursing is a nationally recognised qualification that will prove to employers that you have the skills to help keep their practice running smoothly and their patients safe.
The course also follows the framework of the General Dental Council (GDC), a council you have to be registered with in order to work as a Dental Nurse.
If all of this sounds good, why not talk this career opportunity over with our Advisors? They can run you through what the course involves in more detail and answer any questions you have about working as a Dental Nurse.
Call them now on 01202 006 464 or reach out to us online. Alternatively, you can view the course by clicking below!