With recruiters spending just 7 seconds on average looking at each applicant's CV, making sure yours stands out in the pile is key to getting your foot in the door for that all-important job interview.
Understanding what to put, or more importantly what not to put can make the difference between getting a call back for an interview, or your CV getting filed… (in the recycling bin). You'll probably already know the basics of what to put on your CV but our detox tips will help ensure your it passes the first glance test!
Avoid Using 'Template Talk'
Using clichéd sentences like "In my spare time I enjoy socialising with my friends and going to the cinema" sounds like you've just used a template and the recruiter can't get a true feel for your personality.
Don't be afraid to be original and give the hirer a sense of who you are. Keep it professional, of course, but make your CV interesting to read. Don't forget that the person reading it has probably read another 10-20 CVs that day, so make sure yours stands out with interesting sentences and bullet points about you, your previous work experience, and your interests.
Also think about the wording you'll choose, for example, rather than saying "I'm a multi-tasker", provide real examples of how you've multi-tasked.
Bullet Points
Using bullet points is a great way of offering at-a-glance information and breaking down your skillset, hobbies, and experience for an employer. However, there is such a thing as too many points, so try and limit it to around 10 as too many can look overwhelming. After all, you want to offer your employer some details about you and leave enough to talk about in your interview!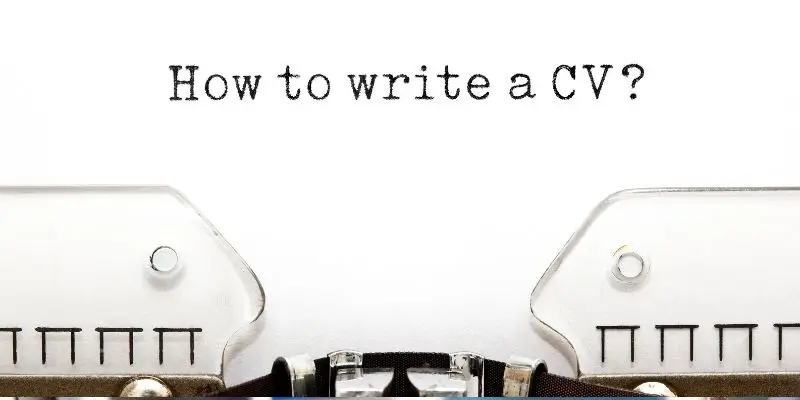 Too Much Formatting
While it's tempting to bold, underline, and add colour to your CV, too much formatting can be overwhelming to your employer. Keep the formatting to a minimum to give a sleek, modern, and professional look to your CV. This makes it easier for the hirer to read and it displays your professionality.
If you are unsure of how to format your CV, seek advice from a professional you can trust such as a tutor, recruiter or someone working in the same field you want to work in.
Giving Away Too Much Personal Information
Be very careful with the amount of personal information you provide on your CV. Often we use our D.O.B., full name and email address as a security measure in places like online banking. So, although your employer isn't going to hack your accounts, you just never know whose hands the CV will fall into. Keep personal details like dates of birth and your middle name off your CV for safety.
Don't Use Company-Specific Acronyms
Every company has its own way of doing things, so don't expect someone reading your CV to understand an acronym that was used in your old company. To be on the safe side, it's best to write out the full name and the acronym at least once so they can follow the information you're providing. Ideally, avoid company-specific acronyms altogether.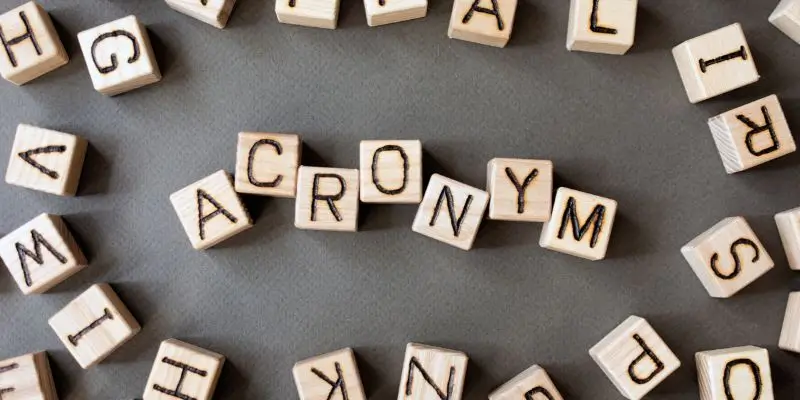 Incorrect Layout
Employers expect to find the most recent and relevant experience at the top of your CV. Don't lead them on a wild goose chase by using a confusing layout or putting the most recent information at the bottom – the hirer will want to see a chronology of your employment and how that experience is most relevant to the role you're applying for.
Don't forget, you've got about 7 seconds to grab their attention, so don't waste any time with information that isn't important or relevant. Leave old and interest-based information last so they can read it if they want to. Tailor your CV to be strong enough without it just in case they don't.
Changing Careers? Explain Why
In this modern age, more people than ever before are heading back to education to re-skill and change careers, and there is absolutely nothing wrong with that. However, if you are looking for a new position in a new career, sending in a CV that is full of experience in a different field will be confusing to the employer.
Make sure you state that you are looking for a new position within the field, why you've decided to make the change and the skills you have learned (or are learning) to support the change and be useful in your new position.
Career Gaps
If there are any gaps in your career, don't try and cover them up or lie. You may have taken time out from working to raise a family, travel, study or even try your hand at running your own business, whatever your reasons, don't try and cover up any gaps.
Employers understand that life comes with many ups and downs and you won't lose points for being honest, so long as there is sufficient explanation. Think carefully about how you can highlight the positives in each of those gaps by demonstrating what you've learned or how you've grown (professionally or personally).
Now your CV is ready to send out to employers and soon you'll be getting callbacks for interviews. Get ahead of the game with these tips on how to prepare for an online job interview.
If you're ready to start training, find out more about our courses and how we can help you achieve your career goals!