Agriculture plays a significant role in the UK's food production, with farmland around the country raising livestock to ensure that people get access to meat, poultry, dairy, and more.
Livestock farming has been around for many years, but as the world evolves so does the perception and understanding of food production and consumption. Many people live healthy lives on a dairy-free and/or meat-free diet, while others include both food groups as part of their daily consumption. 
Given that there are plenty of viewpoints and developments in agriculture and the use of UK farmland, there are unsurprisingly many myths that do the rounds. Well, we have picked out a few major myths that need to be debunked. Keep reading to separate fact from fiction about livestock farming and UK farmland. 
Myth: Burning Agricultural Waste on Farmland Affects Climate Change 
Climate change is a huge problem globally, with many factors contributing to the planet's rise in temperatures, rise in sea levels, drought, and adverse weather, including wildfires. Some believe that burning agricultural waste on farmland is contributing to these negative effects, but that is false, particularly in the UK. 
This is because the burning of most agricultural waste was banned in England in 2006 and later banned in Scotland in 2019. UK farmland gathers a range of waste materials, including: 
Plastics 
Straw 
Stubble 
Hedge trimmings 
Plant waste 
Crop residues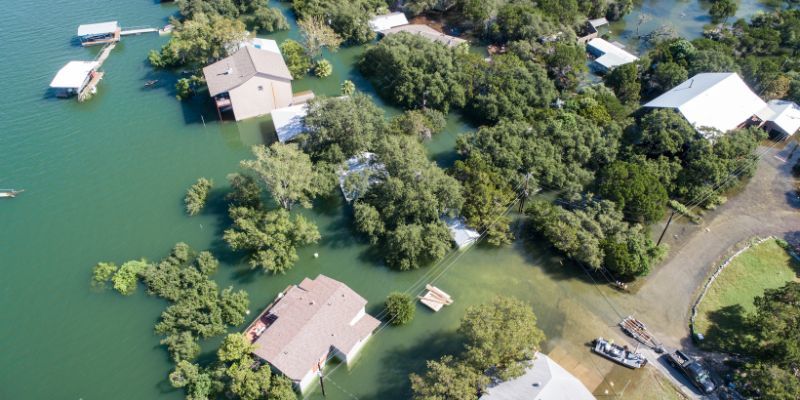 To rid these materials from their farmland, UK farmers must arrange for them to be disposed of in a legal way. It is not against the law for farmers to burn hedges and plant waste, but they must apply to the relevant governing bodies for an exemption. If granted, farmers can only burn these materials on the land where it was produced, and they cannot burn more than 10 tonnes in a day. 
To farm livestock, it is inevitable that there will be a level of waste, but due to the restrictions mentioned, it is very rare for farmers to burn these materials. Therefore, the myth that this process contributes to climate change is unfounded. 
Myth: Livestock Land Could be Used to Grow Crops Instead 
Some suggest that the land used for livestock farming could go to better use. Instead, arguments have been made for the land to be used to grow crops, but most UK farmland doesn't have the capabilities to grow crops.  
In fact, this farmland in UK areas is only suited to growing grass. To farm livestock on this land is much more beneficial as it allows the livestock to graze and feed on grass and what comes naturally from the ground. 
By using this type of land for livestock farming, animals will be eating ingredients that will make them rich in protein, which is beneficial for human consumption. 
Myth: British Livestock Eat Crops that Could be Eaten by Humans 
To farm livestock effectively, these farm animals need to graze on land that provides them with nutrients needed for human consumption. Around 70% of a cow and sheep's diet is grass, while they also eat supplements of grains, such as barley. 
The argument that crops eaten by farm livestock could be eaten by humans holds no weight, as humans will not eat grass as part of their diet. Plus, according to Rothamsted Research, every kilo of plant protein eaten by dairy cows produces 1.41kg of protein for human consumption. 

Myth: The Dairy Industry is Hurting the Environment 
Dairy products certainly make an impact on environmental aspects, including greenhouse gas emissions, resources, and the quality of water, soil, and air. Many argue that dairy is a huge contributor to these issues, but there are so many areas of food production that make an environmental impact. 
With environmental issues at the forefront of the world's social consciousness, many dairy industries are making efforts to improve efficiency when it comes to productivity and reduce the quantity of resources and gas emissions. 
While the dairy industry cannot escape scrutiny, there are plenty of elements involved in food production that has an environmental impact. 
Myth: Growth Hormones are Used by Farmers 
This is a common misconception when people consider livestock farming, arguably because in the United States, growth hormones can be used in some elements of farming. In the UK, though, the use of growth hormones to farm livestock is banned. 
The legislation was introduced by the EU, but after Great Britain left the EU, the government decided to uphold the ban. The growth hormone Bovine Somatotropin (bST) has been found to build milk production by 15%, but scientific research suggests that it increases the risk of cows contracting several diseases. 
Can You See Yourself Working in the Land-Based Science Industry? 
Now that we have dispelled myths associated with livestock farming and the use of UK farmland, do you envisage a career in this sector? There are many roles within agriculture and farming but depending on the area that you want to work in, studying qualifications can help you achieve your career goals. 
While a degree may not be a prerequisite for some jobs within the land-based industry, there are subjects that you may want to study at degree level that will benefit your career, such as: 
Animal Studies 
Arboriculture 
Horticulture 
Ecologist / Conservationist 
Landscape Architecture 
Landscape and Garden Design 
Agriculture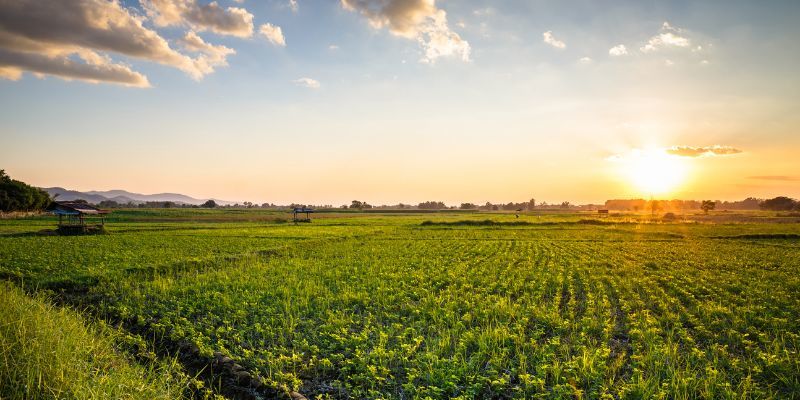 If you are mulling over whether to work in livestock farming, conservation, ecology, or other land-based fields, then we have a course at learndirect that will get you prepared for university study. The Access to Higher Education Diploma (Land Based Science) course is designed for adults who want to study at university but don't have A Levels to meet entry requirements. 
Many higher education establishments accept Access to HE Diplomas as an alternative to A Levels, and the good news is that Access to Higher Education Diplomas are the equivalent to 3 A Levels. Our course covers a wide range of topics that will propel you towards your desired degree subject. 
From farming management and ecosystems to plant and animal biology, you will learn everything you need to know about land-based science. 
Key Course Features 
Accredited – The Access to Higher Education Diploma (Land Based Science) is an Ofqual regulated Open College Network qualification, and is nationally recognised 
Online learning – Studying this land-based science course is hugely beneficial as you don't need to commit to in-person classroom learning. This is because the course is delivered 100% online, so you can complete it from the comfort of your own home and at your own pace. Whether you want to commit to a full day of studying or two hours a day, it's up to you! 
Individual Learning Plan – You will be issued with an Individual Learning Plan, which will outline your submission deadlines, helping keep you on track during your studies 
Course length – You have two years to complete your Access to HE Diploma, but most of our learners achieve their Level 3 qualification in 9-12 months 
Start Studying Towards a Career in Agriculture Today! 
Whether you want to farm livestock for a living, assist with conservation efforts, or specialise in everything to do with UK farmland, studying our Access to Higher Education Diploma (Land Based Science) is a great start! 
To enrol on our course or find out more information about it, give our Course Executives a call on 01202 006 464 or contact us online. 
You can also keep track of all animal awareness days and events with our FREE calendar! Download it here.