Becoming a Teacher Without A Levels 
The education system most of us have been familiar with over the years is relatively straightforward. You go through primary education, progress to secondary school and should you wish to go to university, complete A Levels in post-secondary education.  
Though, one thing that is certain is people's lives aren't always so straightforward. There are any number of reasons why an individual who wishes to go to university may not have achieved the qualifications that allow them to meet the entry requirements for their degree.  
People pursuing all manner of careers find themselves in this situation, including would-be Teachers. If you're thinking about taking a step into teaching and you find yourself in this category, you're no doubt asking yourself 'Is it possible to become a Teacher without A Levels?' 
To help with this query and many more relating to the qualifications needed to be a Teacher, we've answered some of the most frequently asked questions on this subject. 
Can I Become a Teacher Without A Levels? 
Short answer; yes. 
If you left school with no A Levels it does not mean you should miss out on your dream of becoming a Teacher. There are many routes to take for a career in teaching and it depends greatly on the qualifications and experience you currently have. 
With a severe shortage of Teachers across the UK, a career as a Teacher is in high demand. Maths and Science Teachers are especially in-demand, and with the population continuing to rise, it is predicted that by 2025, secondary schools will have 15% more pupils. 
So, if you think a teaching career is right for you, you can side step the A Levels and take alternative qualifications that will help you fill these much needed roles in education.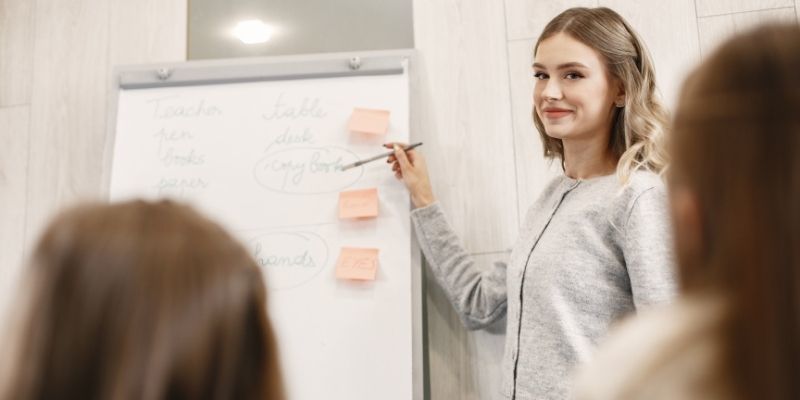 Can I Become a Teacher Without a Degree? 
Short answer; no. 
You cannot become a Teacher without any type of undergraduate degree, but you can become a Teacher without a degree in teaching. 
You can take the TA route into teaching. That means qualifying through an assessment-only route. If you are an experienced TA with a degree and enough classroom teaching that involves instructing a full class, planning and assessing, within an early years and/or further education setting, you can gain the QTS qualification necessary to teach in England and Wales. 
Secondary School Teachers also typically have a degree in the subject they want to teach or one very similar. This is a great way to indulge your interests through your studies. 
What Qualifications Do I Need to Start Teaching? 
Short answer; Level 2, Level 3 and degree-level qualifications. 
In order to become a Teacher, the academic pre-requirements are: 
Grade C/4 or above in GCSE for English and Maths (may include Science if teaching at early years and primary level). If you don't have these, other Level 2 qualifications can be accepted 
2 or 3 A Levels are usually required for university, for aspiring Secondary School Teachers, one of your A Levels should be in the subject you wish to specialise in. Alternatively, other Level 3 qualifications can be accepted  
Pass the professional skills test in numeracy and literacy 
An undergraduate degree at 2:2 or above  
Do You Need A Levels To Be a Teacher? 
Short answer; no. 
There is no requirement for A Levels to pursue a career in teaching. If you have GCSEs at grade C or above and decide to go to university you can simply take the Access to HE Diploma route, which will tick the Level 3 qualification box and allow you to go to university.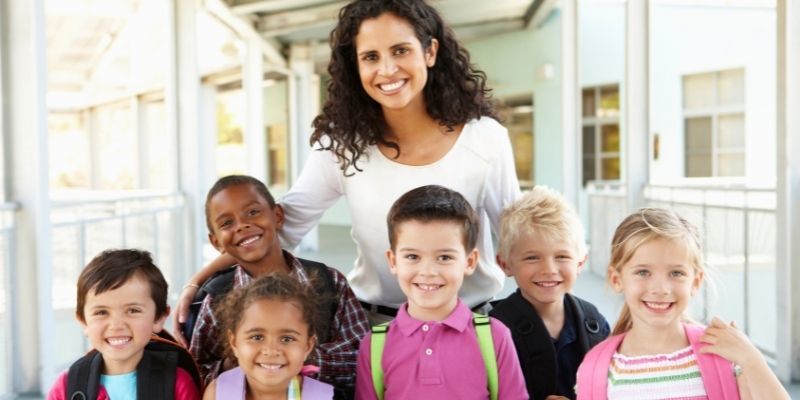 Can I Get into University Without A Levels? 
Short answer; yes. 
As the Access to Higher Education Diploma is a nationally recognised Level 3 alternative qualification, most universities accept it in place of three individual A Levels. This is perfect for anyone looking to become a Teacher without A Levels.  
These Access courses are offered in a range of subjects. Would-be Secondary School Teachers can study the Access course that is most complementary to their specialist subject. Aspiring Primary School Teachers, on the other hand, are advised to complete the Access to HE Diploma (Education). 
This Access to Education Course includes:  
3 modules on study skills  
17 modules on notions of education, child psychology, disability and inclusion, play and safeguarding 
Why Should I Study an Access to HE Diploma in Education with learndirect? 
Short answer; it's convenient and flexible. 
Many education providers offer the Access to HE Diploma in Education. While this course can be studied at certain local colleges, there are a few advantages of studying the Access to Education Course online with learndirect: 
Everything is online. You can study from the comfort of your own home. That means you can easily fit in your family life, work commitments or anything else that would need a flexible study schedule.  
You do not need to wait until September when most colleges are open for admissions. 
You won't have to travel to the local college, or any other provider that offers the Access to Teaching Course. 
You have access to the full course materials, so you can choose how early or late you finish your studies and go to university. 
If you need to meet the English and Maths entry requirements for university study too, learndirect offers free English and free Maths courses that can help you get prepared for GCSE grade equivalents like Functional Skills.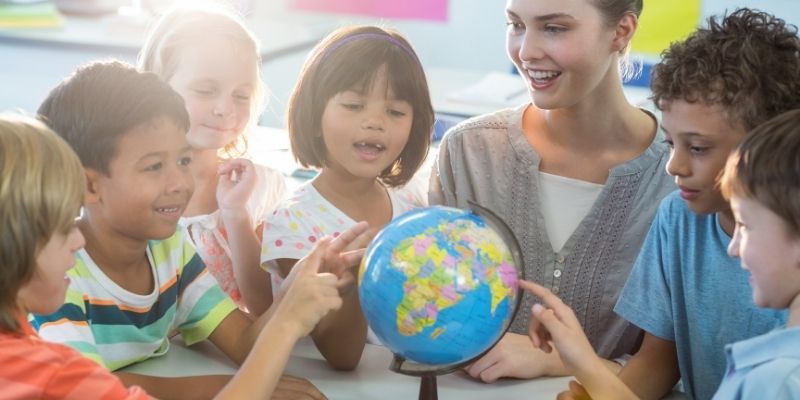 How Do I Train to Be a Teacher? 
Short answer; the way that suits you best. 
In order to become a Teacher, you will need to achieve Qualified Teacher Status (QTS). Anyone looking to teach in a public school across the UK will need to hold QTS, and this can be achieved in 2 ways. 
One way is qualifying through university-based education. An undergraduate or postgraduate degree in education plus two placements, in two contrasting schools that amount to 24 weeks of teaching experience. 
The other way is through school training, learning the practice of teaching by working as Teaching Assistants (paid or unpaid) – there are a number of programmes dedicated to this route into teaching.  
Ultimately, prospective Teachers will study the theory of teaching through a college, university or any other approved training scheme. 
How Long Does It Take to Become a Teacher In UK?  
Short answer; it depends. 
The time it takes for you to become a qualified Teacher in the UK will be decided by your existing qualifications. If you are starting with just GCSE qualifications, you will need: 
Access to HE Diploma: minimum 6 months - maximum 2 years 
Undergraduate degree: 3 to 4 years (full-time study) depending on the type of degree or 4 – 6 years (part-time) 
QTS qualification through assessment-only: typically a 12-week programme, but it may vary, according to the training provider 
While there are other ways, all depending on lifestyle, qualifications and other commitments, this is the most efficient route to becoming a Teacher with just GCSE qualifications. It can take a minimum of approximately 4 years in a best-case scenario, or it can be spread out over a few more years if you have other priorities.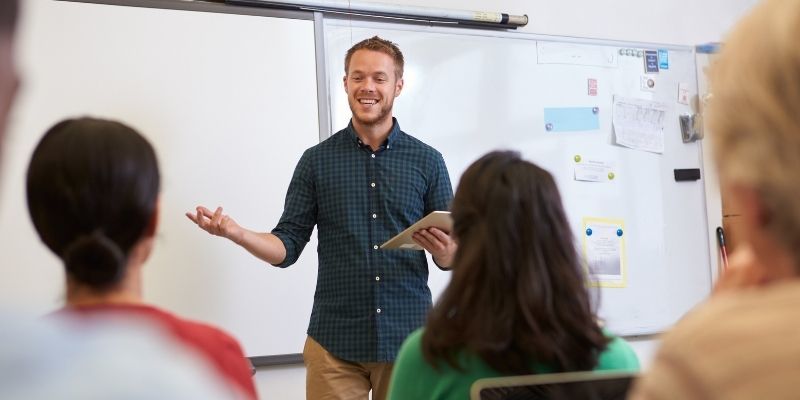 Can I Afford to Become a Teacher? 
Short answer; yes, if you study with learndirect. 
How affordable your teaching education is will also depend on the amount of training you require to get into your teaching career. If you start with just GCSEs, you will need an Access to HE Diploma in Education and an undergraduate degree. 
Prior to university-level study, learndirect can help make the qualifications needed to be a Teacher more affordable. Our Access to HE Diplomas and other pre-university qualifications are suited to a lot of financial contexts. With the flexible payment methods we offer, you can start learning by securing your course with a small deposit and then spread out the remaining course fees over a manageable timeframe.  
What Does a Teacher Earn? 
Short answer; it depends on where you work. 
Teachers' salaries vary across the UK. In England (excluding London), Teachers can earn anything between £23,000 and £35,000 depending on experience, the subject taught, plus the level and type of school. In London, the pay scale rises from £1,000 (outskirts) to £6,000 (inner suburbs). In any case, Teachers can earn well and make a nice living from a job they enjoy. 
Take a Step into Teaching Today 
If you want to get into teaching and you're ready to complete the qualifications needed to be a Teacher, you can complete your pre-Teacher training courses online with learndirect from the comfort of home.  
Find out more by speaking with our Course Advisors today, they can help identify the level of qualification you already have and from there, help you determine the quickest route to get qualified as a Teacher. 
Why wait? Start making the moves towards your ideal career today! Call them now on 01202 006 464 or contact them online. Alternatively, click below to view our Access to Teaching Course in more detail.