In society, not everyone can navigate through life without assistance, due to health issues, or circumstances related to the environment they live in. A Social Worker plays an important role in safeguarding these individuals, who are usually the most vulnerable in society.
If you want to provide essential support to adults and children who need it the most, then become a Social Worker. UK residents can undergo a Social Worker training programme to achieve their career goal, and it is possible to reach this feat without having to obtain any A-Level qualifications.
What is Social Work?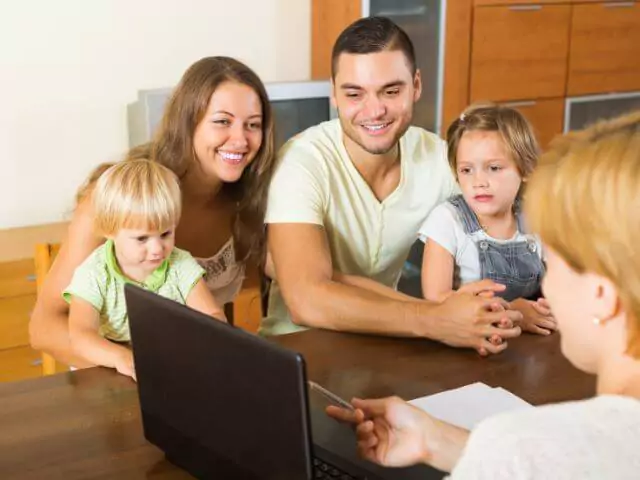 According to the International Federation of Social Workers, social work is a 'practice-based profession and an academic discipline that promotes social change, development, social cohesion, and the empowerment and liberation of people'. In a nutshell, there are 4 things at the heart of the social work profession:
Support
Protection
Empowerment
Change
Social work aims to increase the well-being and quality of life for vulnerable people – such as children and young people, the disabled and the elderly – through empowerment and support. It works to protect people from neglect, abuse or harm and supports those with social or health issues that hinder their daily life.
Social work should not be confused with social care, which involves direct patient care. Social work is a qualified profession and field of study in which you need Social Worker training, whereas social care is vocational and largely made up of an unqualified workforce.
What Does a Social Worker Do?
A Social Worker's responsibilities vary depending on caseload. However, typical duties include:
Creating rehabilitation plans for those recovering from a long-standing illness
Implementing safeguarding policies for vulnerable adults or children
Writing and preparing care plans for individuals
Monitoring and evaluating individuals and keeping records of their progress
Advocating for vulnerable people's rights and keeping up to date with relevant legislation
Making changes to people's homes so they can live as independently as possible
Referring individuals to relevant community resources and organisations (e.g. legal aid)
Social Workers are advocates and guardians for people with social, health or interpersonal issues. Rather than providing direct care, they safeguard, assess, support, and help people in need to resolve the issues that impact their life. To become a Social Worker UK residents will need to perfect these skills and approaches.
To do this efficiently, Social Workers liaise with other health and social care professionals and local authorities, such as child social services and counsellors, to ensure that the appropriate support is in place for each case. You will be informed in more detail while studying social work courses about the organisations you will work with.
Social Workers are rarely office-based and can spend their day travelling from hospitals to care homes, schools to service users' houses. This makes the career ideal for anyone who wants to make a positive difference in people's lives, whilst having a varied workday every day.
What Can Social Workers Specialise In?
Like in any profession, there is room for career progression and development when you become a Social Worker. UK residents should know that often, this comes in the form of developing a specialism, and there are many different areas of care that Social Workers can specialise in, such as:
Learning disabilities
Mental health
Working with children and families
Alcohol, drug, and substance abuse
Housing and homelessness
Criminal justice and ex-offender rehabilitation
Palliative and hospice care
To develop specialist knowledge, you will often need to undergo additional Social Worker training in the form of work placements. These can last up to 2 years, depending on the position and work experience. Each speciality has its own challenges and responsibilities.
What Qualifications Do You Need to be a Social Worker?
You will need an undergraduate or a postgraduate degree in social work that has been approved by the Health and Care Professions Council (HCPC). To get on to an undergraduate university degree programme, social work students will typically need at least five GCSEs at Grade C/4 or above in Maths, English and Science, along with two relevant A-Levels.
However, with an Access to Higher Education Diploma under your belt you can get to university with no A Levels. This is because Access to Higher Education Diplomas are equivalent to 3 A-Levels, and most universities accept them as alternatives to A-Levels. Though, each establishment has its own entry requirements, so it is important to check these before you submit your application.
For a postgraduate master's qualification, you will need to have a degree at 2:1 or above and also have GCSE English and Maths at Grade C/4 or above. If you haven't got the GCSEs, Functional Skills Level 2 in English and Maths are an ideal alternative.
Along with your social work degree, you will also need to pass a Disclosure and Barring Service (DBS) check and become a registered member of the HCPC, or your relevant regional standards council before you can practise as a Social Worker.
Do You Need a Degree to be a Social Worker?
Yes, you need a bachelor's degree in social work or a master's degree in the subject if you already have an undergraduate degree in an unrelated subject. Undergraduate degrees in social work take different forms depending on the university, so look out for courses with BA, BS, BSSW or BASW in the title when searching for your undergraduate social work courses.
You will need to make sure that, whatever course you pick, is approved by the Health and Care Professions Council (HCPC) if you're studying in England.
What Does the Access to HE Diploma (Social Work) Involve?
By opting to study the Access to Higher Education Diploma (Social Work) course, you will gain foundational knowledge of what it takes to become a Social Worker. UK learners should expect a mixture of study skills and academic-based social work course content to get them prepared for their degree subject and university study.
The academic modules in our Access to Higher Education Diploma (Social Work) course will cover core subjects, including:
Health and well-being
Psychology
Crime and deviance
Cognitive psychology
Sociology of the family
Contemporary issues in social policy
Morals and ethics in social work
What makes this form of social work courses favourable is that they can be studied entirely online with learndirect, the UK's leading online learning provider.
The social work course content can be accessed via our industry-leading digital platform 24/7 for the duration of your studies. What's more, you will not need to do any exams to achieve your diploma. Instead, this online course is assessed via a series of assignments based on the modules covered.
You have two years to complete the course, but our learners take an average of 9-12 months to achieve their diploma.
How Long Does it Take to Become a Social Worker?
A typical undergraduate degree in social work takes 3 years to complete, while a master's degree can take up to 2 years to achieve. This means that you could qualify in as little as 2 years if you already have an undergraduate degree.
Improve Your Social Worker Prospects Today!
If you are starting from scratch in your pursuit to become a Social Worker, UK residents need to gain relevant qualifications. Access to Higher Education Diploma (Social Work) will help you go to university to study social work courses at the degree level.
If you want to enrol on this course, speak to a Course Executive on 01202 006 464 or contact us online. Or, click below to discover how you can study social work courses online.