Running your own spa or salon can be extremely exciting and rewarding, however, as with any other business, it comes with its own set of challenges.
One of the most important decisions you can make as a business owner is hiring the right team. It's imperative that your staff represent you well, work together and become the finest ambassadors for your business.
In this guide, we share knowledge and insider tips about training and how to get the best results from your team and your business.
Train According to Different Personality Types
Did you know that we don't all learn in the same way? Generally, personality types fall into three categories and there are key skills to educating each group.
Type A personalities tend to be independent, have an entrepreneurial spirit and actively look for ways to develop their role. Those with a type A personality usually welcome change and are always keen to develop their training and career. They generally enjoy mentoring others and sharing their knowledge
Type B personalities are usually more social, enjoy working with others and are also very supportive of co-workers. This makes them perfect for group training sessions. They are more sensitive and appreciate praise and feedback more than type A
Type C personalities focus much more on the details than types A and B; making them an integral part of any business model. They usually enjoy routine and take a logical approach to tasks. They are focused and work well alone, they would enjoy e-learning courses and would be well-equipped to manage budgets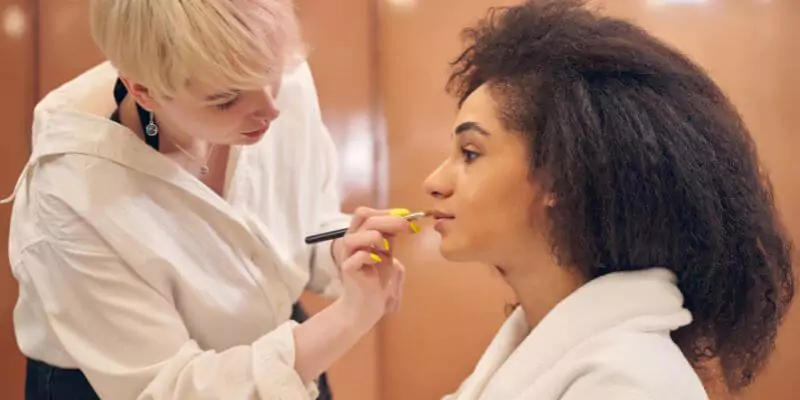 Make the Most of Your Staff's Skills
Each member of your team will have different skills so it's worth spending some time finding out about what their strengths and passions are and how they can contribute to the success of your business.
For example, some staff will naturally excel in customer relations or specific therapies whilst others may be interested in following new trends and contributing more to the commercial aspect of the business. This will then help you to evaluate where their time is best spent.
All of these skills will be important to the success of your business and some of these may offer a unique selling point to your customers. Once you find out your staff's skills and strengths, it is important to continue to support them through continual training and upskilling. Not only does this make them valuable to your salon or spa, but this investment goes a long way in helping to motivate and retain staff.
It's also important never to forget that each person has previous experience and other talents and skills that can benefit you. We tend to get used to thinking of people performing certain functions and forget they have all these other wonderful skills which we're not tapping into. Organise regular 'share and tell' sessions encouraging each member of staff to talk about an interest or past experience which has been important to them.
Implement Creative In-House Training Strategies
It's important that everyone has their own Personal Development Plan when it comes to progression. This will give staff a sense of ownership of their career path and specific goals to achieve on the way. Training and encouraging people to develop can be helped through some of the following tactics:
Arrange for senior staff to mentor new members of staff. Incentivise staff with a small gift or bonus for completing successful training sessions
Reach out to contacts you have with experts in the beauty and wellness industry and ask if they would hold an informal talk and Q&A with your employees to share their knowledge
Allocate training time during work hours (there are often quiet times in the day, rather than having staff wait for another appointment, fill these breaks with teaching or training time)
Create your own bi-weekly or monthly study or lecture space where all of your team can join together to research or discuss a piece of news or relevant training technique in the industry
Encourage your staff to make use of e-learning platforms
Remember to praise your staff and recognise their achievements. This will not only boost morale but also encourage others to continue to want to learn and upskill as well.
Essential Training Equipment
If you want to train your team in-house then you need to ensure your spa or salon has the necessary training amenities. This may include:
A space or room where your staff can go to study, research or practice
Necessary research books or guides
Laptops or iPads
Sample products and implements
Treatment protocols and check lists
Information on the latest trends particularly when it comes to colours
The latest health and safety guidelines
A book of useful tips compiled by your current team that new staff can add into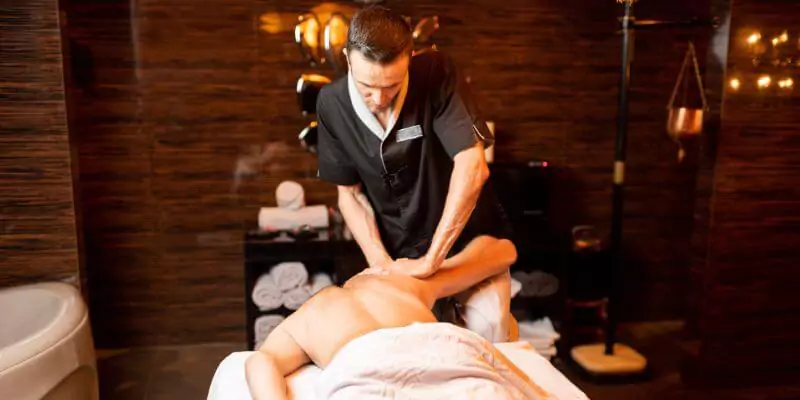 The Importance of Product Knowledge
In addition to being ambassadors for your spa or salon, it is essential for your therapists to also be brand ambassadors for the products they use during treatments. Customers today are much more curious and knowledgeable about what products are being used on their skin, what's in the ingredients and what makes them so effective as part of the treatment. It's important your staff, as the experts, know more and can advise accordingly.
If a spa therapist has good product knowledge then they will be able to build immediate trust with the customer which also reflects favourably on your business.
All the product houses have a wealth of information with the majority providing comprehensive training. Make the most of what's available and check your staff feel confident after the training.
It is often helpful to hold a weekly or bi-monthly session where your team can each explain a new product and why it works well with a treatment to other members of staff. It is also useful to do this whenever a new product arrives or you have one on promotion that month.
Why Training Should Never Stop
The beauty and wellbeing industry is becoming one of the biggest consumer economies and there's no sign of it stopping. As a result, if you want your business to stay on top, it's essential to continue to develop and hone your staff skills and learn as much as possible about new industry trends. This will benefit both employers and employees:
Employees are unlikely to stay long in a job if they do not feel that they have the opportunity to progress; they want to feel that they are valued and that their company is invested in their career
Regular training and development is one of the strongest retention tools for any employer
In addition to regular training and workshops, encourage your staff to actively read and research new trends and ideas that you might be able to introduce to your business.
Online Beauty Therapy Training for Your Team
If you like the sound of online courses as a way to train your team, we have a host of courses available to qualify and upskill your staff in different areas.
Whether you want to:
We can help you achieve it all. Contact our team today to discuss our training options for your salon or spa employees on 01202 006 464, contact them online or browse all our beauty and wellbeing courses below.