If you're considering a career in health and fitness, it's likely that one of the biggest questions on your mind is, "How much can I earn as a qualified Personal Trainer?" To answer that question, there are several things we need to consider, each of which will impact your earning potential.
Where will you be offering your services?
What qualifications do you have?
What additional services can you offer besides personal training sessions?
The average salary for a qualified PT in the UK today (5 February 2023), according to the world's #1 job site; Indeed, is £29,209; however, top PTs can comfortably earn upwards of £50,000 a year. Even newly qualified health and fitness professionals can boost their earning potential by considering the variables above and understanding how to make them work for them.
Below we explore 7 of the best ways you can boost your earnings as a Personal Trainer.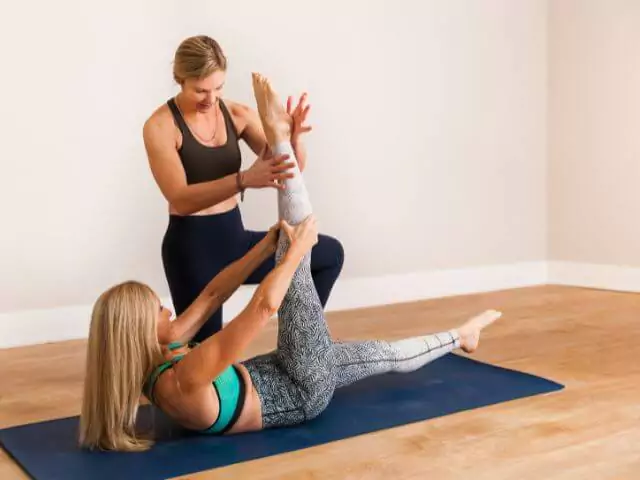 Location
Where you are based, and your personal training business location can greatly impact the realistic price point you can charge for your services. In major cities such as London, PTs can set a higher price point and charge more for their services due to the higher demand for qualified fitness professionals, and an overall higher cost of living. Successful PTs in London are charging up to £150 per session (1 hour) with the average being between £50-£60 an hour.b
How can you make this work for you? By taking your services online and offering web-based sessions, you can then target areas where Personal Trainers have the potential to earn more without having to relocate. You'll also be able to take your business anywhere and provide sessions from all around the world, giving you the ultimate in flexible careers.
Experience
Your knowledge and understanding of the personal training industry is something that will continue to grow as you spend more time working with clients and advancing your career. The more experience you gain, the greater your opportunities will be. With the constant development of new and innovative ways to train, even the most experienced PTs can continue evolving in their career.
How can you make this work for you? There is no escaping the fact that you need to gain experience before you can start using it to your advantage; however, the first 12–18 months of your career, are an excellent time to begin documenting your journey, its highs, and lows, and sharing them for others to see. Use this to build an online audience and develop your social media presence.
Qualifications
Investing in yourself is incredibly beneficial. Achieving new qualifications and certifications, will set you apart from other Personal Trainers and allow you to offer other services that are in high demand. It stands to reason that the more services you provide, the greater your potential to support existing clients and attract new ones.
How can you make this work for you? The available qualifications that will help you earn more in your fitness role are vast and range from sports massage to strength training. Nutrition is a subject that goes hand-in-hand with fitness; with a healthy, balanced diet being key to the success of any fitness plan. Given that this industry is built on success, a nutrition qualification is a great place to start.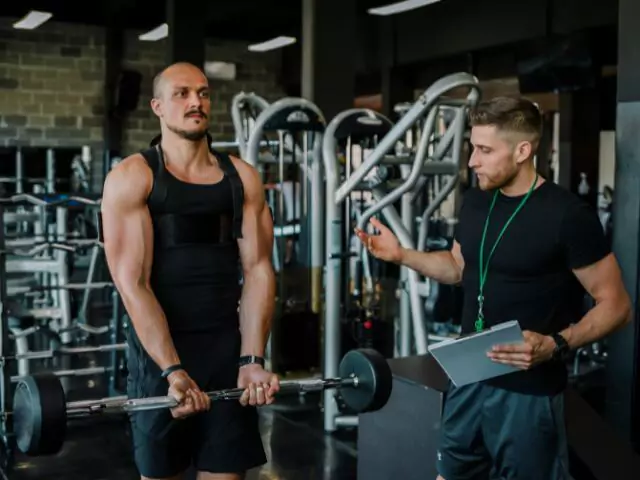 Networking
Networking is necessary for all sectors, and the fitness industry is no different. Developing strong relationships with other fitness professionals and clients can help you build a referral network and attract others looking to start their own fitness journey. Industry events are an excellent way to engage with other trainers in a professional capacity and build your network.
How can you make this work for you? Reputation in the fitness industry is essential to a Personal Trainers success. Consider whether the impression you made on a client, colleague, or others will result in them referring you or using your services themselves. The key to mastering networking is to first put yourself in positions where you can network, but once there, make sure your people skills are on point.
Marketing
Marketing is crucial to the growth of your Personal Training business. How will you gain new clients if they don't know about you? While websites can be created relatively easily using simple website builders, social media will undoubtedly be your best friend, as the stories, photos, and videos you share will tell a story to potential customers, while also ensuring you and your services are visible to everyone. By developing a strong online presence and a supportive audience you will see demand for your services grow quickly. You may also consider offering discounts, and other incentives to attract new clients and retain existing ones.
How can you make this work for you? While for many the obvious direction when considering upskilling is to invest in new qualifications that will allow you to charge higher session rates, however, the reality is that unless you can advertise yourself and your business effectively, it won't matter what services you offer. The good news is you can now take fitness industry-specific courses that will help you perfect your social media and branding and learn how to run online Personal Training sessions.
Additional Services
Many Personal Trainers are boosting their earnings by providing other services such as group classes, fitness coaching sessions and diet plans etc. These services don't necessarily require a qualification and can usually be learnt by completing CPDs once qualified.
How can you make this work for you? Additional Services and group sessions are a great way to earn more and range from spinning to boxercise. You can set a group cost higher than you would have charged for an individual client, but it works out lower for each person attending the session.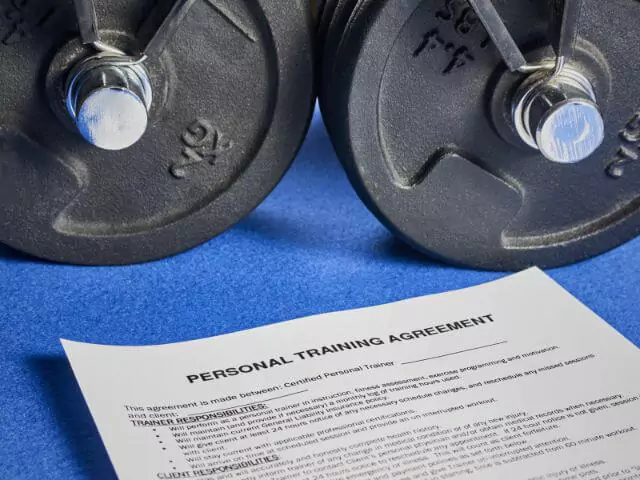 Focus on a specific area
Whilst there are undoubtedly benefits to increasing your service offering the same can be said for finding a niche and becoming an authority in the area. Many clients would rather pay more for specialist guidance and gain comfort knowing their instructor knows their profession.
How can you make this work for you? Give some thought to the various sub-sectors of the fitness industry and identify if there is a specific niche that appeals to you. Research the demand for services on this subject and consider focusing your career advancement in this area.
The fitness industry is an evolving and rewarding market in the UK, with an increasing demand for qualified Personal Trainers. PTs are responsible for creating and delivering tailored exercise programs to clients and helping them achieve their health and fitness goals. Increasing health and wellness focus has led to increased demand for personal trainers, providing plenty of opportunities for newly qualified professionals.
The health and fitness coursesavailable through learndirect will prepare you for a successful career in whichever field you choose. You'll have the freedom and ability to gain recognised qualifications from the comfort of your own home, and around your busy lifestyle. You can even sign up now, with no deposit required and split your course payments over 24 months.
Your dream career is much closer than you realise.
Contact one of our course advisors today and get started.