What is the Best Course for Web Design?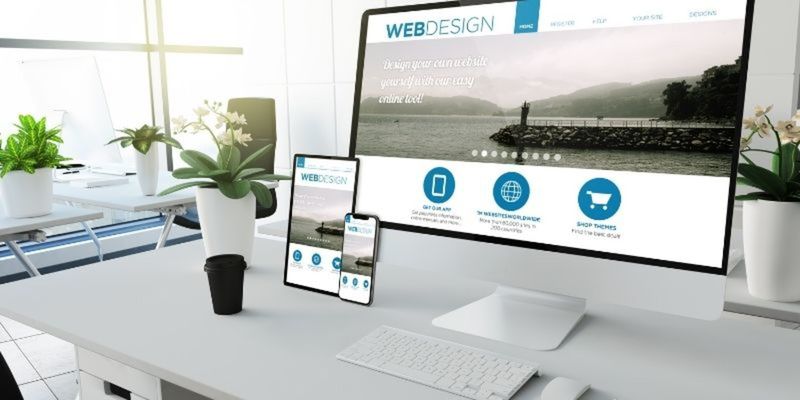 Web designers and web developers play a crucial role in the digital sphere. Businesses of all sizes need to have an online presence to give themselves a stronghold in a competitive marketplace. This means that businesses will be screaming out for knowledgeable web designers who can create them an attractive and responsive website.
If you have a passion for digital design and would like to carve out a career as a web designer, then you can do so by taking a web design course online. Below, we have outlined the roles of a web designer and the courses available to you. If you are interested in jumping into a technical and creative role, then consider this exciting career path.
What Does a Web Designer Do?
Essentially, a web designer is responsible for designing the elements of a website that is based on the user experience. This term not only refers to the general functionality of a website, but also its content. Every business is targeting a certain demographic, and their products and services have to be relatable and fulfil a need, with the business reflecting this through their website.
For those of you interested in studying a web design course online, you will swiftly learn that a website needs to be usable, useful, and valuable. The usability factor is crucial as the site has to be easy to navigate. It also needs to clearly display relevant imagery, as well as the business's brand and identity.
The best course for web design will cover the intricacies of designing a platform that ticks all the boxes. The main elements that a designer will need to build and create include the following:
Images
Colours
Fonts
Structure
Categories
Initially, web design catered to desktop platforms only, but in the last 10 years, sites must be compatible with mobile and tablet. Through accredited web design courses online, you will learn that the two common methods of design are responsive and adaptive. The former requires content that moves dynamically, while the latter includes fixed layout sizes.
Can I Learn Web Designing at Home?
Long gone are the days when you need to be in a classroom to gain an accredited qualification. learndirect is the UK's leading online learning provider, helping more than 4 million learners gain qualifications in their chosen subjects. We have played a huge role in many individuals securing fulfilling and well-paid careers. The main aspect of our approach is that we operate online, and you can study a web design course online without having to wait for term times.
As soon as you enrol on one of our accredited web design courses online, you will get 24/7 access to all of the course materials you need to achieve your qualification. You will receive guidance from a personal tutor, so all you need is a computer/laptop and a stable internet connection to complete your course!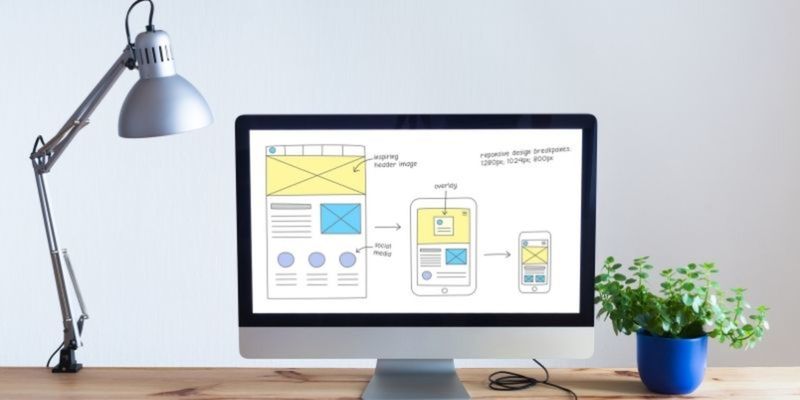 What are the Courses for Web Designing?
If you are looking for the best course for web design, then you first need to consider your current experience level. If you have a basic knowledge of the subject and a few existing skills, then you can develop this further by taking a Certificate in Web Design and Development (RQF) Level 3. This accredited course will enhance your existing skills and prepare you for degree-level study should you choose to progress to university.
If you are seeking the best online web design courses, UK learners should know that this nationally recognised qualification will put you in a good position for career growth. During the course, you will cover 22 units, starting with:
Understanding Web Browsers
Communicating with Internet Technology
Configuring an Email Client to Send and Receive Email in a Workplace Context
Understanding Internet Architecture
Using Internet Services
Website Diagram and Design
Website Development, Planning and Testing
Understanding How to Use HTML5
You will then move on to the following units:
Applying Cascading Style Sheets (CSS)
Principles of Database Concepts
Essential JavaScript Principles and Practices
Seek Job Opportunities in Information Technology
JavaScript Programming Techniques
JavaScript Technology Extensions
Applied JavaScript
Using GUI HTML for Website Development
Once you have completed the above, you will close out your study with the remaining modules:
Principles of Networking Fundamentals
Network Maintenance and Issues
Wireless Networking and Privacy Protection
Understanding Project Management in Information Technology
Server-Side Scripting on Web Servers
Principles of Internet Security
Our accredited web design courses online are not assessed by exams. Instead, you will be required to complete a question paper at the end of each unit. Your personal tutor will mark the papers and respond with feedback to help you improve. Please note that each question paper is likely to take at least 1 to 2 hours to complete.
Regardless of what level you're at in terms of ability and experience, you can expand your knowledge with a Web Design Theory course, which is split into two sections. For those of you who are looking for a web design course online that covers specific programmes, consider our Dreamweaver series.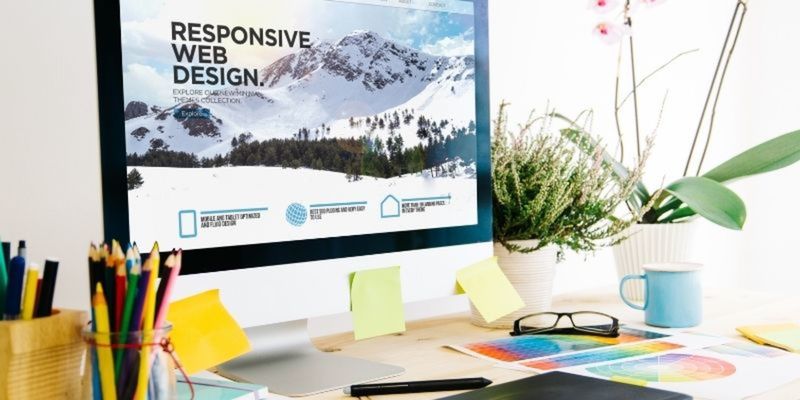 Dreamweaver is an industry standard code generator programme, and it will help you understand how to use JavaScript, Ajax, and DHTML. We offer a range of courses that specialise in teaching learners how to use Dreamweaver effectively. The course options include:
Dreamweaver CS5 Beginner
Dreamweaver CS5 Intermediate
Dreamweaver CS5 Advanced
Dreamweaver CS5 Advanced II
Is it Worth Doing a Web Design Course?
By studying the best course for web design, you will put yourself in a strong position to work in the industry. Not only will you be able to unleash your creativity, but you also have the potential to earn a decent living. In fact, some professionals can earn up to £50,000 per annum. There is also a lot of flexibility when it comes to jobs as a web designer or web developer. For example, you could progress to the following:
In-house – Many companies have their own marketing team, and under that umbrella you would be working on digital design projects for your employer
Web design agency – If you want to work on diverse projects for different clients, then you can do this at an agency
Freelance – If you love the idea of working for yourself, you can offer out your services on a freelance basis. This will also allow you to set your own daily rates
When it comes to specific job roles, there are various positions that you could progress to after completing accredited web design courses online. You may be interested in pursuing the following roles:
Web Designer
Web Developer
Marketing Manager
Graphic Designer
Advertising Sales Rep
Why Study a Web Design Course Online?
With learndirect, you not only have an opportunity to gain nationally recognised qualifications, but you also have the freedom to tailor your study schedule to fit around your daily routine. There are many benefits to studying online, such as:
Study from the comfort of your own home
Complete your assignments online
No exams
Potential to gain your qualification in less than a year
Full tutor support
Get Started!
If you are looking for the best course for web design, then speak to one of our Course Executives at learndirect by calling 01202 006 464. As soon as you enrol, you will be given instant access to all of your course materials. You can also send your enquiry to our support centre.