Top 5 Reasons to Become a Project Manager
When we are tasked to think of exciting careers, certain lines of work typically spring to mind. These could be glamorous roles in the movie industry where rubbing shoulders with celebrities isn't uncommon, or those involved in the creation of the latest ground-breaking gaming sensation.
If you're questioned about jobs you would consider to be important, naturally, those that have a huge impact on our life like roles in medical science or those battling climate change wouldn't be far from your line of thought. You would be very unlikely to respond to either question with the role of a Project Manager.
The thing is, being a Project Manager is both exciting and important. In fact, it's quickly becoming one of the most in-demand and valued roles in any industry and organisation.
The world around us is abundant with change. Society is advancing at breakneck speed, which is bringing with it all manner of novel opportunities. Not to mention completely transforming the way we go about our lives.
While this means we are living in exciting times, this advancement and rate of change means businesses around the globe are faced with uncertainty and risk as they adapt to the new normal. This is where skilled and agile project managers show their worth, by navigating the unknown, driving successful change and leading organisations into the future through a strategic approach that adapts as the need arises.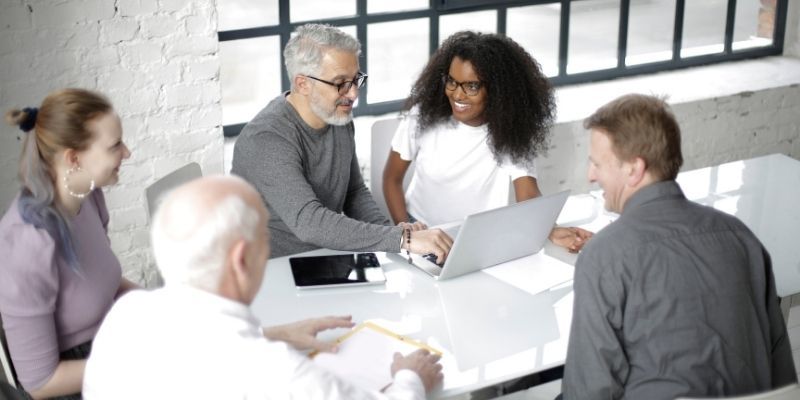 What is Project Management?
Before we get started on the reasons why becoming a Project Manager is such a good idea, you must know 'What Does a Project Manager Do?' before you take your career down this path.
Project Manager jobs are, while incredibly rewarding for several reasons, undeniably challenging. So, you need to be sure you will have a genuine interest in helping organisations achieve their objectives before you commit to the education and ongoing continuing professional development required to keep up with all the latest trends and best practices.
As a Project Manager, you are responsible for taking a business project from concept to reality. While this sounds simple on the surface, the route to achieving this is complex, multifaceted and forever changing.
First and foremost, you need to get to grips with the business's culture, strategy, and customers. It's one thing to oversee multiple tasks, but you need to understand what the company is, how it operates and the profile of the people who invest in its offering.
Project managers then meet with stakeholders to discuss organisational and market needs. After this, you will funnel these company and customer priorities into actionable goals. From here, the role of project managers is to organise the project's plan, objectives, milestones and deliverables, so everyone involved knows what is expected and when.
Project management leaders will then manage all the departments and team members involved in delivering the project, in addition to the timelines and budgets, all the while learning from the process and adapting it to suit needs as they evolve over time.
Now you have an idea of what Project Manager jobs entail, let's get started on the top 5 reasons why you should work in project management!
1. Boredom Won't Be an Issue
We'd be willing to guess that project managers are the type of people who couldn't think of anything worse than a mundane 9-5 job. No two days are the same in this role, so if you're a fan of routine, you might want to steer your career search in another direction.
For anyone looking for diversity, new challenges and constant stimulation, you're in the right place! While you manage one project after another, each project, the team of professionals and tasks involved to deliver them will be unique.
This means day-to-day, project managers get to tackle new ventures, work with different people and collaborate with all manner of organisations. Not only that, you will more often than not have numerous projects on the go at once, so there's certainly no time to get bored in the role of a Project Manager.
Every job you take on will likely focus on different aspects of the business. As business and consumer needs change, you will need to experiment with new ideas and techniques that enable you to create innovative strategies to meet them.
So, if you're looking for a varied and sociable career, project management certainly ticks these boxes.
2. You'll Never Stop Learning
A large aspect of the project management skillset is the ability to reflect on past and ongoing projects to learn from their successes and mistakes. This is pivotal in driving future projects more directly towards success.
But this isn't the only way you learn as a Project Manager. As society advances, so too do the project management tools, techniques and software you use to oversee, implement and assess each plan of activity. This could be anything from apps that aid in project organisation to programmes that facilitate communication with your teams on a global scale. In future, who knows what digital technology will bring to the role!
While this appeals to those who are fascinated by tech, project management leaders also need to understand the roles of each department and individual involved within the process.
This helps you recognise the skills you have on hand and set realistic expectations of the time it takes each to complete their portion of the work. However, it also helps you, yourself, develop your knowledge and abilities in a wider range of areas. So, no matter if you're interested in marketing, graphic design or computer programming, you can continue to add to your arsenal of skills as you work with each moving part of the project.
There are also many ways you can advance your abilities as a project management professional. Besides obtaining the coveted PRINCE2 and Agile Project Management qualifications that help you minimise risk and enhance success in an evolving environment, you can go on to broaden your skillset by studying courses in Programme Management, Service Management and more.
With so many learning opportunities, you can self improve all the time, which not only enables career progression but the chance to indulge new and existing interests throughout your career.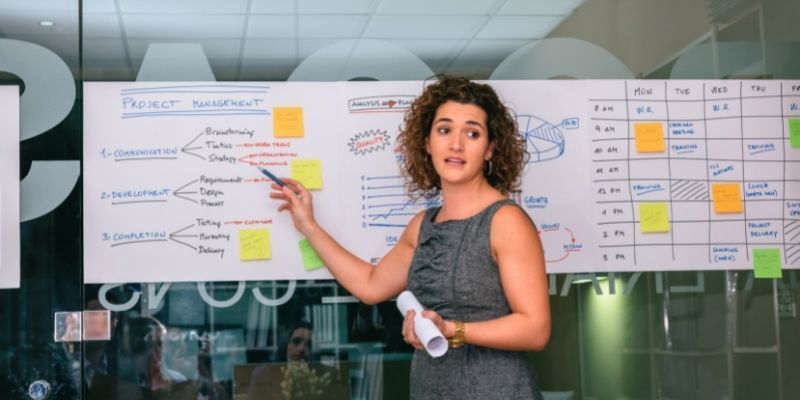 3. Take Your Job Around the World
In many cases, jobs are specific to a small number of industries. For instance, a qualified Doctor won't have the skills and know-how to work in construction jobs and vice versa.
Project management professionals, on the other hand, can work in any industry! No matter if it's construction, software development, healthcare, or law, there are large scale projects in play that aim to fulfil the needs of stakeholders, organisations and end-users.
This is another amazing opportunity to align your career with your passions. Obsessed with technology? The evolution of the tech sector is made possible through ongoing projects. Do you aspire to save lives? Project management professionals are pivotal in the management of medical research. Passionate about climate change? Large scale projects are in place across the globe that are designed to reduce humanity's environmental footprint.
Remember those glamourous jobs in the film and gaming industry? Well, project management is a crucial element of film and television production, as well as the development and rollout of games.
The list is almost endless. Not only that but project management skills are required in these industries all across the world. This is why industry accredited project management qualifications make sure your skills are recognised on an international level, so you can pursue Project Manager jobs wherever you desire!
4. Clear Milestones = Clear Satisfaction
One of the many great things about Project Manager jobs is the visible impact your work has on the business. Most people would aspire to have a career that's meaningful and worthwhile, but find it hard to comprehend their real value in the business they work for. This isn't the case for project managers, who help their business overcome obstacles and advance into new ways of working every day.
Having clear milestones set in the project plan and goals that are achieved at the end of the process provides complete transparency in terms of your success. You, your peers and the senior management team will all be aware of exactly what has been achieved, cementing your importance within the business function.
You will also gain a high sense of reward throughout the process as you keep to project schedules, meet or come in under budget, collaborate effectively with colleagues and continually pick up new ways of doing things better next time around.
Another key part of the high job satisfaction rates of project managers is the clear path of progression the role provides. Unlike other careers, project management career paths typically benefit from a straight-line trajectory.
In most cases, you start out as a Project Coordinator, which typically leads to Assistant or Associate Project Manager. After experience in this role, you will progress to a Project Manager, then advance into a Lead or Senior Project Manager position.
From here, you can climb to the top of the business ladder by securing a Director or VP position. Your operations and leadership experience also go hand-in-hand with eventually pursuing Chief Operating Officer (COO) roles too, so the sky is really the limit for aspiring project managers.
5. Help Businesses Realise Their Visions
Another reason why you should strongly consider becoming a Project Manager is you will work at the forefront of innovation. Any business or organisation looking to take a step into the future requires a project management leader to facilitate the introduction of new products, services and systems.
As such, you are key to making their vision a reality. Without your tight control of the multiple moving parts involved and the ability to adapt your strategy in line with the changing world, the rollout of new ventures could jeopardise the output, operation and reputation of the business.
Your knack for taking control of the chaos and steering it towards a realistic, accountable and achievable set of goals positions you as the person who enables creativity without losing focus on consumer needs.
This is just one of the many reasons why the Project Manager salary is extremely attractive. On average, a project management professional in the UK earns £47,500!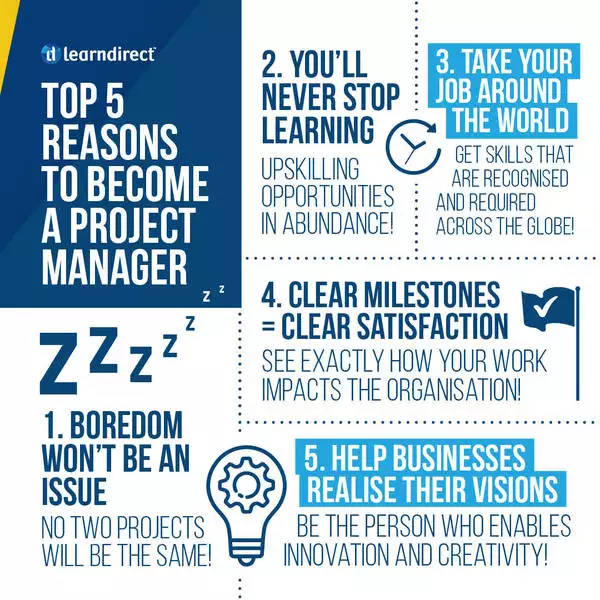 Get Qualified in Project Management Online
Project managers are quickly becoming one of the most sought after professionals across the realm of business. Organisations that haven't placed enough value on the role of project management as a strategic driver of change have seen 67% average increase in projects failing as a result.
As such, getting qualified in project management methodologies puts you in an excellent position to take advantage of one of the many financially and emotionally rewarding Project Manager jobs available across the globe.
With learndirect, you can study industry accredited and globally recognised project management qualifications like AgilePM®, PRINCE2® and combined PRINCE2 Agile® online.
Starting at the Foundation level and progressing to Practitioner, you can get all the knowledge you need to become a successful and effectively adaptable project management professional.
What's more, our range of project management certification courses are offered in numerous online study formats. So, you can choose the one that suits you and your existing schedule best!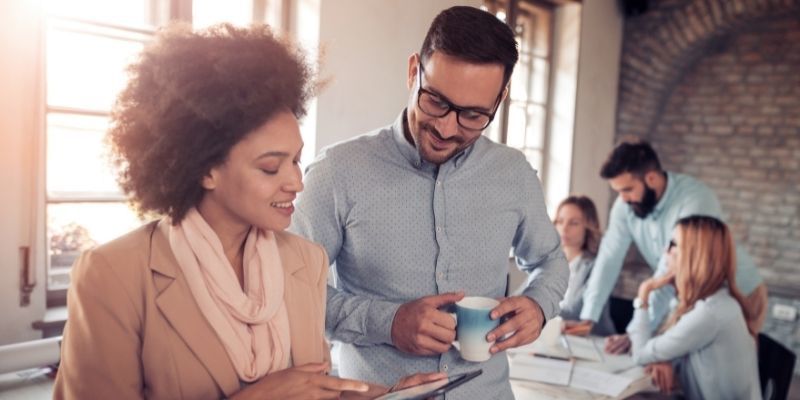 Get Started Today
By getting qualified in project management, you can learn how to bridge the gap between the business stakeholders, customers, and the teams required to bring project briefs to life.
Inter department collaboration is essential to eliminate information silos and reduce waste on projects in terms of time and spend on resources. By studying tried and tested project management methodologies, you will be the person who oversees all of the moving parts to drive organisational change and development with higher rates of success.
No matter if you want to work in construction project management, become an IT Project Manager or use your multitasking skills for the greater good, we can help you break into the industry.
Find out more now by talking with our Course Executives on 01202 006 464 or by speaking to them online.