Is Studying a TEFL Online Course Right for You?
Teaching is a rewarding and important job, and it comes in many disciplines, from secondary school teaching to university lecturing. Another exciting strand in this sector is Teaching English as a Foreign Language (TEFL). If you opt to go down this route and gain the recommended qualifications, you will be able to travel and teach English abroad.
Teaching English as a Foreign Language courses, UK residents, are suited to people who have a passion for teaching, want to travel and experience different cultures. With countries all around the world hiring TEFL teachers, you could transform your career as well as your lifestyle. Continue reading to learn more about Teaching English as a Foreign Language courses and how you can learn everything you need to know online.
What is TEFL?
TEFL is the acronym of Teaching English as a Foreign Language. For anyone who works as a TEFL teacher, they will be responsible for teaching the English language to non-native speakers in non-English speaking countries. The learners will delve into the intricacies of the language in class but will continue to speak their native tongue away from the learning environment.
Alternatively, Teaching English as a Second Language (TESL) differs as it refers to the teaching of the English language to non-English speakers who reside in the UK. The aim of this is to help students integrate into a different culture and feel comfortable in their surroundings.
There are various strands in this particular industry, but if you are interested in working abroad and teaching English, then you should be considering Teaching English as a Foreign Language courses. UK residents can hone their skills, develop techniques and gain essential knowledge by undertaking a TEFL online course.
With English being the most spoken language across the world, it is beneficial for non-native speakers to understand and speak it. By having this skill, it could open up a realm of career opportunities, as well as travel.
For this reason, plenty of countries are crying out for TEFL teachers, and you can get one step closer to becoming one by taking a TEFL online course. It is important to note that schools and employers across the globe will have their own entry requirements and obtaining an accredited qualification will be hugely beneficial.
Most schools will want to hire candidates that have qualifications and experience, and you can help yourself stand out from the crowd with an accredited TEFL qualification. This is why taking Teaching English as a Foreign Language courses online is an effective way to kickstart your career.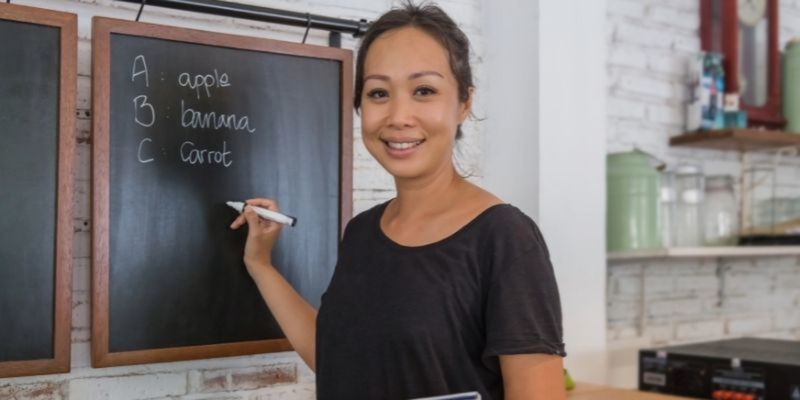 How Can You Find Teaching English as a Foreign Language Courses Online?
The tradition of classroom study is no longer the sole way to study a course. With the help of learndirect, you can learn a TEFL online course from the comfort of your own home. We offer a range of courses under the TEFL Faculty, from condensed courses to Level 5 Diplomas, so you can find the best option that suits your ambition.
They all have one thing in common, and that is the fact they are all taught 100% online. You have the freedom to tailor your study schedule to suit around your existing commitments, and it is possible to complete your chosen course in as little as 8 weeks!
What Do You Cover in a TEFL Online Course?
Below, we have outlined the overviews of our popular Teaching English as a Foreign Language courses. Online learners will be able to start studying immediately because as soon as you enrol, all of the course materials will be sent to you.
This nationally recognised TEFL online course will teach you the essential skills you need to not only teach the English language, but also to create lesson plans and learning materials. Your course consists of various modules, covering the four skills of speaking, listening, reading, and writing, as well as grammar and punctuation.
You will also explore various other elements, including Business English and how to teach one-on-one and digitally. The course bundle in total includes the following:
Level 5 Diploma Teaching English as a Foreign Language course
Teaching English Online Course

Teaching Business English Course

Introduction to Digital Marketing Course

NOCN Level 4 International Certificate in Digital Skills for Teaching Online

Full career support
CV plus mock interview and feedback

Access to lovetefljobs.com and over 5k jobs worldwide
To receive the qualification, you will need to pass a final assessment.
If you're looking for Teaching English as a Foreign Language courses online that contain additional specialist areas, then this course is ideal. As well as learning how to teach the intricacies of the English language and how to structure lesson plans, you will also have access to the following four specialist courses:
Teaching Online and One-to-One

Teaching Business English

Teaching Other Subjects in English

Teaching IELTS (International English Language Testing System)
Having these additional courses will enhance your overall skillset and put you in a strong position to gain employment. To pass the course successfully, you will need to undergo a final assessment, which is based on the units you learn during the course.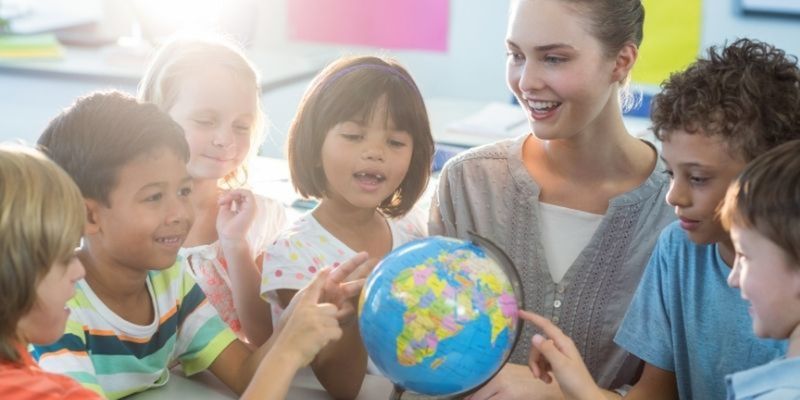 Benefits of Taking a TEFL Online Course
It will come as no surprise that the main benefit of studying Teaching English as a Foreign Language courses online is the travel opportunities that it comes with. Not many jobs take you abroad, but with an accredited TEFL certification, you will be qualified to work overseas. Educational establishments all around the world are seeking TEFL teachers, so you should come across many opportunities.
Once you have gained your qualified status following successful completion of your TEFL online course, you will be able to apply for overseas roles. Due to the knowledge you gain through study, you could potentially work in a private school or international school.
If you want to progress into the corporate sector, you could work as a voice and accent trainer. While there is no doubt that Teaching English as a Foreign Language courses online can lead to an array of career opportunities, the main perk is being able to explore new countries and cultures. Over the course of your career, you could work in multiple countries given that a TEFL qualification is accepted globally.
For example, you could end up working in Spain, Italy, Germany, or France for a spell and then move to another school in Europe. The best online TEFL courses, UK learners, can take you even further afield, such as to South America. The likes of Brazil, Costa Rica, and Argentina will be looking for TEFL teachers.
Enrol Today!
Once you have enrolled on your chosen Teaching English as a Foreign Language Courses online, you will be able to start studying instantly! As the UK's leading online learning provider, learndirect has helped more than 4 million students achieve qualifications in their chosen subjects.
With each TEFL course being taught online, you can study from the comfort of your own home at a pace that suits you. If you have existing commitments, you can schedule your study time around your routine. To learn more about the courses we have available, speak to one of our Course Advisors by calling 01202 006 464. You can also reach us by accessing our support centre.