How Can Studying Basic IT Courses Change Your Career
The way we live, work, and interact is changing and adapting all the time, but one thing that seems to be constant over the past two decades is Information Technology (IT). Almost every industry uses digital processes and almost every adult uses digital devices for personal use. Everywhere we turn, technology is being used in one form or another.
There is no danger of the digital buzz dwindling, so if you are considering your career options, then pursuing a role in IT could be a smart move. For those of you who have limited knowledge of IT processes or would like to enhance your existing foundational skillset, then studying basic IT courses should be your first step.
If you are keen to know about the various IT computer courses available to you, and the jobs that you can pursue with online IT courses qualifications, then continue reading! We explain how studying basic IT courses can transform your career and guide you towards a rewarding role.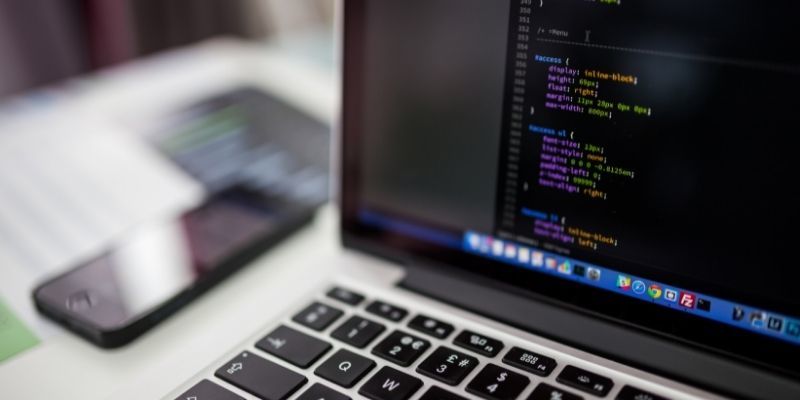 Is IT a Good Career?
IT is one of the fastest-growing sectors in the world as technologies are constantly adapting and being developed. There is no shortage of roles for talented IT professionals, and you can be one of those candidates by studying online IT courses. UK residents that have little to no experience can enrol on IT courses for beginners.
From there, you can develop a range of essential skills that will ultimately lead you towards a career in IT. There are many rewarding and exciting careers, but IT is certainly one that will continue to thrive for years to come.
Studying basic IT courses is the best place to start if you want to work in IT, and why wouldn't you? Due to its fast-growing nature, jobs in this sector are always in demand, so there will be no shortage of options for you. Plus, due to the importance of most IT roles, you have the potential to earn an impressive salary.
What's more, it is entirely possible to secure an exciting IT job without a degree. Depending on the area of information technology you want to pursue, accredited online IT courses could be more than enough to get your foot in the door.
There are many reasons why you should consider studying information technology courses, and the most obvious are the following:
High salaries
Always in-demand
Opportunities to develop your skills
Career growth
No degree needed for many IT jobs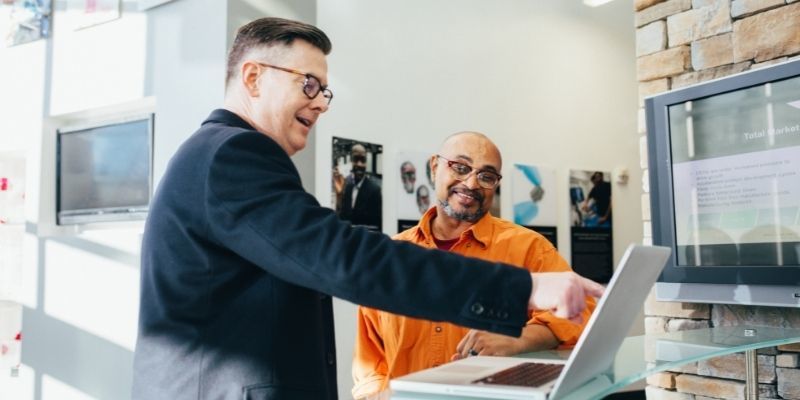 What are Basic IT Skills?
Not only is studying basic IT courses beneficial for individuals who want to pursue a career in IT, but it can help individuals working in other sectors. As mentioned earlier, digital technologies are utilised in almost every industry in some capacity. If you gain knowledge from IT computer courses, you will be better equipped to handle the demands of your role.
Having an existing skillset in IT will also be beneficial in your job search. Employers in all sectors that use digital technology are always looking for candidates that possess IT skills. By studying online IT courses, UK jobseekers will be able to stand out in the candidate pool when applying for positions in their chosen sector.
You can learn essential skills from basic IT courses, and you should keep in mind that there are a handful of skills that everyone should learn when working with information technology. These are:
Word processing – Most companies that use computers will have some form of word processing software on their systems, such as Microsoft Word. By using these systems efficiently, you will be skilled in various processes, such as formatting, editing, data entry, and more
Presentations – In many professions, you will have to design and carry out multiple presentations to colleagues or board members. There are various software packages that allow you to create an engaging presentation using multiple tools, such as animation. Many basic IT courses can teach you how to navigate your way through presentation software
Spreadsheets – Excel is one of many software packages that build spreadsheets. Most jobs use spreadsheets to keep track of projects and finances. If your role includes working with spreadsheets, you should learn how to use this type of software through dedicated online IT courses
What Skills are Needed for IT Jobs?
There is no doubt that studying IT courses for beginners will help you thrive in your profession, regardless of its sector. However, if you want to embark on a career in IT specifically, you will have to gain more in-depth skills, which you can do through online IT courses.
Regardless of the type of IT role you pursue, you will require a blend of technical and soft skills to succeed in the industry. By studying basic IT courses, you can begin developing the following:
Technical Skills
These skills, also known as 'hard' skills, are common skills that IT professionals possess. You may already have a basic understanding of these skills, but it is beneficial to develop and enhance this knowledge by studying IT computer courses. Find out what technical skills you need below:
Coding
Basic IT courses will teach you that coding is something an employer will want you to be well versed in. This is because most IT jobs involve some level of programming and web development. With this in mind, studying how to master Java and other coding languages will be beneficial for your development.
Technical Writing
As part of your role, you may need to explain processes and projects to clients, colleagues, manufacturers, and other staff. Because of this, you need to be able to understand and write technical language in a way that is clear and simple.
Network Configuration
If you want to specialise in networking then there are IT computer courses that specialise in this area, but most IT professionals first need a basic understanding of network configuration. This is because your role may involve setting up networks using wireless routers, IPs, coding, and cloud services.
Social Media Management
With many companies using social media as part of their marketing strategies, having an understanding of social media platforms is beneficial. With this, you will be able to assist in search engine optimisation, web analytics, and your employer's content management system.
Operating Systems
Most businesses use one operating system but having knowledge of multiple systems will put you in a solid position in the job market. You should learn how to use these systems and fix them if problems arise.
Database Management
Many companies use some form of data entry, therefore having a working knowledge of databases is crucial if you want to embark on an IT career. Through basic IT courses, you will touch on the principles and processes of database management.
Soft Skills
As well as the technical skills mentioned, you will also require a range of soft skills, including the following:
Good communication
Creativity
Organisation
Problem-solving
Adaptability
Analytical skills
Leadership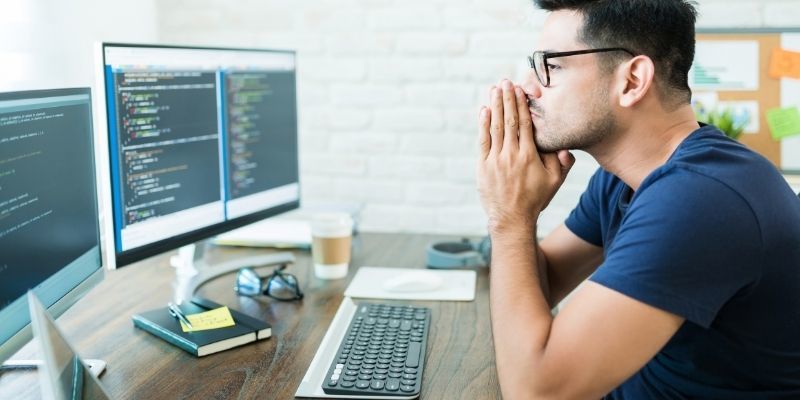 What are the Best IT Courses?
There are various IT jobs that require specific skills, but generally, if you are looking to enrol on IT computer courses then you need to study one that covers the basic skills you need. With learndirect, you can study a wide range of accredited online IT courses that are equally suitable for beginners and professionals.
Studying core skills in IT is essential, and we boast a range of online IT courses UK learners will benefit from. All three of the below accredited IT computer courses are designed for beginners and professionals alike:
Official CompTIA ITF+ IT Fundamentals (FCO-U61 Core Series) Certification
Official CompTIA A+ (220-1001 and 220-1002 Core Series) Certification
CompTIA Network+ (N10-008 Core Series) Certification
All three courses require you to complete an exam to achieve your qualification. Click on the links above to discover the assessment details of each course. Another element that links all three is that you can study your course online, from the comfort of your own home.
Through our industry-leading online platform, you will get 24/7 access to all the course materials you need to prepare for your exam and achieve your qualification. All three online IT courses are accredited by The Computing Technology Industry Association (CompTIA), the world's leading tech association. More than 2.5 million certifications have been awarded by CompTIA in cybersecurity, cloud computing, networking, and technical support.
As well as the IT computer courses mentioned, we also offer a range of specified online IT courses, which you can explore via our IT courses page.
Which IT Jobs are in Demand?
One of the many great things about the IT industry is that jobs will always be in demand. With digital technologies growing every day, alongside our reliance on them, you would be hard-pressed to find a job market that isn't crying out for IT professionals.
Not only will you become a crucial professional in your establishment, but you will also have the opportunity to earn a well-paid salary. If you are considering studying online IT courses, UK learners, you should keep in mind that qualifications could potentially lead you to the following in-demand IT roles:
IT Support Professionals
Data Scientists
IoT Engineers
Cybersecurity Analyst
Cloud Engineer
App Developer
Machine Learning Engineer
Blockchain Engineers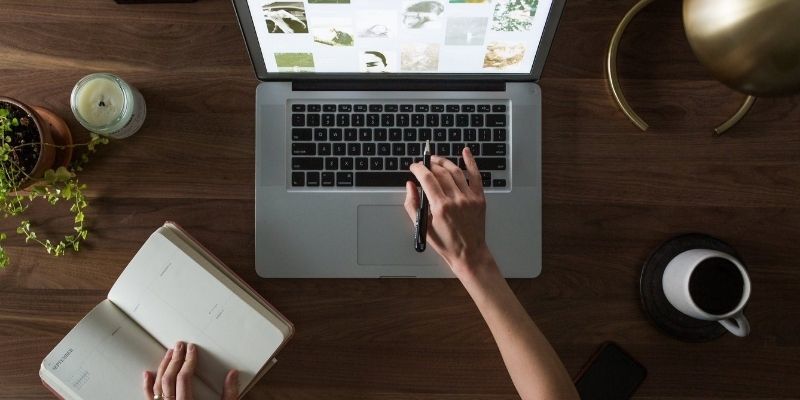 What is the Highest Paying IT Job?
While money may not be your motivating factor when pursuing a career in IT, there is no doubt that having a significant pay packet is beneficial. Not only will you be able to live comfortably but you will also be able to afford many of life's pleasures.
While studying basic IT courses, it would have become clear that there are many avenues you can go down when it comes to pursuing roles in information technology. Once you have got your foot in the door and then progressed up the ladder, you could find yourself in a very rewarding position, both financially and personally.
In the UK, one of the highest-paid IT jobs is Chief Technology Officer, with an average salary of £85,396. This position is at the top echelons of the corporate hierarchy as the role involves overseeing a business's resource and development department, as well as its tech department.
The main roles and responsibilities of this job are to research new technologies and discover a company's weaknesses that can be improved by new technologies.
There are many other well-paid jobs in this sector that you may want to pursue after completing online IT courses. Some of the most financially rewarding are as follows:
Data Modeler: average salary of £78,779 pa
Cloud Architect: average salary of £72,612 pa
Technical Program Manager: average salary of £69,625 pa
DevOps Engineer: average salary of £63,099 pa
Big Data Engineer: average salary of £57,849 pa
Start Online IT Courses Today!
If you are keen to get your IT career off the ground, then the best place to start is by enrolling on basic IT courses. You can gain the essential foundational knowledge you need to pursue a rewarding career in the industry. To find out more information about how you can enrol on one of our accredited IT courses, then give one of our Course Executives a call on 01202 006 464. You can also contact us online to kickstart your career!