Can I Study a Dental Nurse Course Online?
There are many different jobs that fall under the healthcare umbrella, and each one is important and crucial to the health of the general population. Alongside physical health and mental health is oral health, with the latter offering a range of career opportunities. If you are keen to work in this sector, and think you are perfectly suited to the role of a Dental Nurse, then continue reading to learn how you can achieve your goal.
Long gone are the days when learning was confined to a classroom. Now, you can complete part of your Dental Nurse training online! To perform successfully in this profession, you should get as clued up as possible. An accredited Dental Nurse course will certainly provide you with the skills and training you need to apply for Dental Nurse jobs.
Below, we have explained the role of a Dental Nurse, the skills you need, and how studying a Dental Nurse course online will get you the job you desire!
What is a Dental Nurse?
Essentially, a Dental Nurse is responsible for assisting the Dentist during all dental appointments, and they are also required to support patients during dental care. There is a range of tasks involved in being a Dental Nurse, so it is important that you are able to adapt and support where necessary.
While dental nurses primarily support dentists, they are required to offer their services to any member of the dental team, whether that be hygienists, clinical dental technicians, or dental therapists.
One of the great things about becoming a Dental Nurse is that rarely two days are the same. Your tasks will vary depending on the appointments for the day. In the morning you could be assisting with routine check-ups, while the afternoon may consist of a complicated procedure. Generally though, as a dental nurse, you will be required to do the following:
Ensure all dental operating equipment is clean and in good condition
Decontaminate dental instruments
Make sure that all supplies are in the right place
Look after patient records and make notes during an appointment
Respond quickly to requests made by the Dentist
Make sure that the dental surgery is always ready for patients
Help patients feel at ease during examinations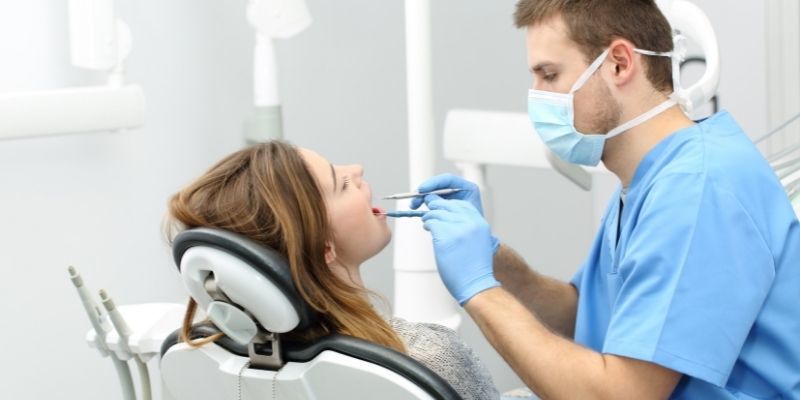 What Skills Does a Dental Nurse Need?
Through Dental Nurse training, you will learn how to operate in your professional role, but there are certain skills and personality traits that you need to succeed as a Dental Nurse, such as the following:
Friendly – Given how often you will be interacting with patients, it's important to have an approachable and friendly nature. Visiting the Dentist causes anxiety for many patients, so being able to put them at ease is an important trait
Discretion – Dental Nurse jobs involve having to look after patients' records, so it is vital that you act with discretion when handling confidential patient information
Willing to learn – Once you complete your Dental Nurse training and become qualified, the learning does not stop there! You should be keen to learn from your fellow dental professionals
Are Dental Nurses Registered?
Once you have qualified from your Dental Nurse course and you have completed Dental Nurse training, you are obligated to register with the General Dental Council (GDC). It is the responsibility of each Dental Nurse to make sure that they are registered with the GDC, but most dental practices have a system that checks staff subscriptions.
As well as being on the GDC Register, you will also have to pass a Disclosure and Barring Service (DBS) check, as stated by the Care Quality Commission (CQC).
How Can I Become a Dental Nurse?
To work as a qualified Dental Nurse, you will need to enrol on an accredited Dental Nurse course. With learndirect, you can achieve your career goal by studying the NEBDN National Level 3 Diploma in Dental Nursing. This course is a combination of online teachings and practical study, and by the end of it, you will be a qualified Dental Nurse.
Our course is accredited by the National Examining Board for Dental Nurses (NEBDN), meaning that your qualification is internationally recognised and follows the framework of the GDC. After completing your Dental Nurse training successfully, you will be eligible to join the GDC Register.
By enrolling on this Dental Nurse course, you will benefit from online learning, which means that you can complete modules from the comfort of your own home. This is ideal for individuals with children or those who work full-time. So, if you want to revive your life with a new career, our industry-leading online solutions make it possible for you.
While studying your Dental Nurse course online, you will explore the following modules:
Health and Safety in the Workplace
Emergencies in the Dental Surgery
Legal and Ethical Issues in the Provision of Dental Care
Anatomical Structures and Systems Relative to Dental Treatment
Oral Disease and Pathology
Patient Care and Management
Assessing Patients Oral Health Needs and Training Planning
You will also delve into the following topics:
Oral Health Promotion and Preventive Dentistry
Restorative Dentistry
Oral Surgery
Orthodontic Procedures
Dental Drugs, Materials, Instruments and Equipment
Pain and Anxiety Control in Dentistry
Radiography
Communication
To achieve the diploma, you will need to complete an exam and be assessed via a work placement. Please note that this accredited Dental Nurse course is eligible for anyone! As long as you have strong written and spoken English, you can transform your career!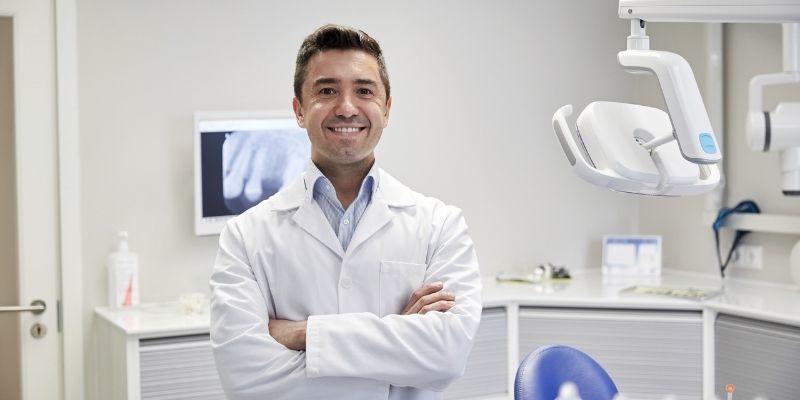 How Long Does it Take to Become a Dental Nurse?
While you get two years to study it, the NEBDN Dental Nurse course should be completed in 12 months, which means that within 1 single year, you could be working in your desired profession as a Dental Nurse. While there is a structure in place, you have a level of freedom when it comes to studying your Dental Nurse course online. Tailor your studies around your existing commitments to make the learning process more beneficial for your situation.
How Many Hours Verifiable CPD for Dental Nurses?
After completing Dental Nurse training and qualifying as a professional in this sector, you can begin applying for Dental Nurse jobs. Once you have registered with the GDC, there are certain criteria you must meet to maintain your position as a Dental Nurse on the register.
All Dental Care Professionals (DCPs) are required to complete a minimum of 50 hours of verifiable Continuing Professional Development (CPD) every five years to maintain their place on the GDC Register. It is also a requirement that at least 10 of those verifiable hours are completed during a two-year period.
To achieve your mandatory hours, you can enrol on a range of online dental CPD courses through learndirect. As the UK's leading online learning provider, we help millions of students achieve the qualifications they need to enhance their careers, and that includes helping dental professionals meet their CPD requirements.
We deliver a portfolio of recognised CPD qualifications that provide you with essential skills that will develop your professional standing and satisfy the criteria needed to maintain your registration with the GDC.
Among our range of CPD courses are the following:
Dental Impression Taking
Endodontic Dental Nursing
What Hours Do Dental Nurses Work
There are no set working hours across the board for dental nurses, but usually, a professional Dental Nurse will work 30-40 hours per week, from 9am to 5pm. However, some Dental Nurse jobs require you to work outside of normal daily hours and on weekends. There may be opportunities to secure part-time work as a Dental Nurse too.
How Much Does a Dental Nurse Earn?
The salary of a Dental Nurse will differ depending on experience. The average Dental Nurse starting salary in the UK is £20,329, but you could go on to earn around £31,533 as an experienced Dental Nurse.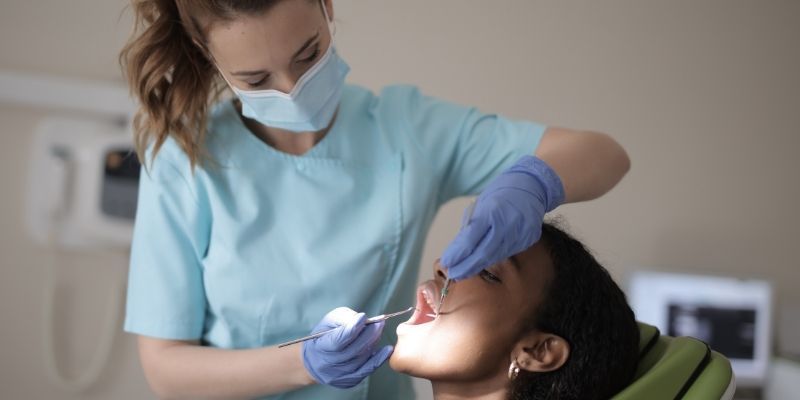 Start Your Career Journey Today!
All the above should help you understand how to become a Dental Nurse, so what are you waiting for? We can get you on track towards achieving your goals by offering accredited Dental Nurse training. If you want to learn more information about our Dental Nurse course online, give one of our Course Executives a call on 01202 006 464 or contact us online.