Anyone who wants to stay competent and efficient in their role needs to complete ongoing training and education to remain at the top of their game. This is a desirable trait in most professions, but there are those where ongoing professional development is mandatory to keep your job.
This is because the more society learns and evolves, the more processes, procedures and underlying theories develop, and professionals within these advancing industries need to keep pace with every change.
This mandatory training is known as Continuing Professional Development (CPD) and dental professionals are a prime example of a workforce that is required to undertake ongoing CPD. This is because dental CPD contributes to improved patient care in terms of safety and standards.
If you're a Dental Nurse, this applies to you, though like many others in your role, you may be asking yourself 'How many hours of CPD do dental nurses need?' If so, keep reading. We provide more information on CPD for dental nurses and the convenient way you can meet your dental CPD requirements online.
Dental Nurse CPD Requirements
The confusion around how many hours verifiable CPD for dental nurses stems from the fact that all dental professionals have different CPD requirements depending on their job role. These requirements can also be updated in line with new standards set by the General Dental Council (GDC), so you are forgiven if you have any confusion surrounding what is expected of you.
As it stands, dental nurses have to complete a minimum of 50 hours of verifiable dental CPD in a five-year cycle, with at least 10 hours completed in any two-year period. There are various ways you can complete dental CPD, and the GDC leaves it up to each dental professional to decide whether the activity or activities you choose to complete meet the set criteria for verifiable dental CPD.
The criteria are:
The activity needs to have a clear purpose or aim
The activity must have clear anticipated learning outcomes so that it is evident what is to be gained from completing the activity
The activity needs to provide a method of feedback for quality control purposes so dental CPD providers can continue to improve the quality of CPD they offer
A certificate must be issued from the dental CPD providers that document the number of hours the CPD activity equates to
One such way that ticks all the above boxes, and provides a convenient, dynamic and interesting way to learn is gaining your CPD through online dental CPD courses. These are offered in an array of important topics, all you need to do is enrol to access the course materials and gain the skills that will help you advance your knowledge and your dental career.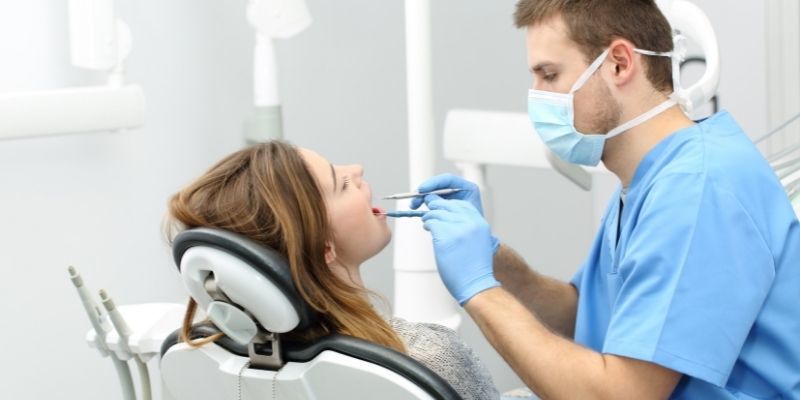 Basic Life Support and CPR 
While the amount of CPD each dental professional must complete varies, one thing the GDC makes clear is that each dental professional has to complete at least 2 hours of verifiable CPD in basic life support training, each year. 
With this Basic Life Support / CPR course, you can meet this requirement with one course, at it provides you with verifiable evidence of 2 hours of completed CPD in this area. You will re-explore the guidance, legislation and regulation relating to dental practice medical emergency management, and learn how to carry out defibrillation-assisted cardiopulmonary resuscitation.  
Cross Infection Control 
This infection control CPD dental course helps you keep pace with the latest developments in infection control. Throughout the duration of your studies, you will learn how to prepare and maintain the clinical area in line with best-practice cross-infection standards and guidelines.  
The dental CPD course also aims to reiterate the extreme importance of cross-infection control and the essential role dental nurses and other dental professionals play in preventing and managing blood-borne viruses. 
Dental First Aid and Defibrillator 
Anyone would benefit from first aid training, but as dental professionals work around people having invasive treatments and people under sedation, the need for these skills is amplified. This online dental CPD course explores subjects that relate to the very latest guidance in managing medical emergencies in the dental setting.  
You will cover the chain of survival, the signs, symptoms and treatment of medical emergencies in the dental setting, as well as Cardiopulmonary Resuscitation (CPR), and how to use an Automated External Defibrillator (AED). 
Dental Health and Safety 
Keeping people safe in the dental practice extends far past performing first aid. This is why dental practice health and safety is classed as CPD for dental nurses and other dentistry professionals. In this online dental CPD course, you will gain essential knowledge relating to the procedures and protocols of health and safety in a dental setting.  
You will learn how to master audit tools to confirm that legal requirements are met in the dental practice. Other areas of the course will also provide you with an understanding of Reporting of Injuries, Diseases and Dangerous Occurrences Regulations (RIDDOR), Control of Substances Hazardous to Health (COSHH), the Provision and Use of Work Equipment Regulations (PUWER), waste disposal, and other regulations concerning manual handling and ergonomics. 
Dental Photography 
There are a multitude of processes, procedures and treatments involved in dentistry. One important process that helps the Dentist perform treatments effectively is dental photography, as there are a host of images that can be taken of dental patients to help them establish and evaluate the problem at hand.  
With this online Dental Photography CPD course, you will become eligible to take the majority of optimal intra-oral and extra-oral digital photographs. The dental CPD course also teaches you how to prepare and maintain equipment, as well as the concept of consent in regard to clinical dental photography. 
Endodontic Dental Nursing 
No dental patient looks forward to having a root canal, so a Dental Nurse who is trained to make this dental procedure as painless and efficient as possible will become a highly valuable dental employee. 
This Endodontic Dental Nursing CPD course explores endodontic treatment in detail, allowing you to gain a more detailed understanding of everything from the instruments that are used to how the tray should be set up for the procedure. You will also learn how to manage patient pain during the endodontic treatment as well as the best ways you can assist chairside.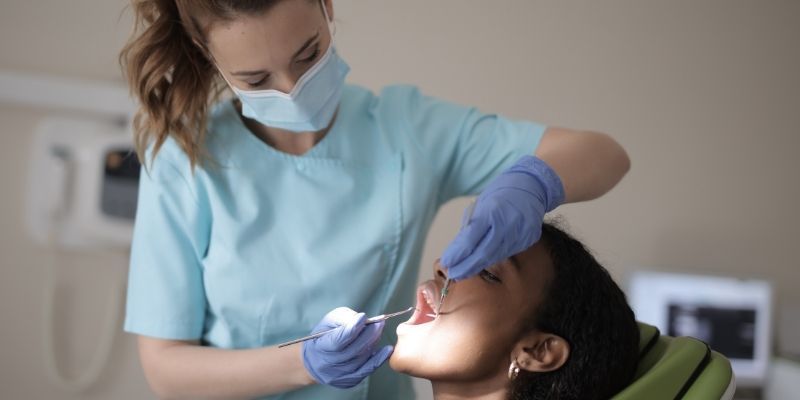 Fluoride Varnish Application 
Fluoride varnish is incredibly useful in the prevention of dental decay, as such it is used on dental patients of all ages and continues to become an ever-popular treatment in the dental practice. By learning how to apply fluoride varnish, you can add to your skillset as a Dental Nurse.  
This Fluoride Varnish Applications for Dental Nurses CPD course provides you with both the practical skills and theoretical knowledge to apply topical fluoride safely and accurately. With this course under your belt, you will be able to confidently select and apply the correct dosage of topical fluoride to adult and child dental patients. As well as be able to communicate the nature of dental disease and the principles of prevention to your patients. 
Impression Taking 
The more duties and responsibilities you can take on as a Dental Nurse, the more employable you will become as a dental professional. This Impression Taking for Dental Nurses CPD course builds your knowledge and skills so that you can take impressions of patients to the prescription of a dentist. 
The dental CPD course teaches you important theoretical knowledge, skills and techniques that relate to dental impression-taking. Upon completion, you will be able to identify appropriate impression materials used for restorative procedures and safely take dental impressions under the prescription of a dentist. 
Safeguarding of Children and Vulnerable Adults 
As a dental professional, you are uniquely positioned to spot certain signs of abuse and harm in the patients you work with. This in part is because the examinations performed in a dental practice can highlight injuries synonymous with various types of abuse. Though in many cases, the isolated and often frequent nature of dental appointments can encourage patients to confide in you about their experiences.  
For this reason, the Care Quality Commission (CQC) requires all dental practices to have appropriate safeguarding arrangements in place. You can gain important knowledge and skills to protect people from harm through this safeguarding dental CPD course. The topics covered explore the legislation and guidance for dental practices, as well as methods of recognising and reporting various types of abuse.  
You will also learn about the CQC's guidelines and policies, in addition to the related legal governance and compliance.  
Topical Anaesthetic Application 
While there are a lot of dental treatments that are painless, there are others that unfortunately can be quite uncomfortable and unpleasant for dental patients to experience. This is often why many people fear seeing their Dentist, despite the treatments being so important for their dental health.  
By providing effective pain relief, a dental practice can gain a more constant stream of patients. As a Dental Nurse, you can learn how to apply topical anaesthetic and ease the workload of your Dentist.  
This Topical Anaesthetic Application for Dental Nurses CPD course explores the different types of topical anaesthetic and how to properly prepare the working area. The dental CPD course also provides you with a step-by-step application process in addition to teaching you how to maintain clinical records. With this knowledge, you will be ready to take on more responsibility in your role as a Dental Nurse. 
Study Dental CPD with learndirect
There are a host of benefits to meeting your professional CPD requirements through online dental CPD providers like learndirect. Besides being online, you can pay for them via flexible instalments to make your professional development as a dental nurse more achievable.  
There are plenty of ways you can work towards your CPD, with many free dental CPD options available for you to take advantage of. However, paid for dental CPD courses allow you to learn from existing dental professionals and gain the necessary certifications required to verify your CPD hours.  
Find out more by talking with our Course Executives, they can give you a rundown of everything you receive when enrolled on our courses, and help you get started.  
Call them now on 01202 006 464 or contact us online. Alternatively, click below to explore our range of dental CPD courses in more detail.