Free employability skills
to help you get back into work
Funding options
Fully funded
Free employability skills
Free employability skills courses
Employability Essentials:
Recommended learning hours - 4 hours in total
Looking for your first job?
Maybe you've been out of work for a while and you're ready to get back & earn some cash? Or maybe you want a change of job but your job finding skills are a bit rusty?
Here at learndirect we have a fantastic free bundle of courses that will give you everything you need to get that job!
Learn how to:
find that job of your dreams
write a CV and covering letter that will get you noticed
take the fear out of interviews
Our courses are fun and engaging and full of interactive learning, quizzes, case studies and motivational stories to help make job hunting less daunting.
Syllabus
---
Finding that Job
This course will give you everything you need to know about how to:
Get information on jobs
Apply for jobs
Uncover Opportunities
Match jobs to your interests, skills and experience
---
Writing a CV
By the end of this course you will have produced your own CV and you will understand:
How and when to use a CV
How to match your CV to the job description
How to identify the relevant information you need to include
---
Letter Writing
In this course you will put your learning into practice by writing a covering letter to go with your CV. By the end you will understand:
When to use a covering letter
How to put together a winning letter
How to write and submit speculative applications
---
Interview Techniques
Learn how to ace the interview with this course. You'll learn:
How to match answers to common interview questions
How to answer open questions
How to talk about your skills and experience
The Practice Makes Perfect section will give you the chance to put what you've learnt into practice.
---
Workwise
The last course in our bundle gives you lots of information and a real insight into jobs in different sectors – from health and social care to retail and manufacturing. The course explains which qualifications you might need for the different jobs and where the career might take you.
---
Learn the skills that will help give you the confidence to feel good in the workplace, make the most of what you've got and showcase your talents. Getting the job you really want takes more than luck, our 'Employability Essentials' skills course could make all the difference.
Good luck in your job search from everyone in learndirect!
Our recommended browser for these courses is Google Chrome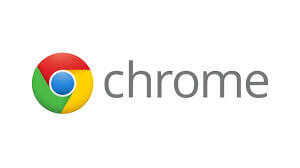 ---
Request a call back
Request a call back from our support team if you need help registering for a free course.