20% OFF
Save £66.00 - Don't miss out!
Writing and Selling Travelogues
Get in touch with us and we'll call you back
Get in touch with us and we'll call you back
SALE

Savings End Midnight Friday 29th September

SALE

Savings End Midnight Friday 29th September
Writing and Selling Travelogues
Travel Writers Needed! Do you dream of living the fascinating life of a travel writer? Start your journey right now! Travel writing is a specialised branch of freelance writing that can be frustrating and challenging if you don't know how, but remarkably rewarding if you do.
Find out how to arrange trips to exotic destinations, arrange for help from local agencies, and sell it all to magazines and newspapers around the world. This unique course will teach you to enjoy your travels even more, as you record your experiences for others to read.
You will learn that what is in your backyard is as glamorous a place, as are far-away places to others. So you don't have to journey far to come up with a travel story. The course will show you the various types of travel writing and tell you how to sell your stories before you travel.
You'll learn about the importance of researching both your destination and your markets, how to find unique angles for "evergreen" stories, what to take with you when you travel, what to look for while you're travelling, and how to make multiple sales from each trip.
Embrace the wonderful world of the travel writer and experience one of the most wondrous and rewarding occupations with this course.
Modules
The Fundamentals
The Technical Aspects
Putting it all Together
Structuring the Travelogue
The Total Package
Entry Requirements
There is no experience or previous qualifications required for enrolment on this course. It is available to all students, of all academic backgrounds.
All course fees, inclusive of all payment plans including our Premium Credit Limited option, must be settled before certification can be ordered.
*You will have access to the course for 24 months.

Assessment
Assessment Method
After each lesson there will be a question paper, which needs to be completed and submitted to your personal tutor for marking. This method of continual assessment ensures that your personal tutor can consistently monitor your progress and provide you with assistance throughout the duration of the course.
What's Included
All study materials
Study Guide
Full Tutor and Admin support
Qualifications
On successful completion of your course you will receive the learndirect Certificate of Completion of Training in Writing and Selling Travelogues.
Your course certificate will also state the number of CPD points/hours the course is eligible for.
View a sample of the certificate (opens in new window)
learndirect is one of the largest integrated providers of courses and qualifications, training, and employment services in the UK
Each year around 6,000 businesses equip their staff for success with learndirect
learndirect have helped more than 75,000 businesses equip their employees with the skills needed to improve productivity.
Almost 700,000 maths and English test passes have been achieved with learndirect.
300,000 people fulfilled their career ambitions last year with learndirect.
Over 250,000 apprentices have achieved with learndirect.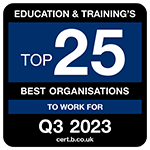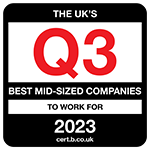 Sign up to our Newsletter