online only!

extra 5% off
20% OFF
Save £72.50 - Don't miss out!
Tarot Master
Get in touch with us and we'll call you back
Get in touch with us and we'll call you back
SALE

Savings End Midnight Friday 29th September

SALE

Savings End Midnight Friday 29th September
Tarot Master
"A true Tarot Master needs to have intimate knowledge of the source of tarot, its magic and its mysticism."
From ancient wisdoms have sprung powerful psychological ways of teaching, even today there is no religion that does not have some sort of route upon which the seeker must walk to discover "spiritual truth".
In the ancient temples a method of initiation was used to prepare the initiate on his journey from ignorance to full knowledge. Part of this teaching was by the use of 22 picture cards in the form of a "road map" which it was said could show man the true path towards enlightenment, showing the obstacles and stages of adolescence until reaching final maturity by complete mastery.
Should you be seeking a greater understanding of the mysteries of tarot, then this course will reveal much to you and provide knowledge that very few tarot practitioners possess.
Modules
Universal law of movement
Revelation of the arcana
Complementary opposites and logic
The Qabbalahs
Symbolic colours
Yin and yang
Numbers and philosophy
Mysticism
Entry Requirements
There is no experience or previous qualifications required for enrolment on this course. It is available to all students, of all academic backgrounds.
All course fees, inclusive of all payment plans including our Premium Credit Limited option, must be settled before certification can be ordered.
*You will have access to the course for 24 months.

Assessment
Assessment Method
After each lesson there will be a question paper, which needs to be completed and submitted to your personal tutor for marking. This method of continual assessment ensures that your personal tutor can consistently monitor your progress and provide you with assistance throughout the duration of the course.
What's Included
All study materials
Study Guide
Full Tutor and Admin support
Qualifications
On successful completion of your course you will receive the learndirect Certificate of Completion of Training in Tarot Master.
Your course certificate will also state the number of CPD points/hours the course is eligible for.
View a sample of the certificate (opens in new window)
learndirect is one of the largest integrated providers of courses and qualifications, training, and employment services in the UK
Each year around 6,000 businesses equip their staff for success with learndirect
learndirect have helped more than 75,000 businesses equip their employees with the skills needed to improve productivity.
Almost 700,000 maths and English test passes have been achieved with learndirect.
300,000 people fulfilled their career ambitions last year with learndirect.
Over 250,000 apprentices have achieved with learndirect.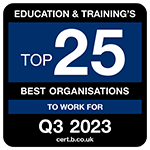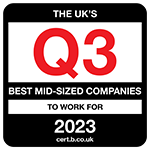 Sign up to our Newsletter